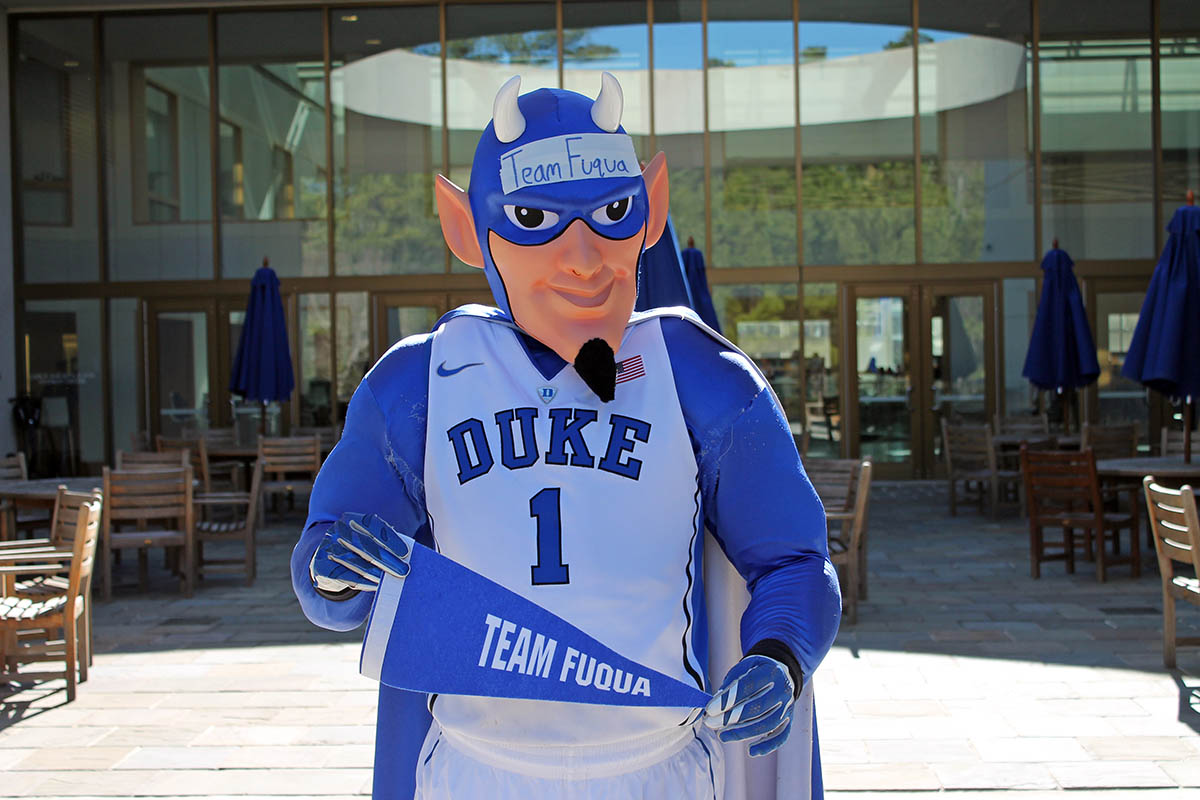 The transition from applicant to admit was one of my favorite parts of the pre-MBA process. After all the hours spent GMAT prepping, and applying, and refreshing my email inbox, I could finally relax. I was in the driver seat enjoying congratulations calls and school swag. But, I also found myself completely undecided about my future MBA program.
Attending Blue Devil Weekend (BDW) not only helped me understand what's special about The Duke MBA, but also led me to join the class of 2020. In my opinion, it is the best pre-MBA experience for any Fuqua admit.
BDW occurs twice per year and is organized by the Office of Admissions and Fuqua first-year students to welcome admits to the school. The weekend is inspiring, energizing, and at times overwhelming as you dive headfirst into the Fuqua community.
Like many applicants, I learned that Team Fuqua is something unique to The Duke MBA while working on my "25 Random Things" application essay. There is a big difference between reading about Team Fuqua on a website and experiencing it first-hand. From the first-year students in their matching Duke T-shirts to my equally excited fellow admits, the Fuqua community is supportive, engaging, and immediately felt like home.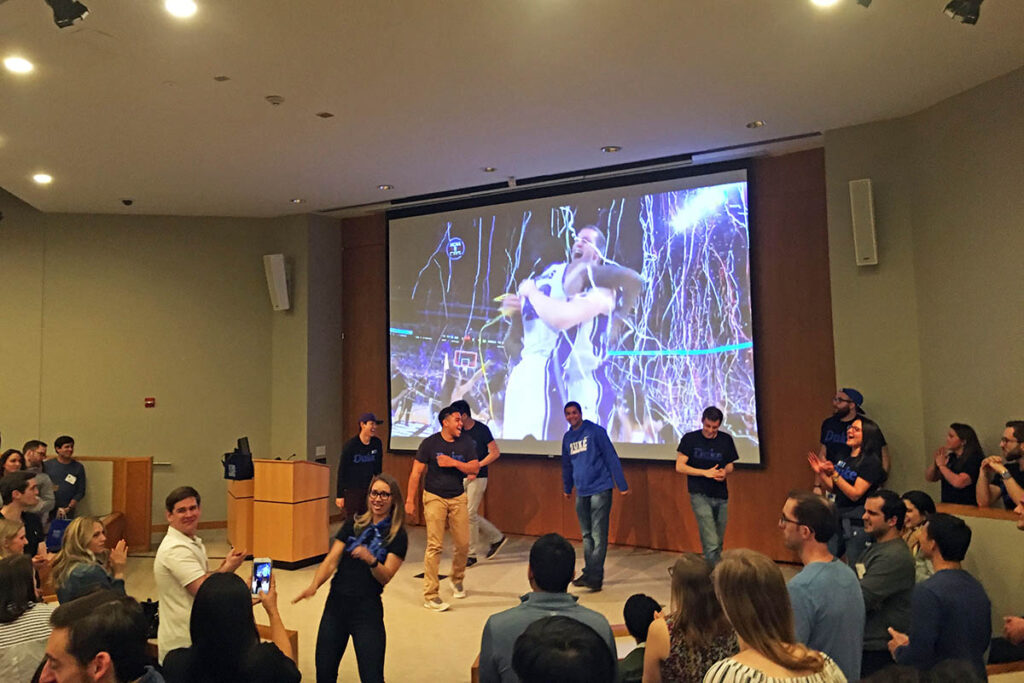 The first-year volunteers seemed genuinely happy to be at BDW and answer my laundry list of 'real' student life questions. They want to help me understand Fuqua and the larger Durham community by sharing insights like the best place to grab a drink with friends and which housing options might fit in my budget. Even better, they let me explore the Fuqua experience with no pressure. While everyone made their love for Duke very clear, the students were positioned as resources. I never felt pressured to speed up my decision process.
Not that my original decision timeline that I had in my head mattered in the end. Between the student panels, club fair, and informal conversations, I realized I could picture myself on Duke campus the following fall.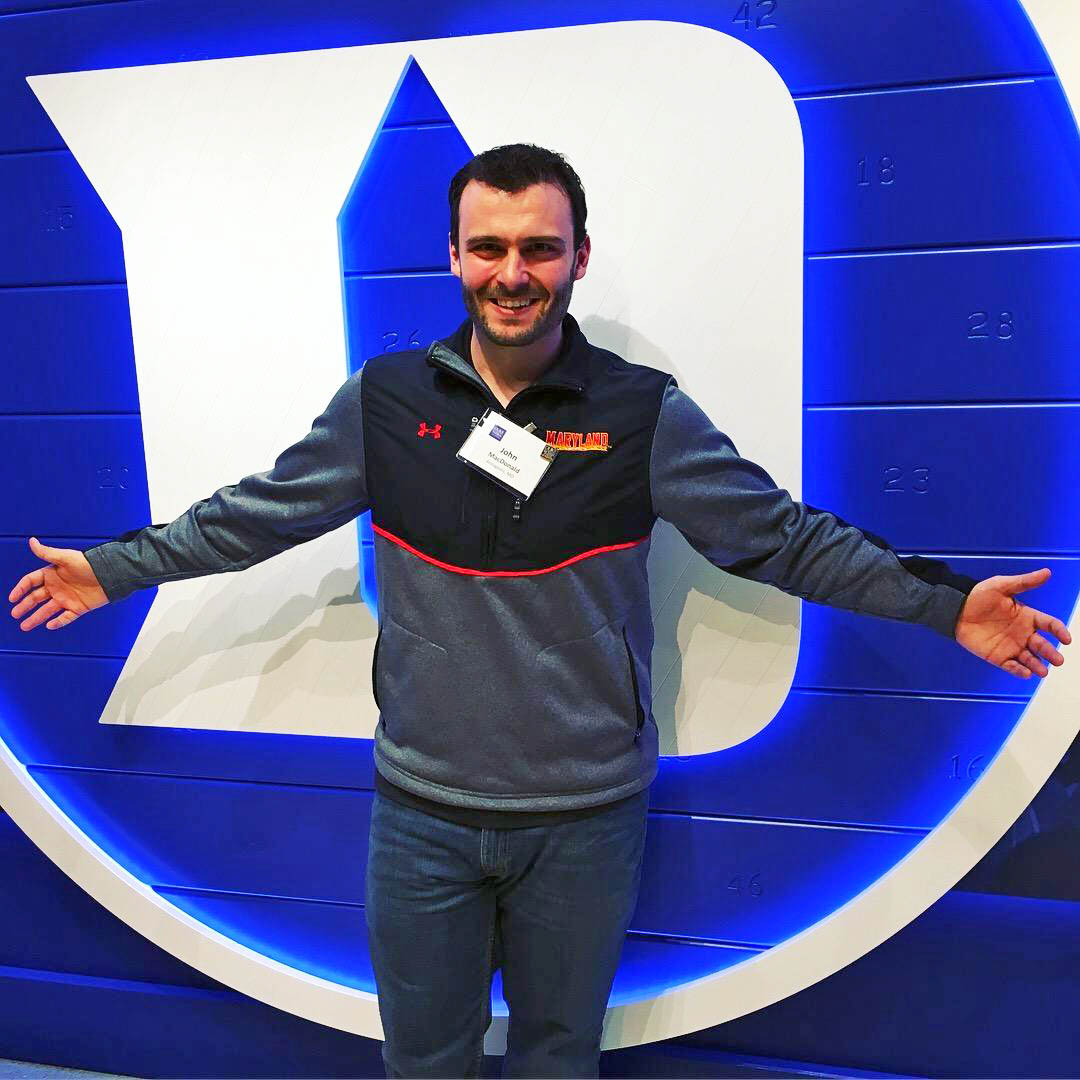 One of the best parts of BDW is meeting fellow admitted students who will be your classmates, Consequential Leadership team members, and friends. Throughout the weekend, I met admits from around the world with remarkable backgrounds and amazing stories. I was impressed with the fast-paced and insightful discussion during a mock Corporate Strategy class taught by Aaron Chatterji. I loved letting loose during a group improv session. Honestly, the relationships we created in a few short days were strong motivators in my decision to attend Fuqua.
During BDW, I met my future roommates and several close friends. I experienced the academic rigor and career support I wanted. I also felt like I understood the Fuqua community and where I would fit in. I left that weekend in February ready to commit, did so within a few days, and attended the second BDW in April with my partner to share the experience with him.
Deciding on your future MBA program is a big decision. For me, attending admitted student weekends, Blue Devil Weekend in particular, helped me find the program and community that is the best fit for me.