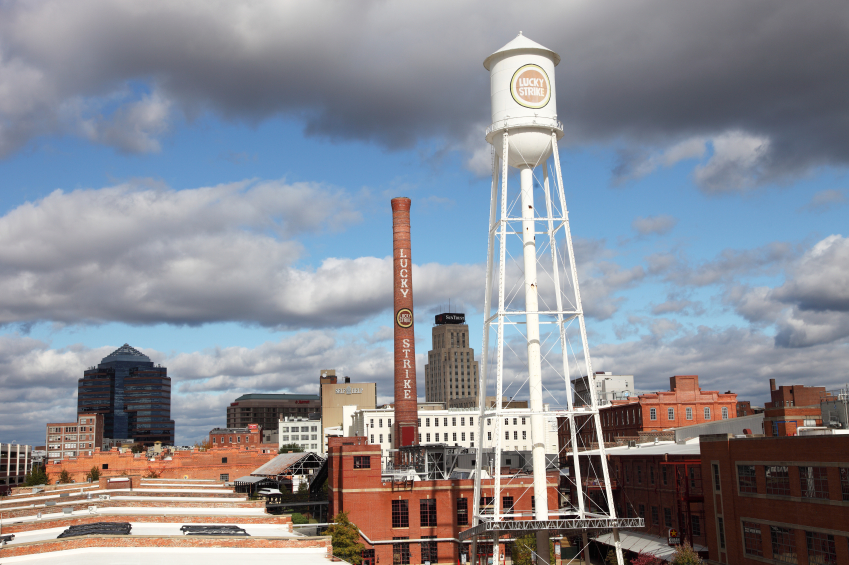 As a recent Fuqua alumnus, I have reflected back on my year in the MMS program and all the new experiences I came across. It was intimidating in the beginning as an international student having to adapt to life at Fuqua and America in general. Hopefully with some guidance, including what I've provided here, you will realize that settling in Durham is not as daunting a task as it seems. This is the follow up to my previous post about starting your MMS program on the right note.

Student visa
Once you're admitted and make the decision to move and come to the US for school the first thing that should be on your mind is getting your visa. In general most students are issued either the F-1 or J-1 visa. Your admission packet will contain detailed information on the procedures, but in general you will need to fill out an online form, provide proof of funding, pay a SEVIS fee (visa administrative fee) and be issued an I-20 form. The I-20 form is particularly important and you should keep it with your passport throughout your time as a student in the US. If you leave the country during your time here, you will be required to show this form upon re-entry. Refer to Duke visa services for more detailed instructions.

Health insurance/vaccinations
Duke requires all international students to join a mandatory Student Medical Insurance Plan (SMIP). You will be automatically enrolled and charged for it. Your admission packet will also contain information about filling out a registration form. The insurance card you receive and registration information can be picked up from the Student Health Center upon arrival at Durham. Incoming students also need to fill out a vaccination history form. There is a list of countries that require certain vaccinations if you've resided there for a number of years. You can ask your family doctor to complete the form for you, and any additional vaccinations you need can be done either in your home country or at Duke's Student Health Center. This exact process could change year to year, so follow the instructions in your admission packet and for more information visit student health.

Setting up a bank account
This was the first thing I did after moving into my apartment in Durham. All you need to set up a bank account is your passport, visa paperwork, an address in the US and some money for the initial deposit. A copy of your housing leasing contract with your name on it is sufficient for proof of a US address. They may ask you for your social security number, but this is not necessary to set up the bank account. After that, you can deposit any cash that you carried with you to America and have more wired internationally as needed. I chose to bank with Bank of America because of the accessibility of a branch near Duke's campus. There is also a SunTrust and Wells Fargo branch close to campus.
Around here, people don't tend to carry too much cash around and prefer swiping their debit card like a credit card. It is directly linked to your bank account and can be used at most stores and restaurants. A handy tip is that grocery and convenience stores often have 'cash back' options after you pay at the register. Simply put, this is another way to take cash out of your account like an ATM. Ask for $20 'cash back' from the cashier and they will give you $20 in cash which is deducted from your bank account. Duke's International House has more information on banking in Durham.

Phone cards
I had a 4-day layover in New York City before I headed down to Durham, so I bought a prepaid SIM card there. In general, I suggest going prepaid, meaning that there is no annual binding contract and you simply pay once a month for a certain number of fixed minutes and data. Note that texts are free with most of the telecom providers in the US! It also doesn't matter which state you get your SIM from, but your number will start with that specific state's area code. Do make sure that your provider has good service around Durham. Most international students I know use AT&T's GoPhone plan, and in general I have never had an issue with getting reception in Durham (they have good service across the country as well). Look up Verizon, Sprint or T-Mobile for other options and plans that may suit you!

Getting a drivers license
Following up on part 1 of this post, for those of you thinking about getting a car in Durham, you will need to get a North Carolina license regardless of whether or not you have one in your home country. The procedure is quite simple, but try to get it done as soon as possible, especially before the MBAs and other Duke graduate students begin to arrive in August and September. The waits at the North Carolina Division of Motor Vehicles (DMV) can become excessively long and could go up to two hours. Also from experience, its better to arrive half an hour before they open at 8 am. That way you can get in and out of DMV before the longer lines form.
You'll need to first pass a written test before taking a driving test. If you drive in your home country then this shouldn't be a problem for you at all. Usually the driving test takes place in a quiet neighborhood and parallel parking is not tested.
Even if you don't plan to drive, getting a license just as a form of identification may be worthwhile. Laws related to purchasing and consuming alcohol are very strict in much of the US, so a license will prevent you from having to carry your passport around! For more information visit the DMV's web site.