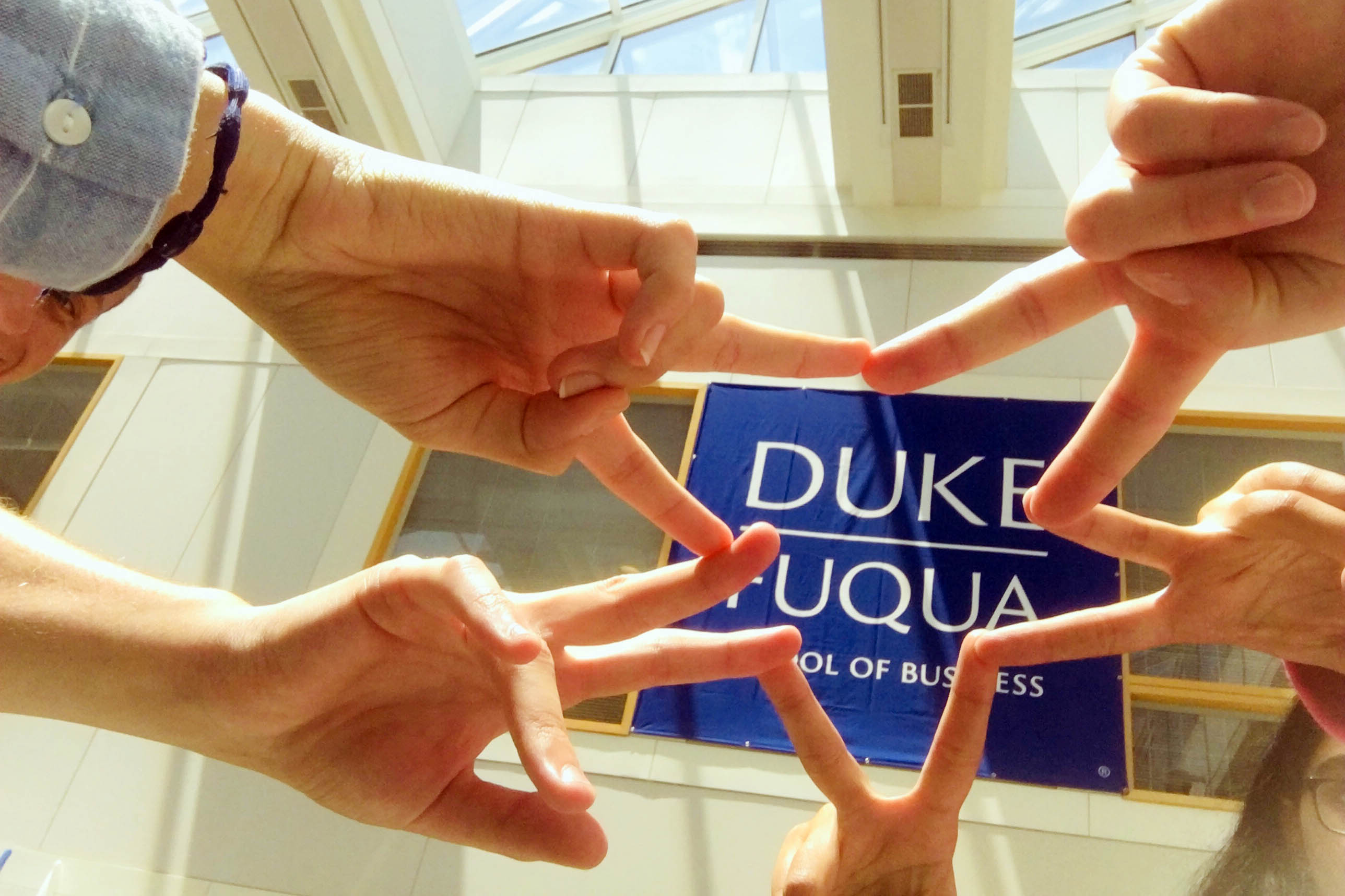 Having gone through the MMS program at Fuqua, I've learned so many incredible business skills. However, equally important is the people I have met. That is where my friend Dylan Patel from Richmond Virginia comes in. He has a unique background, so I wanted to share a little of his story…
What brought Dylan to Fuqua?
To Dylan, Fuqua stood out from the crowd. While completing his undergraduate studies at the University of Virginia, he began researching many business schools and different business programs. He felt the Fuqua brand and power of its name was second to none. The collaborative environment that the MMS program provides and the "Team Fuqua" spirit was also a huge motivating factor in coming.
What career is he pursuing post-MMS?
Dylan finds himself wanting to enter the world of real estate—more specifically real estate development. He likes the fact it's tangible assets that you are mainly invested in and working with. His goal is to apply skills learned at Fuqua to a role with a real estate development company, and he's excited to begin tackling real-world challenges in the industry.
Dylan is a double-franchisee. How does this role work?
A few years ago Dylan became a franchisee of Orangetheory Fitness and Hand and Stone Massage and Facial Spa—both of which are great complements to one another. He was heavily involved in all aspects of the business including finding locations, negotiating leases with landlords, construction, furniture, fixtures, and equipment purchasing, hiring staff, training them, and ultimately, getting the location operational. Each franchise is different, and what helped Dylan was that both have strong central corporate offices. There is also a great group of existing franchisees that was a reliable resource for guidance on getting the locations open and also on how to run the day-to-day operations.
How did he balance it all?
Running these businesses, making it to class, and forming meaningful relationships with classmates—how did Dylan do it all? He was fortunate enough to see all of his locations open during his summer break after undergrad before the MMS program started. He also made sure to schedule conference calls around his classes at Fuqua and finished the work for his businesses earlier in the day in order to spend time on classwork and building relationships with his peers.
What was the most rewarding part of this year?
There is an ample amount of diversity in the MMS program, and for Dylan, building and growing relationships with classmates has been the most rewarding aspect. There are so many wonderful individuals to get to know, making learning their backgrounds and life stories very rewarding.
What was the most challenging aspect of this year?
With classes being taught in 6-week terms, the coursework moves at a fast pace, making it quite rigorous. Ultimately, this means there is no time to fall behind. However, while the work is challenging Dylan found the material taught to be relevant and the professors wonderful.
What are his parting thoughts?
Fuqua and the MMS program have educated Dylan beyond the classroom and enabled him to forge lifelong friendships with incredible people from all over the globe who inspire him, hold him accountable, and educate him every day.
Education is the most powerful weapon which you can use to change the world.

Nelson Mandela