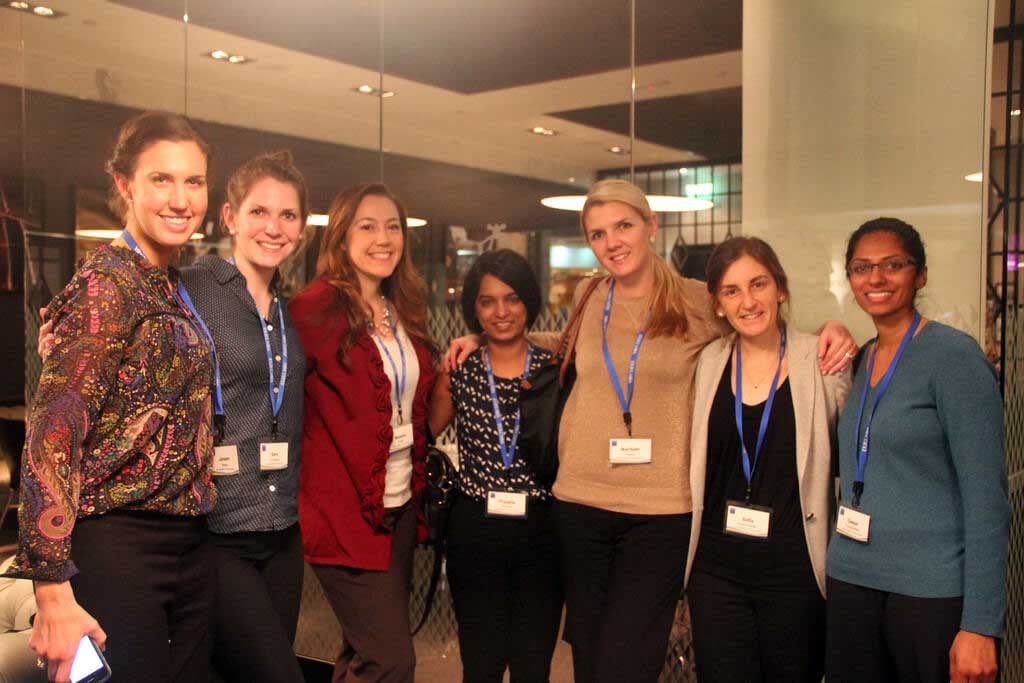 This blog was written prior to the Cross Continent MBA program merger with the Global Executive MBA program.
We have had different entrepreneurs and business leaders join us during our Cross Continent MBA class residencies as speakers. Personally, I was interested to hear from the business leaders in the Middle East who are women. I had always perceived that there would be much more of a struggle for a woman in this region given the history behind the evolution of Middle East.
Heading into our January residency in Dubai, one of my classmates arranged a short meeting with three women: Margarita "Gigi" Quinogue, Parisa Davarkia & Sarah Omolewu. Each of them has experience living and working in various regions of the world prior to relocating to Dubai, and they were able to share their unique perspectives with us.
Gigi has a keen interest in consumer behavior, and she has held various roles in retail and product management throughout her career. She is currently the Director of Merchandising–Emerging Markets for Tiffany & Co. In this role she oversees assortment planning, space planning, and visual merchandising for Tiffany's newest region, with distributors in the Middle East and EuroAsia, and newly established retail networks in the UAE and Russia.
Parisa pursued her love of art and became CEO of RIRA Gallery, a two-story art space within the Dubai International Financial Centre, where she strives to create a platform for emerging artists from Iran and the greater MENA region. Her goal is to engage with the UAE's developing art landscape and showcase their artwork on a greater, international platform.
Sarah has twelve years of experience creating strategic entertainment marketing campaigns including work with Delta Airlines and Coca-Cola. In 2012, she launched Maven Marketing & Events which has become a premier agency in the region for leveraging celebrities to market brands.
Our key question to them was how do they handle being a woman business leader in the Middle East? A simple answer came back—through a strong mix of professionalism & perseverance! All these inspiring women leaders have one thing in common. They have an element of energy and face a challenging road ahead, which I realized was the same for all of us. The challenges could be in a different form but what all of us understood from an evening with them was how to rise and sustain yourself as a leader in any environment! My key takeaway from the evening: keep inspiring yourself and you will succeed!