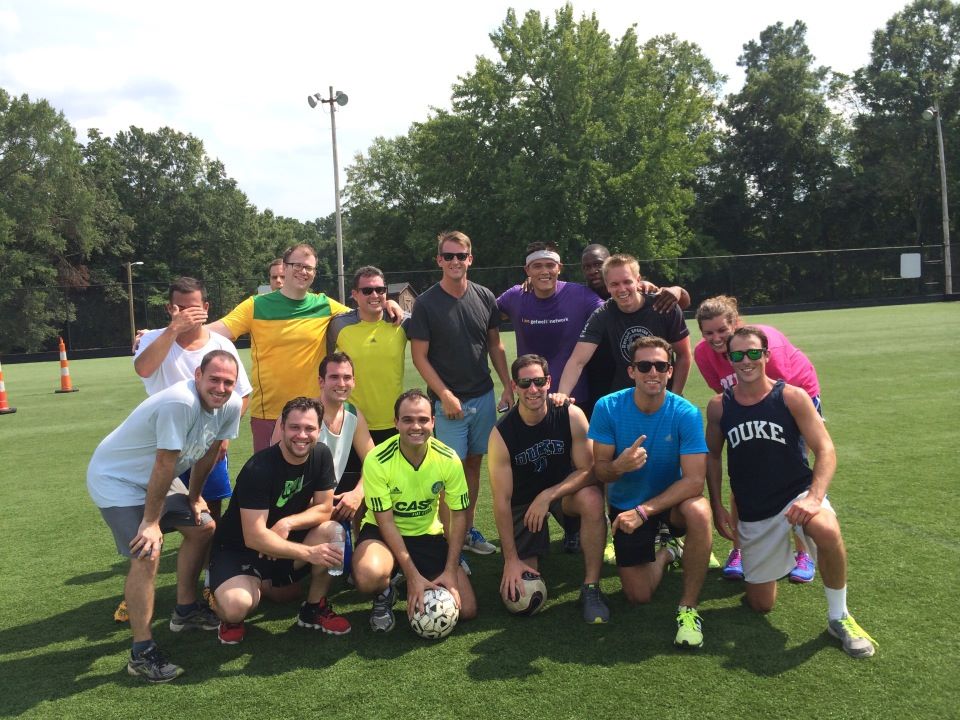 This blog was written prior to the Cross Continent MBA program merger with the Global Executive MBA program.
Transitioning back to being a student during the two-week initial residency in Durham after six years of work experience was probably one of the hardest challenges I've ever experienced. On day one, in the blink of an eye I went from my cushioned eight to ten hour work day and eight hours of sleep, to the ultimate test of time management. The go-go-go mentality of Cross Continent MBA students suddenly becomes your daily routine while in residency for classes. Sleep often becomes a tradeoff because of the excitement to maximize every single minute in order to participate in all Fuqua has to offer. You don't want to miss out! For example, what you originally thought were hour lunch breaks are now precious 60-minute segments you might optimize as:
20 minutes to nap
15 minutes to meet with an advisor about your resume
10 minutes to scarf down your meal
5 minutes to freshen up
10 minutes to speed walk to and from class while catching up with a classmate.
You now have embraced what it means to be a Fuqua 'Energizer Bunny.' The best part is you quickly realize it's not a burden or an overwhelming challenge, but rather a way of life that propels you. This is an approach and mentality that you begin to carry through all aspects of your life—not just in residencies, but also during the distance periods between work and your personal life. You also now have more than 100 other students in your program feeding the energy in the batteries that keep you going. But how do you keep up? How do you become that individual who is able to start a club with your classmates, develop a career plan, celebrate successes, socialize in the evenings, and come to class the next morning on time, while mentally present and fully engaged?
Everything revolves around time. You cannot control time, but you can learn to manage yourself within time. As a result, you learn to make time for everything that needs to be done. With the Shanghai residency fast approaching, I plan to utilize some new found strategies that will help me create more time for myself to enjoy everything the region and curriculum will have to offer.
Here are my top eight suggestions for optimizing time while in a residency:
1. Power naps: Brace yourself for a dramatic change in your sleep schedule. For me, I was used to a solid 8 hours of sleep a night so it definitely was a shock to my body when I chose to average two to 4 hours a night. Towards the end of the residency I found opportunities to take 20-minute naps to recharge during extended lunch and dinner times and as breaks before studying. I plan to listen to my body and ensure that the moment I feel less productive I will squeeze in a power nap.
2. Meet your new best friend, caffeine: On a regular basis, I never drink coffee and minimize my intake of tea. However, I quickly realized in the first residency that I had to accept the fact that I couldn't keep my eyes open without it. Just accept it for the months to come in order to help you make use of more hours in the day.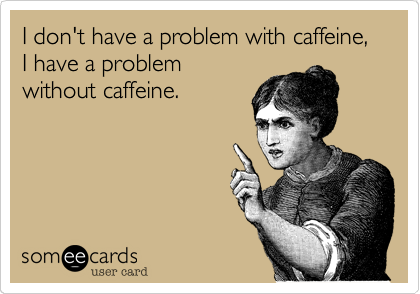 3. Arrive early: Try to arrive at each residency a few days before class begins to adjust to the time zone. I came to Durham a day early and having flown in from California that meant my days were three hours off and started at 4:00 a.m. Pacific time. For international residencies, plan to arrive even earlier to adjust not only to the time zone but to your new, foreign surroundings.
4. Grab extra fruit during meals & hydrate: This is a must to prevent fatigue and the MBA School 30 (yes you read correctly, the potential for gaining 30 pounds). As much as you can, resist the urge for the ice cream, chips, and cookies. Time will be on your side if you treat your body right nutritionally.
5. Channel your stress: Enlist a buddy for a quick workout. Or go out for a game of soccer like my classmates did to relieve the stress! A quick 30 minutes dedicated to exercise and away from studying will make you more productive in the long run!
6. Set work expectations: Make sure your work knows you are NOT available during the residencies. Many of us made the mistake of trying to answer emails or participate in conference calls in between classes. Make sure your office is well aware of how busy your schedule is to eliminate distractions from studying such as catching up on work email. This MBA is an investment you're making so it deserves the attention and priority! This is especially important going into an international residency.
7. Take control of the pre-work assignments: I cannot stress this enough but DO the pre-reading AND read all the chapters being taught during the residency, if available and attainable within your schedule. Reading the assigned class chapters ahead of time will save you countless hours throughout the residency. It'll allow for more dedication towards studying rather than reading the material for the first time and digesting it. While there are opportunities to catch up, it's best to manage your load ahead of time to minimize the stress that may accompany feeling behind and overwhelmed.
8. Celebrate: Stop and take a break. Catch up with each other. The most enriched MBA experiences will come from engaging with your classmates and learning from them. This is essential when you think of all the elements that compete for attention and time. Use important occasions to bring the class together and embrace successes and build camaraderie to make your network stronger. One key way is by celebrating birthdays! Shout out to my Team 7 in Section 2, with a special assist from my fiancé, for organizing a surprise celebration with cake on my birthday which happened to be the same day as the accounting midterm! Check out the short video below!
Bring on the next residency and "NI HAO" SHANGHAI! Cheers to the next journey!