Category:

Academics
Health Sector Management Around the World
Duke's Fuqua School of Business offers a unique program for those interested in health care—the Health Sector Management (HSM) Certificate. The HSM Certificate supplements the MBA curriculum with additional courses in health care to prepare students for management and leadership roles in a variety of health sectors, such as medical device, consulting, banking, pharmaceutical, venture capital, biotechnology, entrepreneurial, and health systems
This blog was written by a Cross Continent MBA student prior to the program's merger with the Global Executive MBA program.
Duke's Fuqua School of Business offers a unique program for those interested in health care—the Health Sector Management (HSM) Certificate. The HSM Certificate supplements the MBA curriculum with additional courses in health care to prepare students for management and leadership roles in a variety of health sectors, such as medical device, consulting, banking, pharmaceutical, venture capital, biotechnology, entrepreneurial, and health systems.
One question I am often asked is "How does the Cross Continent MBA incorporate the HSM concentration?"
HSM elements are integrated into the residencies as corporate visits to healthcare organizations, alumni lunches, guest speaker presentations and cultural excursions. It is with great pleasure to share with you a few of the organizations we have visited, some of the fascinating alumni we have met, and the various health care systems we have learned about thus far.
Shanghai, China
Corporate Visit:
Set in the busy, bustling streets of Shanghai is the Medtronic Shanghai Innovation Center. The center works in close collaboration with Medtronic's global research and development departments, local research institutes and universities, and Chinese medical professionals.
The corporate tour was organized by fellow classmate and friend, Eric Zhang, the regional sales manager at Medtronic Shanghai.
Key Takeaways:
The opening of the Medtronic Shanghai Innovation represents Medtronic's step in creating local products, research, and development in China.

Medtronic plans on hiring and training an additional 1,000 skilled local workers over the next five years.

The Center trains professionals in state of the art, cutting-edge technology, such as robotic surgeons. The benefits of robotic surgery range from faster recovery time, shorter hospital stays, smaller incisions, less scarring, and less overall pain.
Santiago, Chile
Cultural Excursion:
We had the opportunity to visit two contrasting facilities in Santiago—a private hospital and a top University Healthcare Clinic. The private hospital was extremely modern, beautiful, and had state of the art facilities. The vast majority of its patient population were expatriates. The University Healthcare Clinic facilities were older, and the majority of its patient population were locals Chileans.
Alumni Dinner:
We dined at a local Chilean steakhouse with an alumnus in the health care industry, José Tomás Robinson, Daytime MBA '14. Jose is the deputy CFO at Banmédica S.A, a health services provider and health insurance company with a presence in Chile, Colombia, and Peru. Over a meal of delicious steaks and wine, we learned about the company's organization, the different sectors, and how health insurance operates in Chile.
Key Takeaways:
Everyone in Chile has insurance coverage, even though there are both private and public health insurance options.

Every citizen in Chile has 7 percent of his or her salary set aside for a public health care plan. If citizens would like to supplement with a private plan, they can. Firms like Banmedica offer a variety of private plans. The quality of care is higher and more modern at the clinics that accept private insurance.

Previously, private hospitals only accepted private insurance plans. However, a law was passed that if someone has an emergency in front of the private clinic, the clinic must provide care.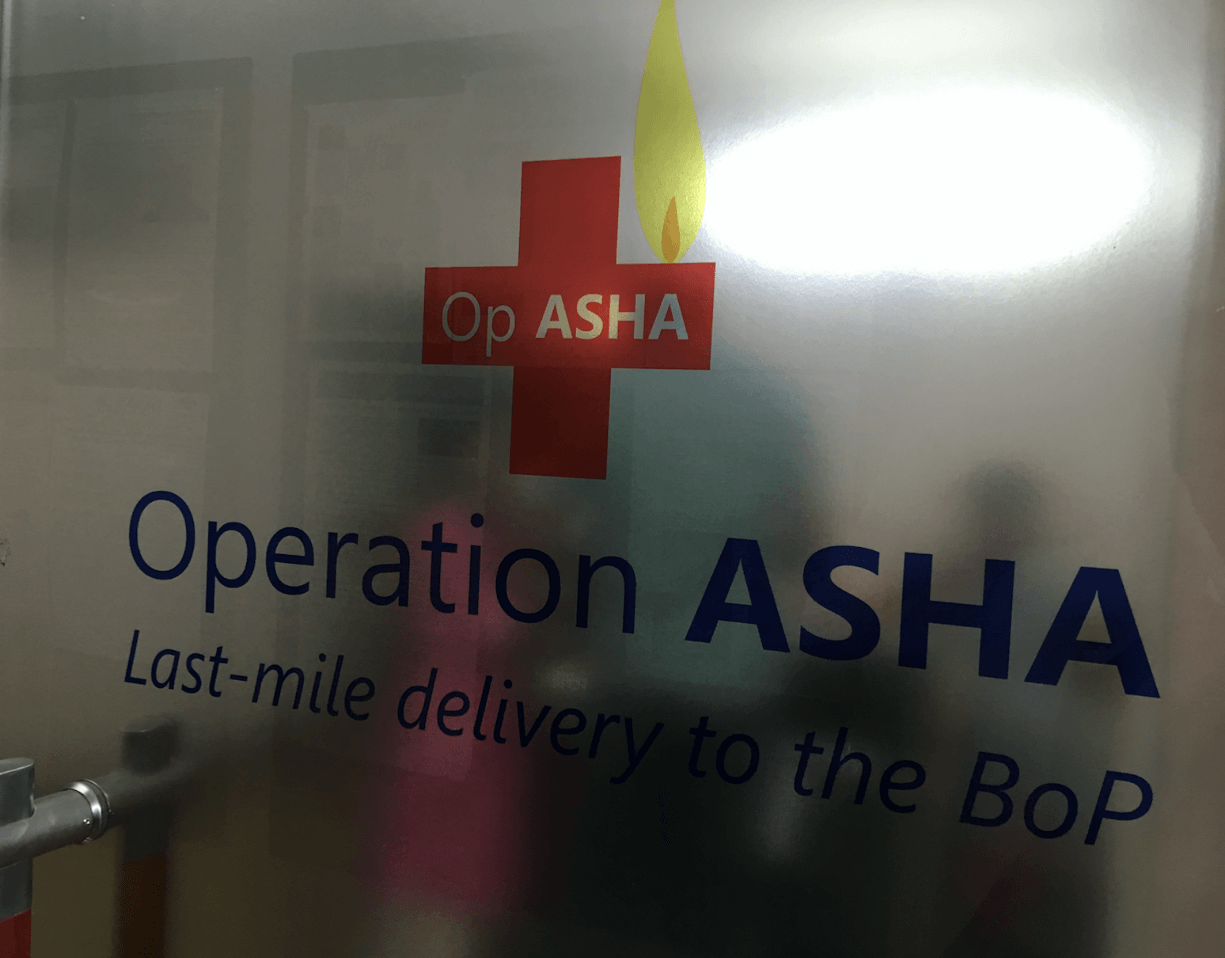 New Delhi, India
Corporate Visits:
In India, one of our corporate visits was to Operation ASHA, a Non-Government Organization (NGO). ASHA is dedicated to bringing tuberculosis treatment and services to the poor in India's rural villages and urban slums. It's the world's largest NGO in disease treatment and prevention, boasting 4,000 treatment centers in India's urban slums and villages as well as a presence in Cambodia. On this excursion, CCMBA students visited one of the treatment clinics in New Delhi's urban slum, followed by a tour of ASHA headquarters.
Key Takeaways:
ASHA is incredibly innovative, utilizing cutting edge predictive analytics. ASHA uses the eCompliance model. It works like this: First, staff members will record treatment delivered during a patient's visit. The data is then uploaded to a central database and integrated into the patient's health record. Using the data, ASHA can run analysis to track patient adherence and treatment plans.
In India, many diseases such as tuberculosis, have negative social stigma and impact. ASHA clinics are disguised as any physician office to offer anonymity to its patients.
Guest Speaker Presentation: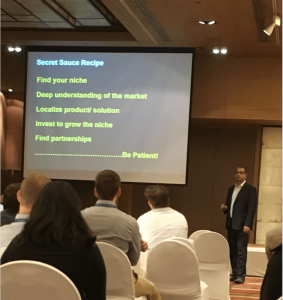 On one of our last days in India, Abhishek Anand, principal of Healthcare and Life Sciences at Korn Ferry, gave a presentation to our class. Anand provided crucial background insights on the health care in India, as well as shared recommendations and advice on doing business in India. For example, India spends about $200 million in healthcare for a population of 1.4 billion. In contrast, the U.S. spends about $3 trillion in healthcare for a population of 300 million. In India, roughly 75 percent of the population does not have health insurance, less than 1 percent of physicians are accredited, and there is a bed capacity gap of 2 million.
Key Takeaways:
India is a land of unmet needs—it has a huge gap between supply and demand.

If you wish to invest in India, know that what works elsewhere will not work here.

If you wish to do business in India, know that everything will take longer than planned or budgeted.
Thanks to our classmates, professors, and staff, we're able to incorporate strong health care educational components during our academic travels. Whether it's because of cultural excursions, corporate visits, or alumni dinners, the benefits of the Health Sector Management program are enhanced through the international residencies. Students gain exposure to different health care systems unique to each country, learn the cultural mindset and local political influence of healthcare, understand how to conduct business in each region, and gain knowledge into a broad range of health care organizations, from NGOs to Fortune 500 companies, and consulting firms to medical device corporations. And for the cherry on top, we can connect with alumni all over the world within the health care sector and learn about the unique challenges and unmet needs in each country.
As Matthew Karsten, a popular travel blogger states, "Investment in travel is an investment in yourself."