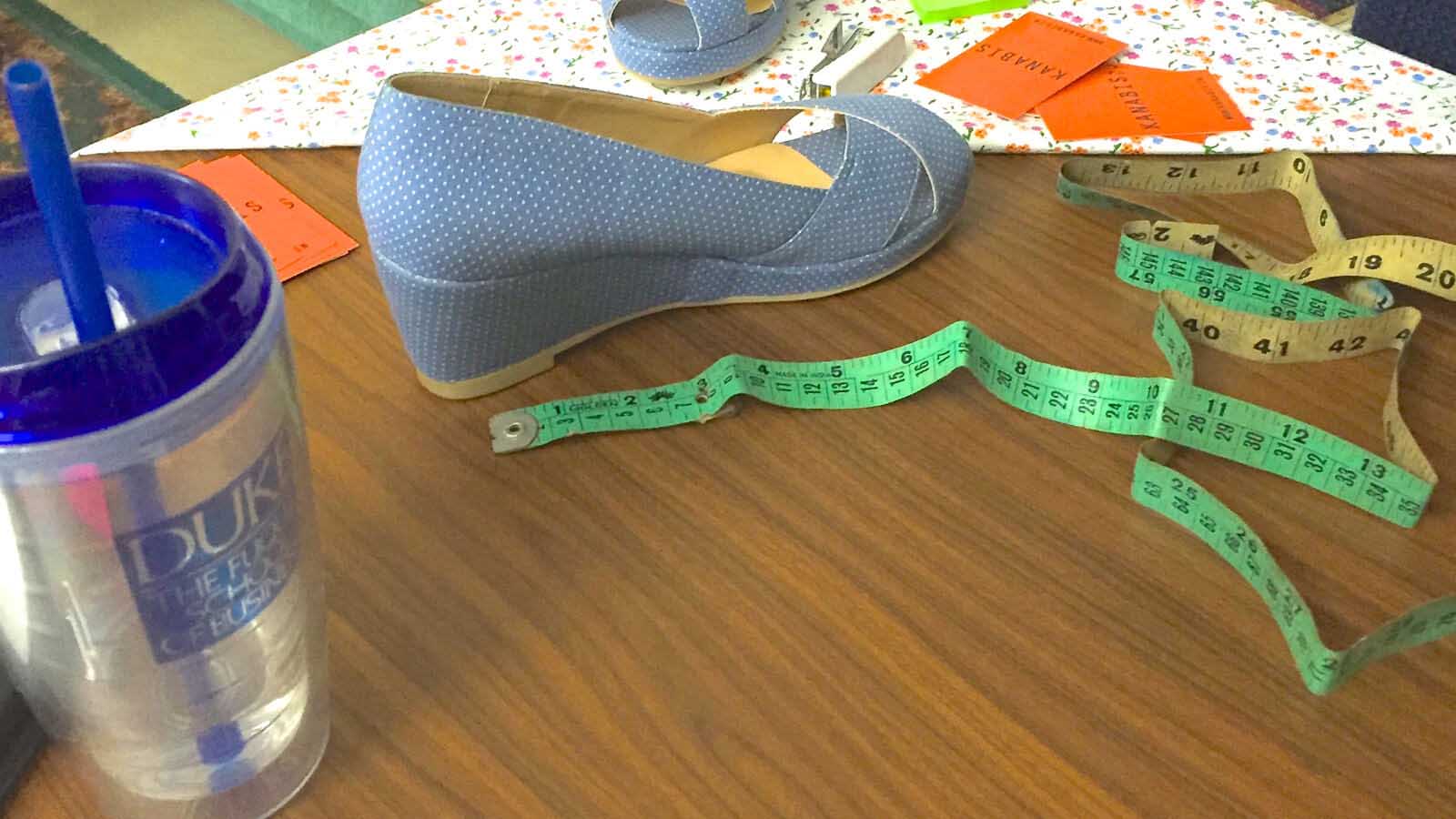 This blog was written by a Cross Continent MBA student prior to the program's merger with the Global Executive MBA program.
It's true what they say about being at the right place at the right time.
Last July, I started both the Cross Continent MBA (CCMBA) program at Duke and my shoe company called Kanabis. Why start a shoe company? Well, as an animal lover, I gave up leather few years ago. Bags, watches and belts were easy to replace, but finding a nice pair of non-leather shoes in India was a mission. We set out to solve this problem by creating shoes for women that would be stylish, affordable and cruelty-free.
The CCMBA program has complemented our startup in several ways. It not only gives me the flexibility to run a company but also enables me to concurrently apply the learnings from the course to the business as we gear up for growth. As they teach us in strategy class, it's a 'good fit!'
Our Term 2 residency took us to China where I explored the fabric markets to source the fabrics for my shoes, visited the trade fairs, and met footwear manufacturers. Similarly, I explored the markets in Chile during Term 3 and Turkey in Term 5. It's also helpful to gain insights on these markets from a selling perspective since we want to expand beyond India and start global deliveries at some point.
Our class has been great too. We visited Delhi in April for our Term 4 residency. Coincidentally, I had my product launch during that time. My classmates came to the event and provided massive support. A lot of them, including the faculty and our program coordinators, became customers! I couldn't have found a better way to have our shoes in 50 different cities and 20 countries in its first month than for my classmates to take a pair home with them.
Entering our company in the Duke Start-Up Challenge has been a great opportunity to spread the word, connect with alumni and mentors, raise funds, and learn a ton about entrepreneurship. I am very grateful to my classmates again for believing in our idea and business and contributing so generously to our crowd funding campaign. The coming months are going to be exciting with the final round of the Start-Up Challenge, our final residency, and the ongoing activities with our startup.