Category:

Learning
Gender Parity in an MBA: An Empowering Environment
Our Global Executive MBA Class of 2020 represented the highest ratio of women in any previous GEMBA class at Fuqua.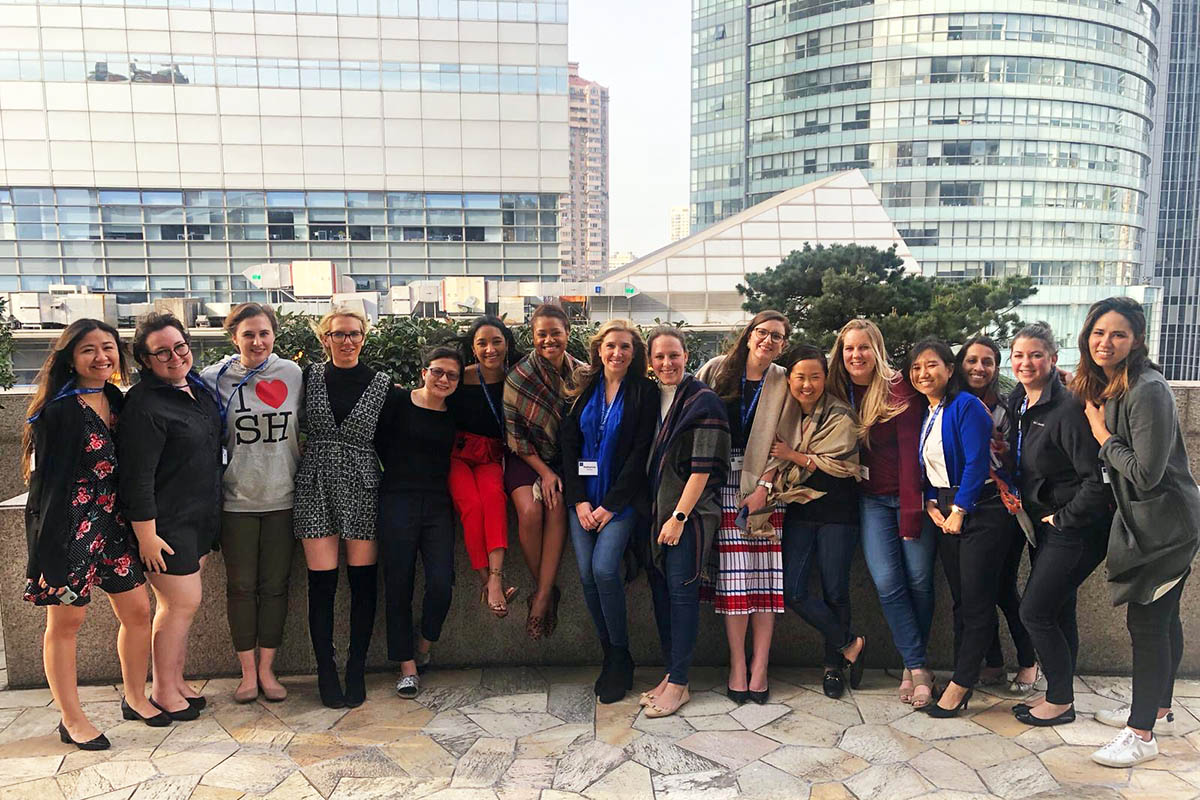 One year ago, I sat surrounded by about 90 fellow students in a Fuqua lecture hall in Durham. A slide was flashed across the screen with demographics of the cohort, proudly announcing that our Global Executive MBA (GEMBA) Class of 2020 represented the highest ratio of women in any previous GEMBA class at Fuqua. At near gender parity, 47% of the room was women.
My classmates and I were about to embark on an experience that none of us could predict, which has spanned continents and case studies, surviving accounting (twice), Durham, China, Peru, and of course something none of us could have predicted—a global pandemic.
I chose Duke's unique GEMBA program because I wanted to get out of my "oil and gas bubble" in Houston. I was looking to meet people from other industries, who were raised in other cultures, who thought differently than I did and could teach me things I would never learn exclusively in the classroom or boardroom. And that is exactly what I've had the opportunity to experience over the past 365 days.
While the entire cohort has changed my life in so many ways, I am particularly grateful for the women who have become my best friends, teachers, and sisters. I have never been in a professional or educational environment where I am this close to gender parity. Seeing and experiencing the empowered dynamic this creates for me and my female-identifying classmates has shown me how vitally important gender parity is for business. And while, as a data-driven engineer by training, I cognitively knew the benefits of diverse workplaces, I never would have experienced it firsthand without Fuqua.
Collectively as a class, we've been able to engage in deeper conversations, develop greater awareness of concepts such as the mental load, pink tax, and the glass cliff. Gender diversity in classes and team dynamics has been elevated. And perhaps the most important gift we've been given has been the outpouring of women supporting women. Unprecedented encouragement of each other has been shared among classmates during moves to unfamiliar cities, job interviews and losses, salary negotiations, challenging coworkers and bosses, and the everyday experiences of what it means to be a woman in the workplace.
Witnessing this genuine sisterhood and support from my classmates working in health care, pharma, non-profits, and many other industries has shown that the challenges all of us face are not unique to a sector and further reinforced how powerful gender parity can be for business. If the highest percentage of women in one MBA cohort can make such a difference for all our career trajectories through this program, imagine what business more broadly would look like if this was normal in the middle and top levels of all companies and top schools?
So as the next GEMBA class begins and asks me if a program, suddenly shocked into the virtual environment, is worth it? Unconditionally, my answer is yes. My life has been forever changed by the 365 days that have passed since we sat in that lecture hall. I can only hope that my cohort and future cohorts feel the same and heed the call to make our businesses equal and create opportunities for all.