It is hard to believe I graduated from my Global Executive MBA (GEMBA) program a year ago. Those 18 months produced some of the most rewarding experiences of my life. Not only academically but in terms of personal and professional growth. At the beginning of the program, we were told to "prepare to be uncomfortable." I can assure you there were plenty of those moments but what I learned during the program is that if you are open-minded and willing to dive in and embrace that sense of 'being uncomfortable' the rewards are plentiful.
It is hard to describe the way the program makes you feel. As our second residency in Shanghai approached, I never thought I would be so excited to reunite with a bunch of people I had only met two months prior half-way across the world during our first residency in Durham. The friendships you build during this program are for life and the big gaping hole that emerges as you are done with classes at the end of the program—no more team meetings, no more club activities, no more residencies to look forward to—nobody can prepare you for that.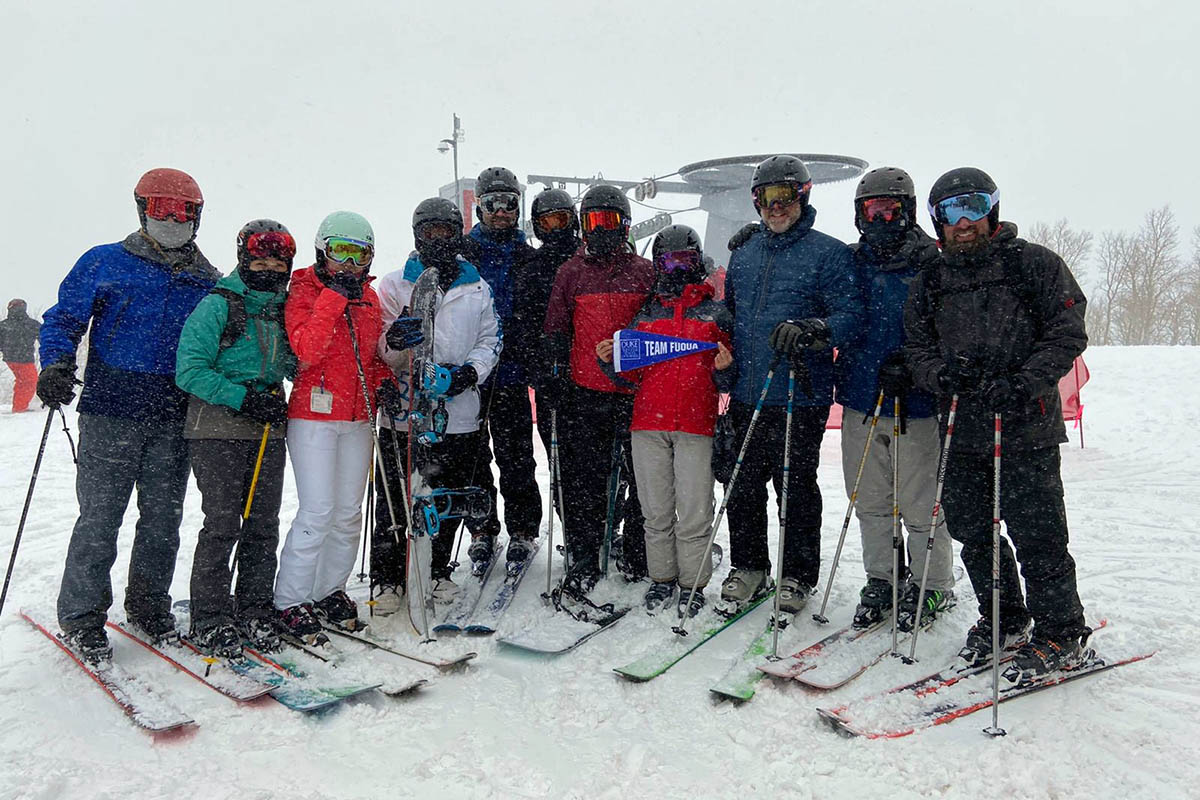 Back in February, some of us got together for a ski trip, and we were all looking forward to seeing each other in Durham at commencement in May. Like so many things, COVID-19 prevented those plans but we still had a zoom happy hour to reunite. And thanks to the WhatsApp groups that popped up during our time in the program, to this day I speak and text with several of my classmates at least once a week.
Many times during our travels I was amazed at the hospitality extended by those who originated from our travel destination. The time and effort that went into arranging dinners, cultural activities, or just answering questions was humbling. I have never felt more welcomed and included than I did during those months. The respect and willingness to learn, admit mistakes, and grow within the class is contagious and you end up feeling like a sponge with a seemingly insatiable thirst for knowledge and the desire to soak in the richness of the program to help you be a better person.  
Professionally, the GEMBA experience is invaluable. I am certain my team at work will attest to it. Being gone for about two weeks at a time for residencies, you have the choice between stressing yourself out or learning to truly empower your team in that vacuum. 
Culturally, mentally and emotionally, the GEMBA program has made me a better person and a more accomplished leader.