Category:

Careers
Duke, the Turning Point of My Life
Everyone can remember the time when his or her life made a U-turn. Mine was when I enrolled at Duke.
Everyone can remember the time when his or her life made a U-turn. Mine was not moving to New York after being born and raised in Puerto Rico. It was not when I moved to Paris after finding love. It was certainly when I enrolled at Duke in 2006—specifically when I was part of my MBA program at the Fuqua School of Business.
Surrounded by Knowledge
My work as a vice president for the Treasury & Investment Division of a banking institution definitely exposed me to a world of transactions, challenges, projects, disappointments and accomplishments. Duke prepared me to deal with all of it, in particular surviving the financial crisis of 2008.
My years at Duke were filled with smart conversations, stimulating sessions, unlimited possibilities, expert professors, committed staff, but most importantly the most talented and caring people set of individuals I now called my Duke family.
Duke's biggest asset is the people they choose to be part of your class. They are the most talented from different fields: business executives, lawyers, doctors, engineers, designers, consultants, entrepreneurs, professors, creatives, scientists, etc. A diverse and truly special group of people that will bring the most important point of views that cannot be found in a book experience. Their know-how in their respective fields was always an astonishing component of every class session. I would say that it was priceless.
These people are the ones that will be with you at all hours to finish a case study, the people that you will celebrate with at the end of a long case, the people that will be your business partners, your board of directors, your biggest supporters, the godparents of your child, the people that will be there for you in good and bad times.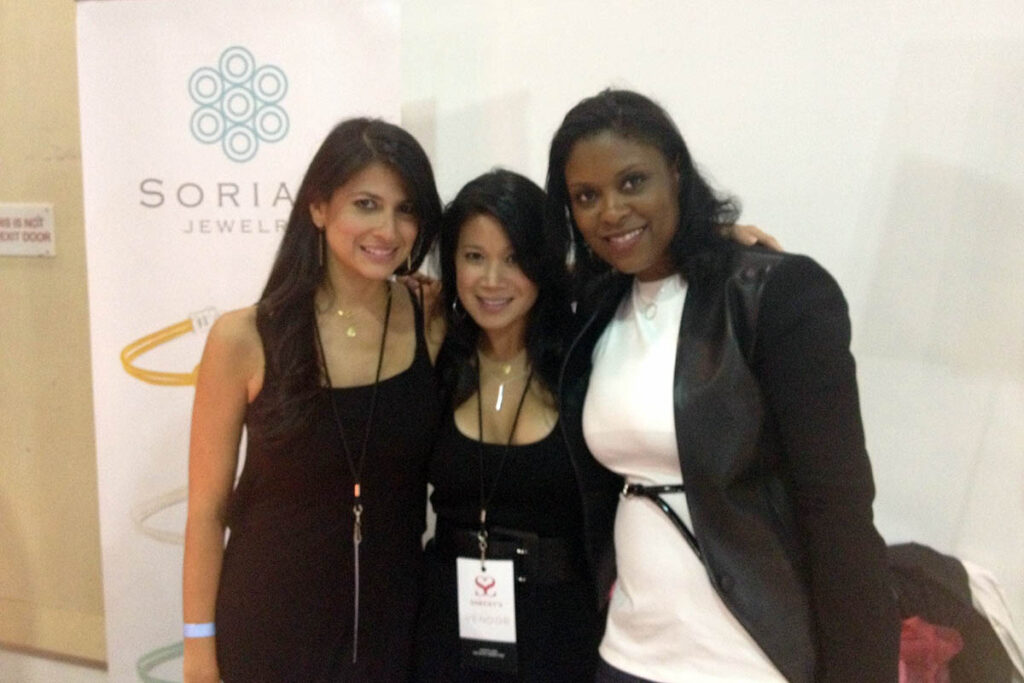 I am happy and proud to say that almost 15 years after graduating, my family from Duke is, to this day, one of the things which I am most grateful for in my life.
My Career Change
Duke has also been instrumental in my career change and the development of my fashion brand EDALOU PARIS. The business strategy courses, the case studies, the abroad trips, and the international point of view I gained from my program have aided me all the steps of the way and helped me to think carefully about my goals and how to reach them. It gave me the skills and knowledge to think outside the box, hustle intelligently, communicate with clarity, strategize efficiently, and analyze with detail but also see the big picture. Sometimes 30 years in a career cannot grant you that.
Today I am an award-winning designer and I give a lot of the credit to my time and experiences at Duke. It was the turning point of my life. The tools, knowledge and network gained from Duke have made all of these changes possible.
Eda is a graduate of Fuqua's Cross Continent MBA program which merged with the Global Executive MBA program in 2017.