Category:

Admissions
How to Explore Company Sponsorship for Your Executive MBA
Did you know there's a chance your company might help pay for your MBA?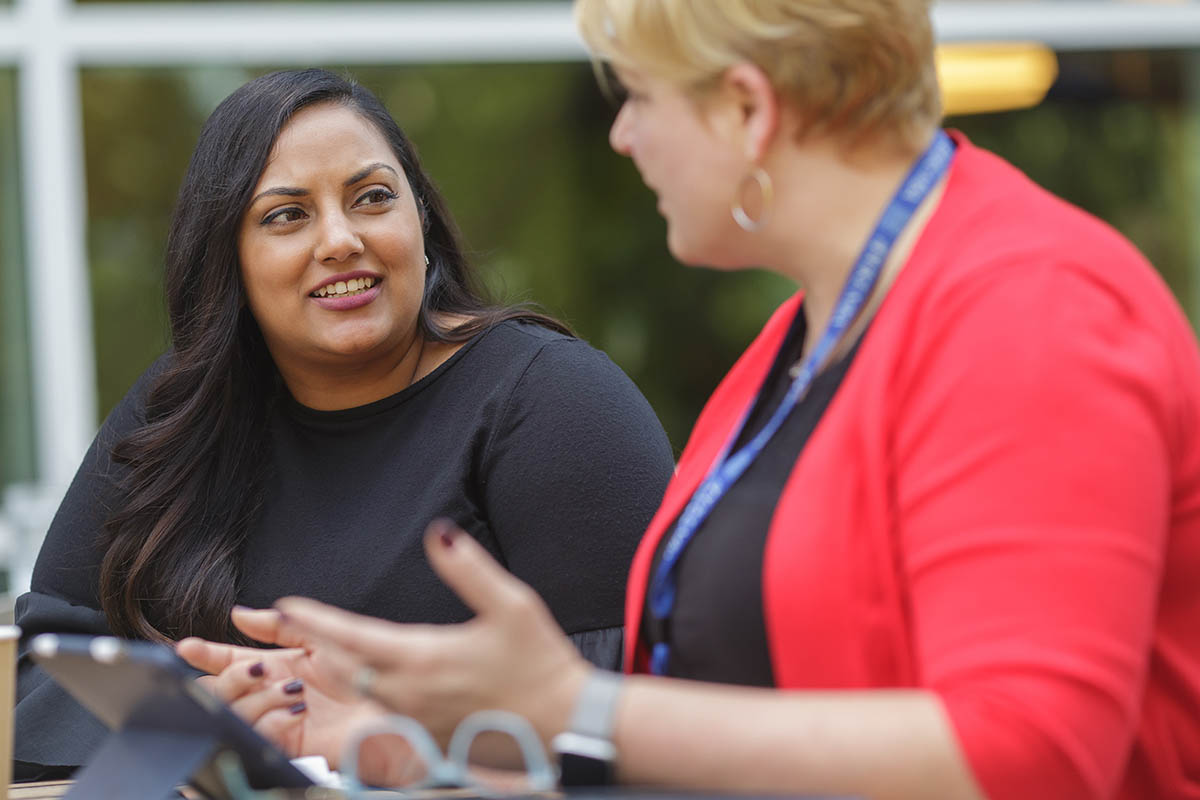 Did you know there's a chance your company might help pay for your MBA?
Every student faces a different situation when it comes to funding their education based on their company, industry, personal motivations, and career goals. If you do choose to explore company sponsorship, we recommend having an early conversation with your organization to ensure they understand the opportunity and that you are aligned on your mutual expectations of each other in this process.
While many of Fuqua's EMBA students receive financial support from their employers, it's not required or necessary for admission. At Fuqua, approximately 5 to 10% of EMBA students receive full financial sponsorship, 50% receive partial sponsorship, and 40% finance their education through loans or savings.
What to Consider Before Starting the Company Sponsorship Process
While organizations may award a full-tuition sponsorship, there are likely additional costs accrued outside of tuition such as travel and transportation. It's important to be financially prepared for a personal investment as well.
Have a conversation with your HR department to ensure you understand how your company approaches employer sponsorship. Some employers provide full or partial financial sponsorship, while others only provide support for work absences needed to attend class. Some companies will provide reimbursement or compensation once they begin seeing students' enhanced value to the organization. Are there specific institutions or programs that your company recognizes as eligible for sponsorship?
Finally, read the fine print when it comes to sponsorships with strings attached. It's not uncommon for employers to require a student to formally commit to working for the company for a certain period following graduation if they have received financial support. Multi-year commitments are relatively common. Therefore, it's important to reflect on your personal goals for pursuing an EMBA and consider any career implications that come with such a commitment.
Presenting the Case to Your Company
Once you've done your research, it's time to start putting together your sponsorship proposal. Every student approaches this process differently based on their individual situation, and you should develop your own plan for communicating to your employer the value of pursuing your Executive MBA at Fuqua.
Here's an example of an actual letter that a student used to present their case to their employer. Additionally, read the approaches some of our students have used successfully in the past to gain support—financial and otherwise—from their employers. Although there are no guarantees when it comes to sponsorship proposal outcomes, I hope this has offered some helpful insight on considering if it's an option for you. We know thinking about these types of conversations can be daunting, and our Executive MBA admissions team is here to help. Please don't hesitate to reach out to us for any advice or support. We're happy to help!