Since graduating in May, I have started my job at Dell in Austin—which is also where my MBA internship was. Recently an MBA from Fuqua who interned in my office this summer asked me to review his final presentation and give him feedback. It took me back to a year ago when I was in the same situation as him, wrapping up my internship and getting ready to come back to Durham for my second year.
I was reminded that life during business school goes by so quickly that sometimes you lose sight of the big picture. So I wanted to share some tips and advice on how to think about your career goals and to have a successful MBA internship experience.
1. Network, Network, and Network
If you think the networking sessions, coffee chats, and "sip circles" were over after you secured your internship you are wrong! Networking is what will set you apart from other interns, and it can open the doors to other teams and areas inside your company that you haven't thought about.
2. Make Friends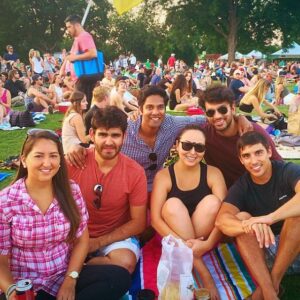 Don't be so busy focusing on your project that you forget to make new friends. Also, open up your circle beyond your Fuqua friends that are interning with you. Realize that if you end up coming back as a full-time employee you want to have some friends and connections already formed.
3. Enjoy the City
If you like your internship and decide to return full-time, you will have already some experience and even some favorite spots to come back to! However, if you decide not to come back, this may be the only time you will have to live and explore this new city. Don't miss that chance!
4. Don't Stress
Getting the internship can be a tough process, filled with rejections and a self-discovery process. So it's understandable that once you get it, you want to do your best and give a recommendation that would change the company you are interning in. However, don't forget the internship is only 10 to 12 weeks and there is a limit on what you can do. Focus on giving your best, but don't worry too much if your final recommendation is not "life-changing."
5. Remember You're Also Testing Out the Company for a Fit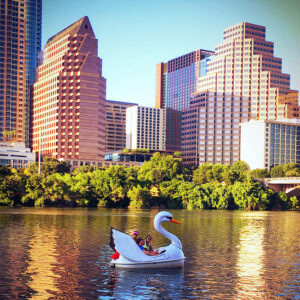 Sometimes we get so caught up in our project and getting the full-time offer that we forget to ask ourselves: Do I really like this company? Do I like this team? Do I see myself living here? What is important for me?
For example, I like to travel and I want to be able to do it when I can, so the option to work remotely and/or from home was an important feature for me. Find what is important for you and test it during your internship.
6. Don't be Discouraged if You Don't Get a Full-time Offer
There is no secret recipe to get the offer: you are already smart enough and if you do your best, network, and make a good impression you will probably get it. However, sometimes there are things outside of our control such as headcount, a hiring freeze, even changes in sponsorship for international students. So, don't be discouraged if you don't get the offer. Recruiting starts again during the second year of your MBA and presents new opportunities to find something you love!
As a recent graduate, I have been working for about a couple months now. Life after the MBA can be tough, because Fuqua is so awesome you never want that experience to end! However, I was lucky enough to find a company and a role that I liked, in a good city, and with the work-life balance that I was looking for. My MBA internship helped me understand that this was what I wanted, so use your internship the same way and then have fun during your final MBA year at Fuqua!