Category:

Technology
Finding Yourself Through Recruiting: My Road to Tech
For most new MBAs, your past career no longer defines where you're going once you walk through Fuqua's doors. I was no exception.
An open secret at Fuqua is that for most new MBAs, your past career—and even what you wrote as career goals in your admissions essays—no longer defines where you're going once you walk through Fuqua's doors. I was no exception.
A Fresh Slate
After working nearly six years at a major electric utility company, I had essentially 'run out of energy' in regards to where I thought my career could take me. With business school on the horizon, I was excited about the fresh slate an MBA could provide, as well as the opportunities to explore different industries and job functions. Little did I know some giant online retailer in Seattle would become my future home.
While formal internship recruiting generally kicks off in September of your first year, your own job exploration starts as soon as you step foot on campus for orientation in August. Career intensive seminars organized by our Career Management Center (CMC) right after orientation provide in-depth overviews of different industries and career paths. From those and individual discussions with counselors, I started to identify what type of industries and jobs would be the best fit for me. More importantly, however, I began thinking about my future career not in terms of company or job title, but more about what I valued.
Recruiting Season
As recruiting got into full swing, an almost overwhelming number of employers began coming on campus. During this hectic time, I kept an open mind about industry—networking with everyone from consulting firms to auto companies, all while trying to understand fit more than anything else. Through many discussions with recruiters and returning students over wine and cheese, I started to identify three job attributes I most valued:
An environment where continuous learning is the norm
A company culture that embraced innovation and questioned the status quo
Control of my own career path
With these attributes in mind, it became easier to narrow my job search, and through that process one company continued to stand out—Amazon.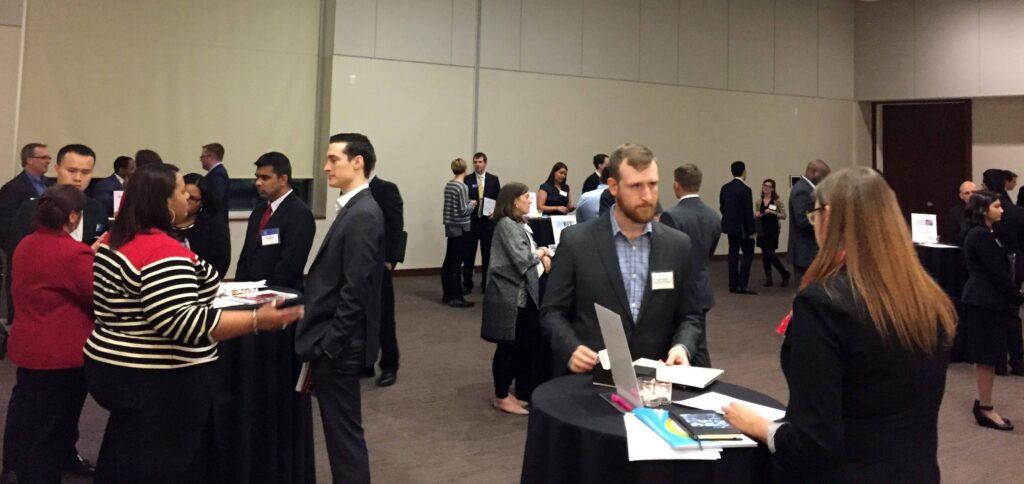 Now, unfortunately I learned like other MBAs that you can't fall in love too quickly (or too early) with any one company. First you must get the interview. Then you must succeed in the interview. And the more prominent the company, the more likely you're not alone in your quest to get that final offer.
While we're blessed at Fuqua with an unbelievable support network, recruiting can still be a daunting, emotionally grueling process. I applied to many internships that met my basic criteria. Some of them gave me interviews. Most of them declined to move forward after the interview. But it only takes one to get you employed for the summer, so the day Amazon extended a summer internship offer with their Retail Leadership Development Program was almost as exciting as the day Fuqua called me with my admissions decision (key word: almost).
On to a New Career
Fast forward to the end of the summer (or read about my experience here), and I was fortunate to receive a full-time offer! While it was easy to get caught up in the prospect of not having to recruit again during my second year at Fuqua, I still evaluated Amazon not by its prestige but whether those values I identified during recruitment were still applicable after seeing the company for 12 weeks. No company is perfect (including Amazon), but this one still felt right, and I knew that it was a place where I could learn and grow after graduation.
As Jeff Bezos likes to say, "Every day is day one!" The day I leave Fuqua will be a rough one, but I can't wait for my next day one at Amazon.