From 9th Street to downtown, you will never have trouble finding a place to add to your dining in Durham bucket list. The restaurant scene has a little something for everyone.
While eating may not seem like an important part of the business school experience, meeting up with classmates to try new places has been a fun and unique part of my Fuqua experience.
Favorite Place to Meet Friends
Elmo's Diner
After a long day at school, there's nothing better than sliding into a booth at Elmo's. They have a wide variety of options, from a classic burger to burritos. A long specials menu every day lets you try something new each time. A two-minute walk from the popular Station 9 and Berkshire Ninth apartments, this place is an institution for any Fuquan.
Favorite Menu Item: Pasta Salad—I order it whenever I see it pop up on the specials menu!
Favorite Downtown Restaurant
Pizzeria Toro
The wait to get into Pizzeria Toro is worth it. Their wood-fired pizzas are tasty, and the high-top tables make it a fun place to meet up with friends.
Favorite Menu Item: San Marzano tomatoes and buffalo mozzarella pizza
Try Something New
The Palace International
Their authentic African cuisine is fun to try with a group, especially those who have never tried anything similar before. With generous portion sizes and reasonable prices, this is not to be missed. Share the samosas for a surprising and fun appetizer.
Favorite Menu Item: Nairobian Beef
Best Brunch
Watts Grocery
A line forms at 11:00 a.m. each Sunday to get into Watts Grocery, and for good reason. Last term, I planned a section brunch to catch up after spring break, and this was the perfect place to meet up with a larger group.
Favorite Menu Item: Fried Green Tomato BLT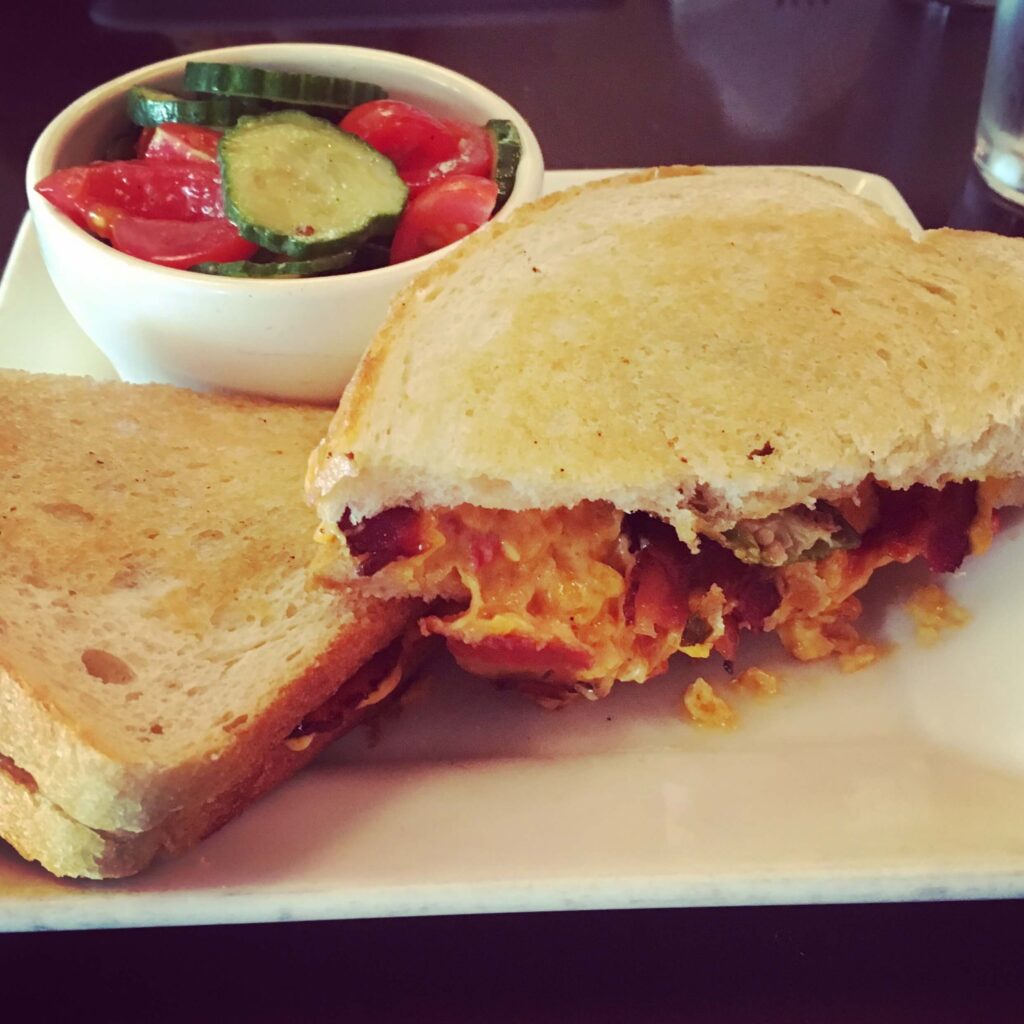 Best Cheap Eats
Guasaca
Located right near Station 9, this is the perfect place to swing by on my way home after a long class day. The Venezuelan arepas are to die for, and the quick-service environment is fast and friendly. I've done many a team meeting here—the chips and guasaca are essential!
Favorite Menu Item: Shredded Beef Arepa
Can't Forget About
Fox Center
The place I eat at most often in Durham is without a doubt, Fuqua's own Fox Center. With too many options to count and an incredibly friendly staff, I look forward to eating lunch here every day.
Favorite Menu Item: Anything from the custom sandwich counter or the grill's chicken tenders on a particularly trying day