Every year, the Admissions Committee has the task of identifying students who are energized by the belief that it is possible to do well in business and do good in the world. As a member of the Admissions team, it's my job to help get to know and recruit students who deeply share this belief.
My background is a bit non-traditional in higher education. I'm a former journalist and I'm always curious about the "why" behind the story.
So, I decided to learn more about why we at Fuqua passionately believe business can be a force for good and why it's our job to recruit and develop future leaders who can unlock that potential.
I sat down with our dean, Bill Boulding, and Shari Hubert, our associate dean of admissions, to learn more. Here are my takeaways: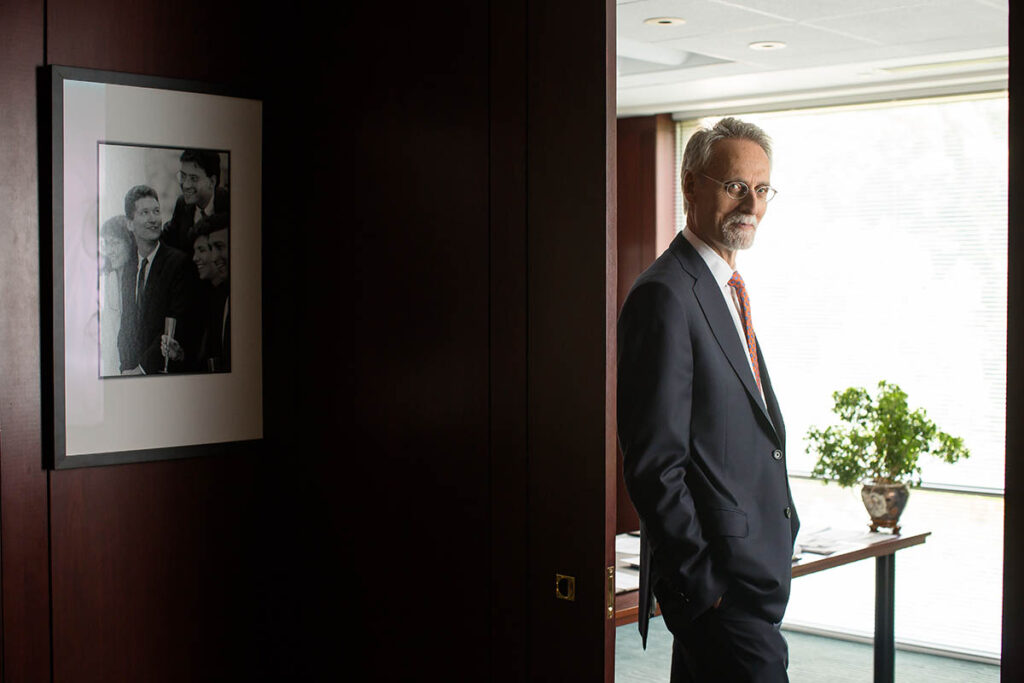 1. We measure the success of graduates by the impact they make in companies and society.
Dean Bill Boulding got to the point pretty quickly in our conversation. "It has to be about more than simply making money, because we cannot just keep score with money. We have to keep score in terms of whether we have made the world a better place as a consequence of our business activity," Bill said.
2. We believe just being smart isn't enough.
There are three qualities a leader must have according to Bill. The first is intelligence (IQ). Simply put, a great leader needs to be smart.
The next is emotional intelligence (EQ), or the ability to connect with others.
"If you can't understand how other people are feeling, you can't read their emotions. If you can't regulate your own emotions, you're going to have a heck of a time bringing people together and getting them to act with a common purpose," Bill said.
The third and most important piece of the puzzle is a person's Decency Quotient or DQ. This means that you not only have empathy for others, but genuinely care about them and will act in the interest of helping them.
"We have to identify people who care about others, who profoundly believe that their job is to serve others and bring out their best and that they're going to be successful when they make the people around them successful," said Bill.
3. We are intentional about looking for these qualities as we recruit students.
You might wonder how the Admissions Committee evaluates these qualities in a candidate. If you have looked at the Daytime MBA application, you will see there is one question you will not find on any other business school application: our "25 Random Things" essay.
"When you put 25 random facts together, it tells a story about what a person cares about, the things that they think are interesting about their lives, and you begin to get a picture of that individual that you can't get from traditional essays and interviews," said Bill. "Once you go through the 25 random things exercise, you realize you can't fake this. It's just a natural view of the individual."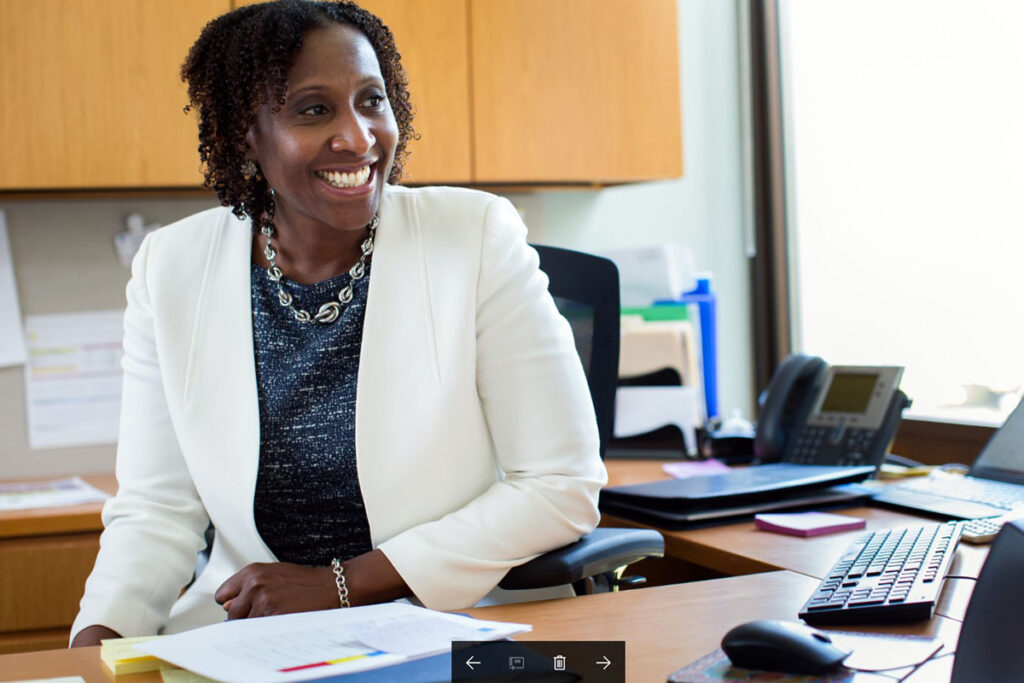 4. We believe in the power of diversity in all forms—geographies, gender, age, job background, life experiences, etc.
Associate Dean of Admissions Shari Hubert leads our team of admissions counselors in evaluating and selecting the right kind of talent across our seven degree programs.
The team takes a holistic approach when reading an application. We look beyond test scores alone, evaluating a candidate's accomplishments and their potential capabilities. We are looking for students who not only want to learn from some of the best professors in the world, but from each other.
"We wholeheartedly believe our community grows stronger as our diversity increases. We intentionally seek to build a diverse student population that is truly representative across experiences, backgrounds, cultures, beliefs, nationalities, citizenships, and various demographics," says Shari. "Our goal is to broaden the collective perspective and facilitate more innovative thought and discussion."
That includes global diversity.
"Global interdependence is a positive thing and is not something to be afraid of, but something to be embraced," added Bill. "The reality is that innovation comes from everywhere, talent comes from everywhere, great ideas can come from anywhere in the world, and those things will come together in a way that will change the lives of people everywhere in the world."
5. If you share the belief that business can transform the world for the better—we want to meet you.
We have many opportunities to meet with members of our team, include several global cities to which Bill and Shari are traveling in August including Mexico City, Shanghai, Seoul, and Tokyo. The educational opportunities at Fuqua afford our students the opportunity to transform their lives. "With that opportunity comes an obligation to have a positive impact on the lives of others," said Bill.