Category:

Academics
Why We're Evolving Our Daytime MBA Curriculum
One of the great pleasures I have as dean of a business school is engaging with business leaders around the world and learning about the challenges they face and the evolving capabilities they seek in new talent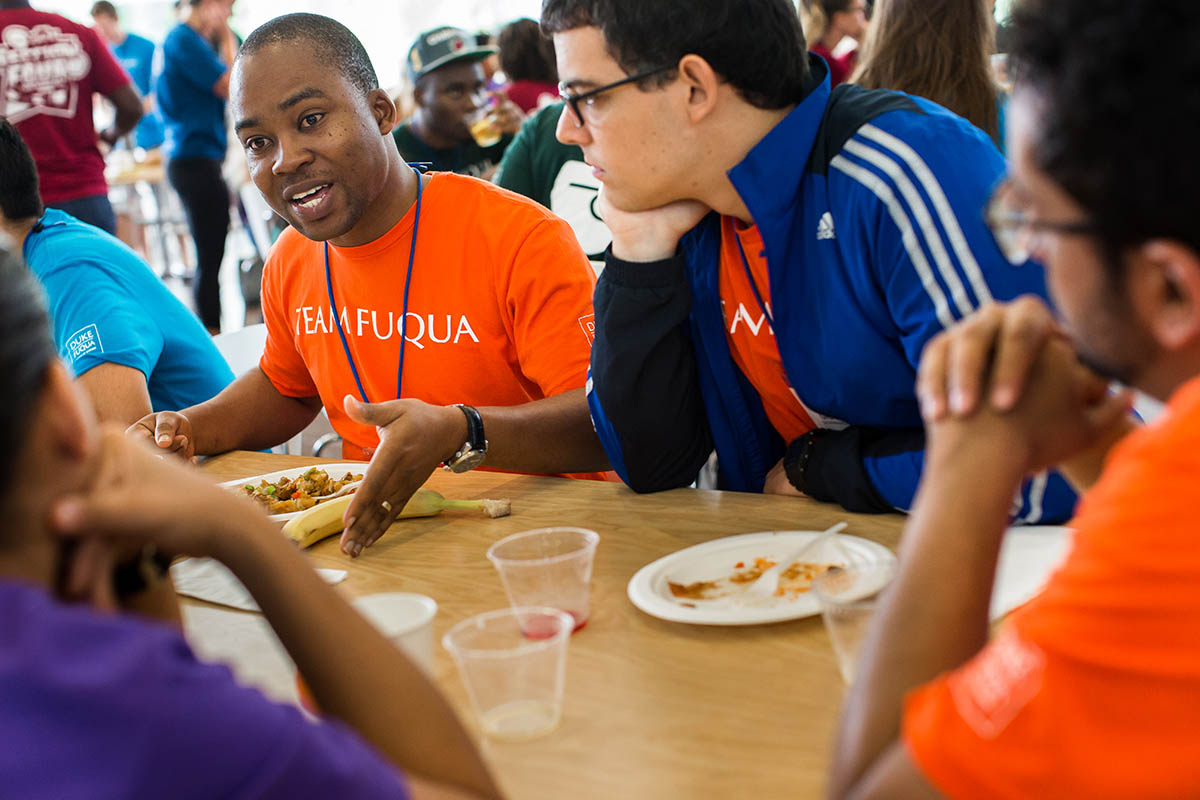 One of the great pleasures I have as dean of a business school is engaging with business leaders around the world and learning about the challenges they face and the evolving capabilities they seek in new talent.
Regardless of industry sector—tech, health, energy, financial services, etc.—I hear a recurring theme: what limits innovation isn't underlying technology so much as leadership capability. In other words, companies are challenged to find people who blend technical competency, strategic vision, and the ability to lead.
The key to successful innovation is to bring people together with different ideas, experiences, and insights and get them to work with a shared sense of purpose to accomplish something great. As Tim Cook told me in an interview, "a great team always beats a great individual."
However, the challenge of business leadership in building great teams that work with common purpose is more difficult than ever for at least two reasons.
First, there is increasing polarization in viewing the role of business in society. Many are questioning the value of capitalism, and voting with their feet not to be a part of a great business team. Consequently, business leaders are searching for how to articulate the purpose of business in society. A recent letter from the Business Roundtable, representing hundreds of CEOs, is an excellent example of this.
Second, increasing polarization in society is bleeding into business and making common purpose more elusive. To have a great team, everyone needs to feel like they are truly on the team before they give their best. Unfortunately, society is increasingly evolving to "us vs. them" mentalities. To create common purpose in business we need to have everyone on the same team. At its best, business can be a role model for demonstrating how we can bring people together with widely different backgrounds to act with common purpose.
In addition to building teams with common purpose, there is certainly a role for technology in driving business transformation. After all, we see technology changing our lives practically on a daily basis. Business must use human difference and leadership judgment in harnessing technology to create value in society. For example, we need to think beyond the role of technology as a job killer, else we risk an accelerating backlash against technology-driven innovation. We can do better in navigating the world of big data and artificial intelligence if we can move beyond seeing these approaches as black boxes. The leader of today and tomorrow will need an increased level of technical competence, not necessarily as technology doers, but as informed consumers of technology.
Finally, if we are going to live up to the potential the platform of business provides to transform society for the better, we need to instill a sense of responsibility to seize that opportunity. We need leaders with an entrepreneurial mindset who will own the challenges they face, not only in the domain of startups, but in traditional business settings as well. As Duke Men's Basketball Coach Mike Krzyzewski told our students last year, they need to think like owners, not renters.
If we can develop leaders who create common purpose in their organizations, understand how to appropriately harness technology to transform their companies and industries, and operate with a relentless entrepreneurial mindset we can surely better unlock the power of business to improve lives.
Knowing this, we have an obligation to adapt our curriculum to help the leaders of today and tomorrow develop the capabilities to tackle these new and evolving challenges and opportunities.
Therefore, beginning in 2020, the Daytime MBA curriculum will have a foundation of three themes vital to innovation: leading technology transformation, entrepreneurial mindset and action, and creating common purpose in a world of differences.
This curriculum initiative will involve reconfiguring existing courses and adding new ones. These updates formalize values that are already part of the Fuqua DNA.
The Daytime experience will start with a term that focuses on these three themes. Moreover, spotlighting these themes at the beginning of the program allows our faculty to become more intentional in weaving these themes throughout the entire Daytime MBA experience.
Our community is passionate about innovating to remain relevant in developing students to face the challenges of the business world today. These new focal areas will fortify Fuqua's legacy of creating leaders who draw on the strengths and differences of others to move teams forward. I am personally excited to see these changes take shape and the ways they will impact not only our graduates, but their companies, communities and the world.