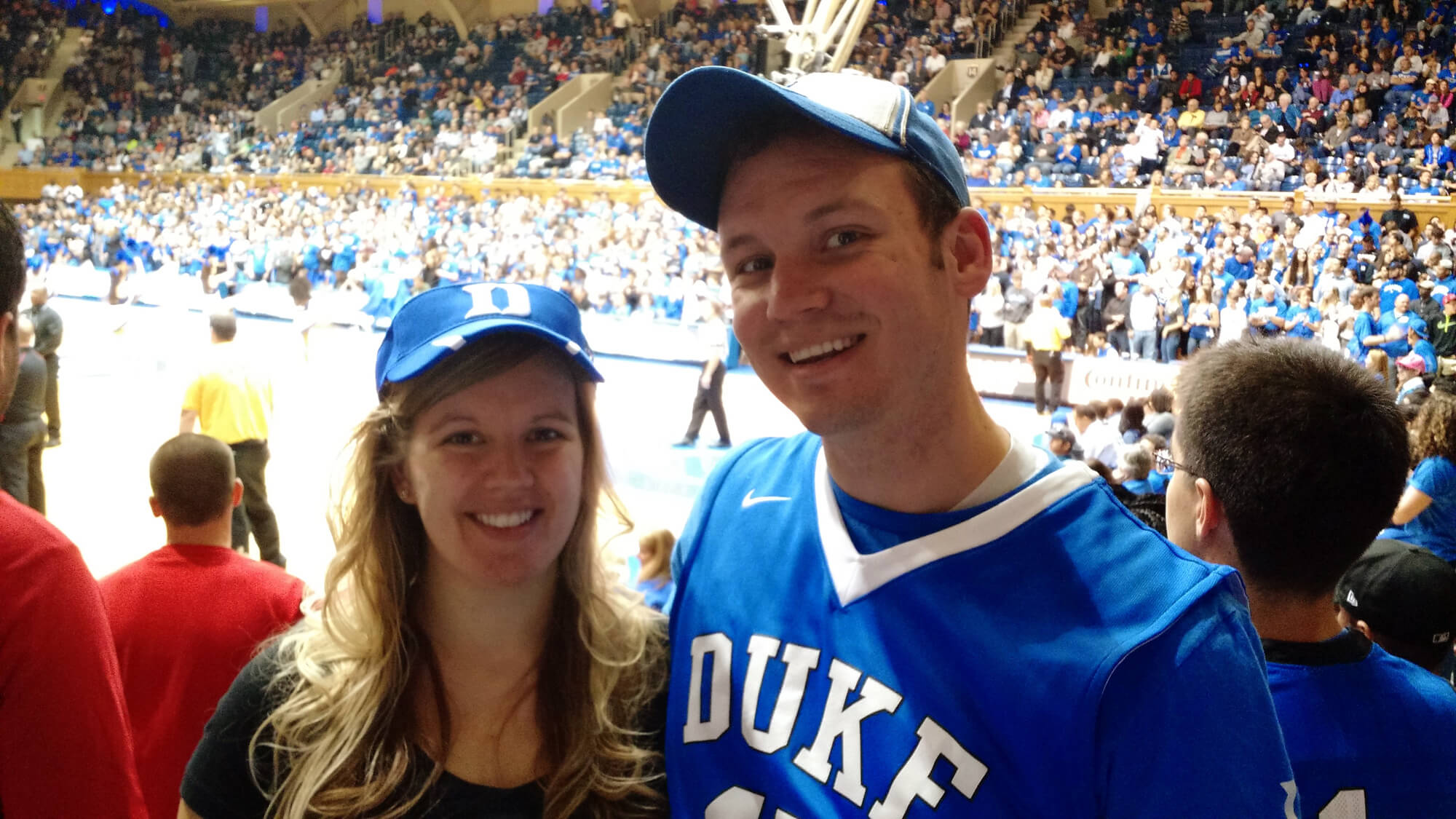 Even though I have been a fan of Duke basketball for quite some time, I didn't fully understand all that went into the basketball season until I arrived on campus. First of all, students gain admission to all university sporting events, and it's free the vast majority of the time. This means that the demand for seats is extremely high and there is no price discrimination, so students make extensive time commitments in order to guarantee a seat in Cameron Indoor Stadium for home basketball games. The undergrads will participate in their version of campout, which is a 6-week or more period involving thousands of students who sleep outside in tents, in the cold, waiting for tip-off of big games such as UNC.
The graduate students have a separate section in the arena, and they have a separate process for securing a spot for the regular season games. In October, all of the grad students gather in a series of parking lots and campout for two days over the weekend for the chance to purchase a heavily-discounted season pass to all of the men's basketball games. That is if their name is ultimately selected in the drawing. The campout is filled with games, food, and frantic check-ins at all hours of the day and night. Missing more than one check-in disqualifies you from the season ticket drawing. I had the wonderful opportunity to participate in campout this year and documented my experience throughout the weekend. Check out the video to see more!
Watch the video on YouTube below or on Youku by clicking here.