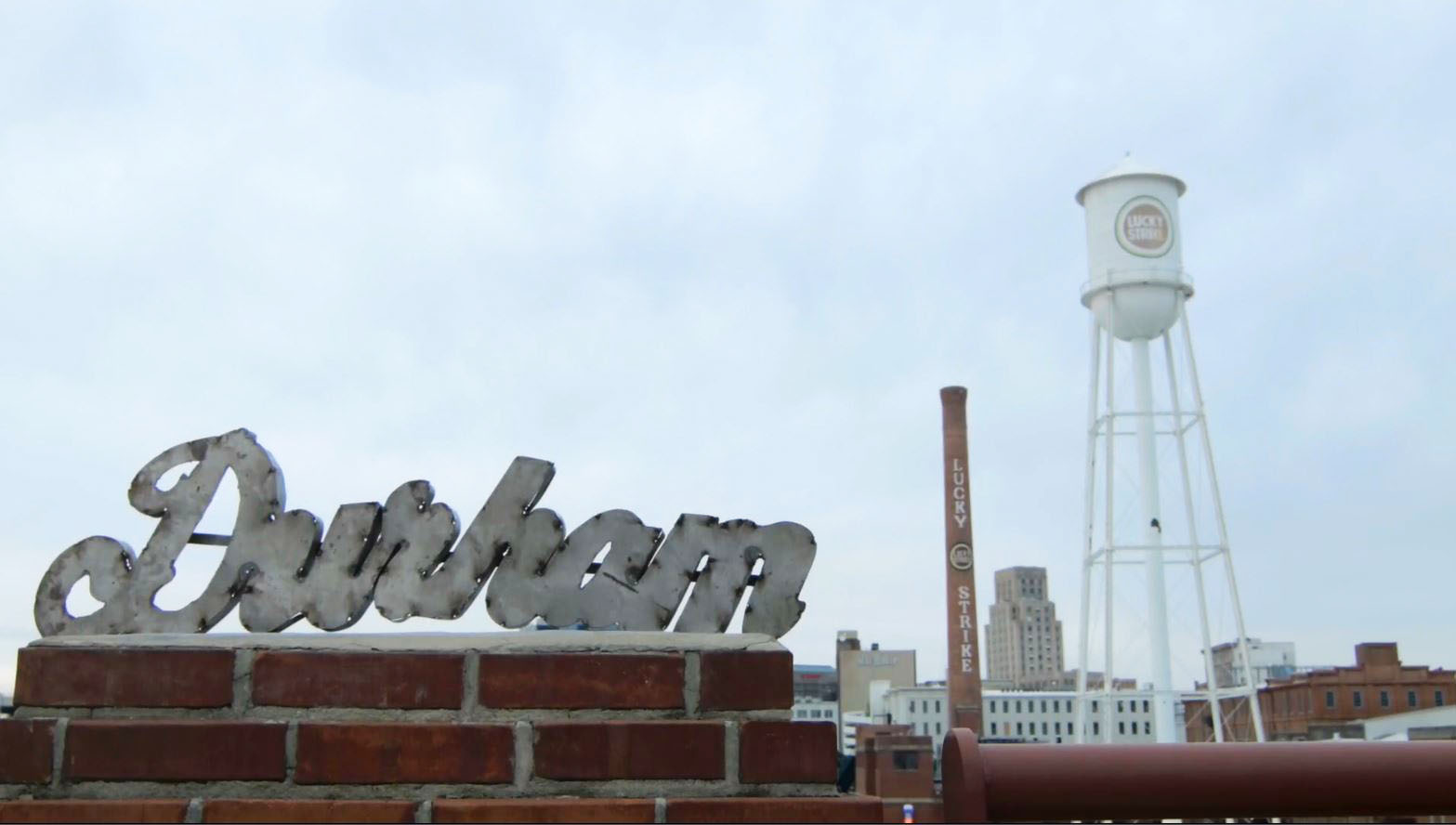 Did you know that Durham is ranked as one of the hottest food cities in the United States?
If you're in Durham for the first time, here is my idea of the perfect weekend agenda that will allow you try some of the city's great restaurants.
10:00 A.M. – Brunch at Dame's Chicken & Waffles
Have you ever heard of a combination of fried chicken and waffles? Well, I hadn't until I became a Fuquan! It is amazing. You can choose from a selection of waffles and chicken with a choice of "shmear' on the side. A shmear is a flavored sweet crème butter, and for me, it brought the whole dish together. Dame's is one of the hottest places in Durham, so expect to wait for a table on the weekend.
11:30 A.M. – Dessert Time at The Parlour
After a perfect brunch, how about handmade ice-cream? The Parlour is just across the street from Dame's, so it's the perfect spot for some dessert. There are a variety of choices from vegan chocolate to the sorbet of the day, so make sure to put this on your checklist!
6:00 P.M. – Dinner at Namu
As a Korean who has traveled to and lived in 19 different countries, I know when I find a good Korean or Asian place. This is it! It's a new restaurant in Durham, only about 10 minutes away from Fuqua. There is also a garden in the back with fancy sofas and beautiful lighting, so it's a great place to go for dinner. Don't hesitate to check it out! There are several fusion dishes like tacos, and I highly recommend the Bibimbap (rice with mixed vegetables and Korean spicy sauce) and Galbi (Korean short ribs).