Life at Fuqua is usually quite challenging. We have so much work during the weekdays, including taking classes, having team meetings, and being involved in other activities.
How about giving yourself a day off and just having a relaxing retreat? And rather than just staying at home and becoming a couch potato for the whole day, try to get outside and explore Durham. Here is my recommendation for how to spend a day away from the MMS grind.
9:00 a.m. Hiking at Eno River State Park
Waking up early on Saturday to go hiking is kind of crazy especially for an evening person like me. However, it was not until I went to Eno River State Park in Durham for the first time that I felt I made a right choice. After a short drive of about 20 minutes, you're immersed in the natural beauty of the park. There are several hiking trails there and basically, just follow the signs and you can nail it!
Spending a morning with no internet and holding a trail map to figure out the right hiking direction is definitely a fun experience. It also provides a good opportunity to get to know more about your friends in a relaxing way. Of course, the views at the park are also amazing. If you are an outdoor person, this is the place you cannot miss.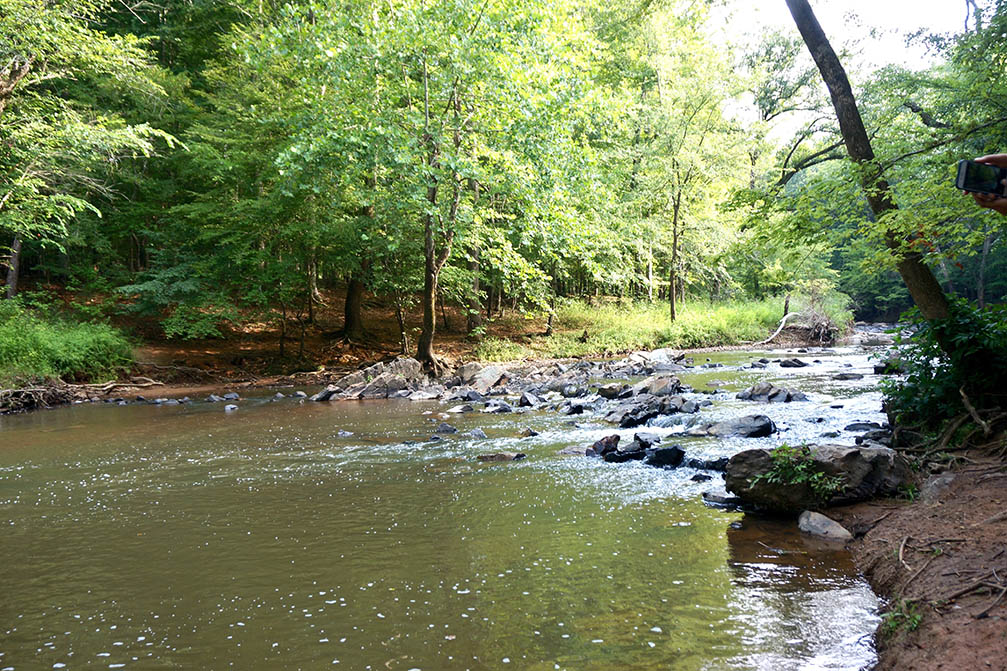 12:00 p.m. Brunch at Elmo's Diner
After getting some morning exercise outdoors, you might feel like a bit hungry. Yes, why not? And Durham is a great place for foodies to live—there are so many good restaurants from which to choose! Elmo's Diner is a good brunch place to try out. It's located on the Ninth Street about two miles away from Fuqua, and it's also on the free bus route.
Elmo's offers a variety of American breakfast and brunch options. French toast, blueberry pancakes, breakfast omelets, you name it. Also, remember to bring your friends there and you guys can share food together. When you see the menu, you'll realize that you want everything and it's hard to choose only one dish.
The Rest of the Day…
The Ninth Street area is a collection of many of my favorite spots. Try a new ice cream treat at Pincho Loco, enjoy the East Coast Burger at Burger Bach, or just have a night out with your friends at Juju. Having a relaxing time is the first priority for your deserved weekend time off.
Give yourself a one day vacation and recharge while exploring your surroundings in Durham. Try a new restaurant or a new place to hang out with your friends or just do something you won't have time to do during the weekdays. You should find yourself reenergized for the days ahead.