Category:

Community
Invaluable Life Lessons by a Third Culture Girl
When life becomes a bumpy ride, real friends are always by your side. Through good times and bad, mixing with people from different cultures was never a challenge for me.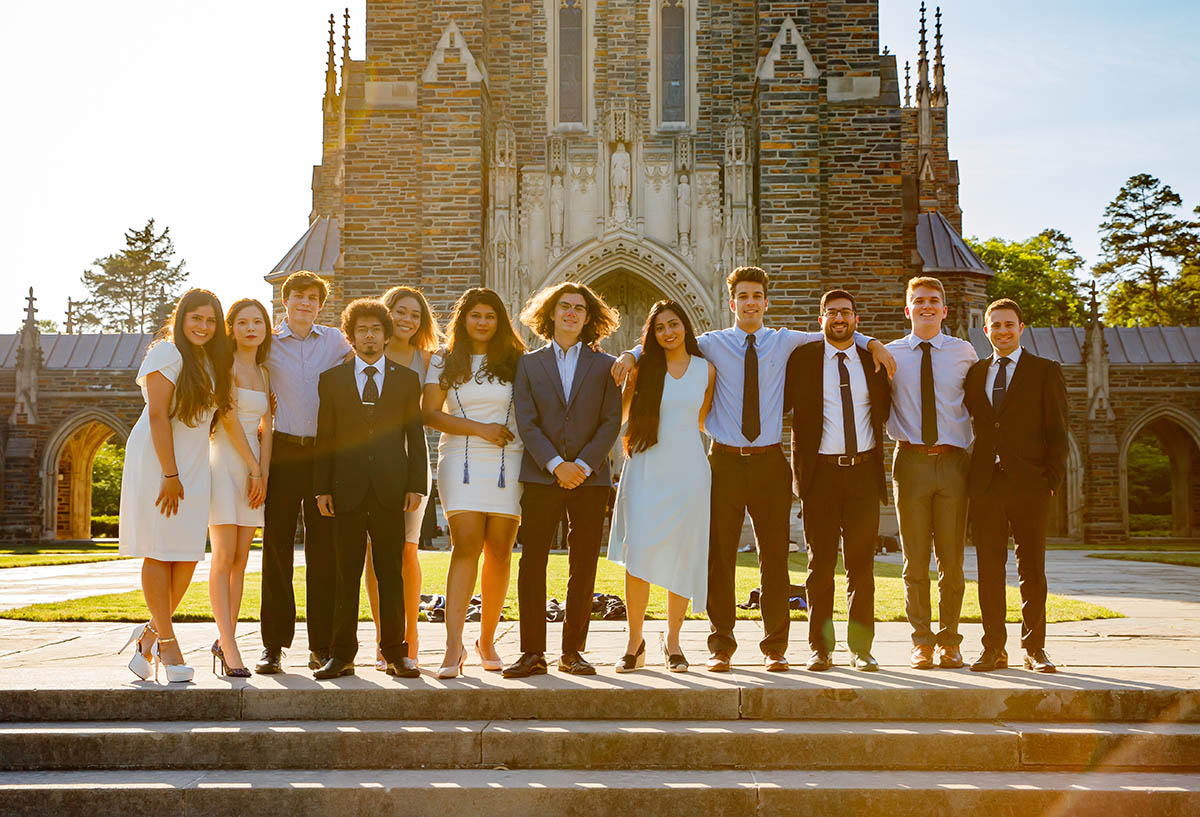 When life becomes a bumpy ride, real friends are always by your side.
I come from a family of travelers. When I was two years old, I went to Japan and lived there for six years. It was one of the most memorable moments of my life. My classmates were from all over the globe. Due to that experience, mixing with people from different cultures was never a challenge for me. I embraced it completely.
I believe I got the best of three worlds. Spirited Japan helped me in developing my emotional intelligence (EQ). Festive India helped me in developing my intellectual horsepower (IQ). The dynamic USA helped me in developing my decency quotient (DQ).
We've all been through testing journeys that have shaped our perspective and driven us forward. Likewise, I experienced something profound in Kobe, Japan, in 2004.
As the sun dipped below the horizon at five in the evening, I was cycling home after a cycling marathon with my classmates. When I reached home, I learned that my father had suffered a heart attack and was sent to the hospital. The world of an eight-year-old, carefree child with concerns no bigger than cartoons and homework had been shattered. At that time, I thought it was my responsibility to keep our family from falling apart. I was unwilling to give up and told everyone in my family that I had faith that my father would recover. My inspiring mother was at the hospital the entire time, so my amazing classmates made me and my brother stay at their places to not be all alone and depressed. They would console me, explain that my father will be alright soon and try everything to lift my mood.
My friends dropped my brother and me at the hospital every day to encourage him to eat, drink and walk. We used to sit next to his hospital bed and tell him that he will recover soon. I vividly remember those days when our roles had reversed. I used to stand a couple of meters away, waiting for my father to saunter towards me. After six intense months of supporting my father, we cried in joy when he fought his way to a full recovery.
From that day onwards, I learned three life lessons—health is wealth, a friend in need is a friend indeed, and I must cherish each moment because life never goes according to plan.
Moving to different places across Asia helped me in understanding different perspectives and broadened my horizons. During my many years working in NGOs and visiting villages, I was heartbroken to see people still didn't have access to energy, and due to this, they aren't able to pursue their goals. It also taught me how privileged I was and that my parents gave me more than I needed and deserved. So, we being the privileged ones, must help the people in need.
My family and I came back to India in 2004. I had bittersweet memories there. When I won few awards for my country and state in various sports, got excellent grades in college, achieved laurels in leadership positions in college and at work, I had my proud moments. There were some sad moments like bullying at school, and my mom suffering from septicemia, being on the verge of dying. My family, friends, and I did everything we could to keep my mother alive. After a few dreaded months, my mom championed her way to recovery. Again, I noticed one thing in common, I couldn't have managed anything without the support of my close ones.
For many years, I wanted to live the American dream just like I saw in the movies and complete my higher education there because of the world's highest number of international students. I wanted to experience a quality education (different from the places I've studied before), a gripping curriculum, a multicultural environment, and many opportunities. I chose Duke University's Fuqua School of Business because of the same reasons and wanted to complete my business degree to refine my leadership skills and learn from my cohort and world-class professors. I want to learn how to use the power of business to help others.
When I came to the U.S. one year back during the pandemic, I had a completely different experience from what I thought it to be. 2020 was a testament to the fact that the only constant thing in life is change, and we must adapt ourselves according to the changing environment. For many months, my classmates and I were going through a whirlwind of emotions: anxiety, stress, and sadness. We used to conduct Zoom calls every Sunday and called everyone who could join to know about one another and help each other during difficult times. I did hear about Team Fuqua, but I got to experience it the first time before coming on campus when all my classmates were helping each other selflessly. We worked together and went to the U.S. when everyone around us thought it was impossible.
After getting my visa, I suddenly decided it's a now or never situation, due to the country-wide lockdown almost getting initiated the next day in India. So, I booked a flight to the U.S. that would depart in a few hours, quickly dumped whatever I could inside my suitcase and boarded my flight. I reached Durham one day before my program was about to start. I could only survive because of my classmates and lifelong friends (go Team Fuqua!).
After joining Fuqua and coming to the U.S. for the first time, even though we were going through a pandemic, I have never learned so much in a short period. Meeting so many people from different backgrounds has shattered all the remaining glass ceilings inside my head. Moreover, it has helped me to keep an open mind and get rid of unconscious biases.
Every place came with its own personality, challenges and hardships, but also lifelong friends. It's these friends that helped me get through these difficult times and grow into an emotionally richer person. Keep your friends close and your family even closer.
I want to quote one of my favorite lines by John Geiger, "It's not where you are in life, it's who you have by your side that matters."