Category:

Careers
How Duke Helped Me Land a Job at Boston Consulting Group
If you are anything like me, you began your MBA not knowing what you wanted to get out of your educational experience. I was relatively happy with how my career was proceeding. I liked my job and wanted to use my MBA to move up within my company. Then I met my classmates
This blog was written by a Cross Continent MBA alumna prior to the program's merger with the Global Executive MBA program.
Finding Yourself
If you are anything like me, you began your MBA not knowing what you wanted to get out of your educational experience. I was relatively happy with how my career was proceeding. I liked my job and wanted to use my MBA to move up within my company.
Then I met my classmates, many of whom had the perfect "conversation starter jobs"—like pilots, doctors, entrepreneurs—the ones that everyone at the party is impressed with. But the job I wanted to talk about most was consulting—there was something about the travel, the people, and working with clients on some of their most important strategic challenges that seemed incredibly exciting. It was all the fun stuff I did during my MBA, but in real life.
Preparing and Applying
Once I started the Cross Continent MBA (CCMBA) program, it didn't take long before I set my sights on a consulting career. I bought all the recommended case books, signed up for Victor Cheng's (abundant) emails, and practiced casing with my classmates. I went through at least 10 iterations of my resume and cover letter with the patient help of both the Career Management Center and one of my (amazing) professors. It was a painstaking but necessary effort if I wanted a shot at a consulting job in Zurich, Switzerland, where I was living. Having Duke (a target recruiting school at the Big Three consulting firms) on my resume was definitely a plus, and of course it was internationally recognized, and I knew what I'd learned in class would come in handy during case interviews. However, each year these firms get hundreds of thousands of applicants, so landing an offer was far from a given.
After four months of preparation, I was ready to apply. A friend counted down as I mustered the courage to submit my application for a job at Boston Consulting Group (BCG) and then quickly sent out the others. I expected it would be a few weeks before hearing a response, but barely four days later, I got a call from BCG asking me to come in for an interview. A few more weeks went by and I got the same request from Bain. I had also applied to McKinsey, but that didn't work out for reasons related to my former employer, so I moved forward with BCG and Bain.
Interviewing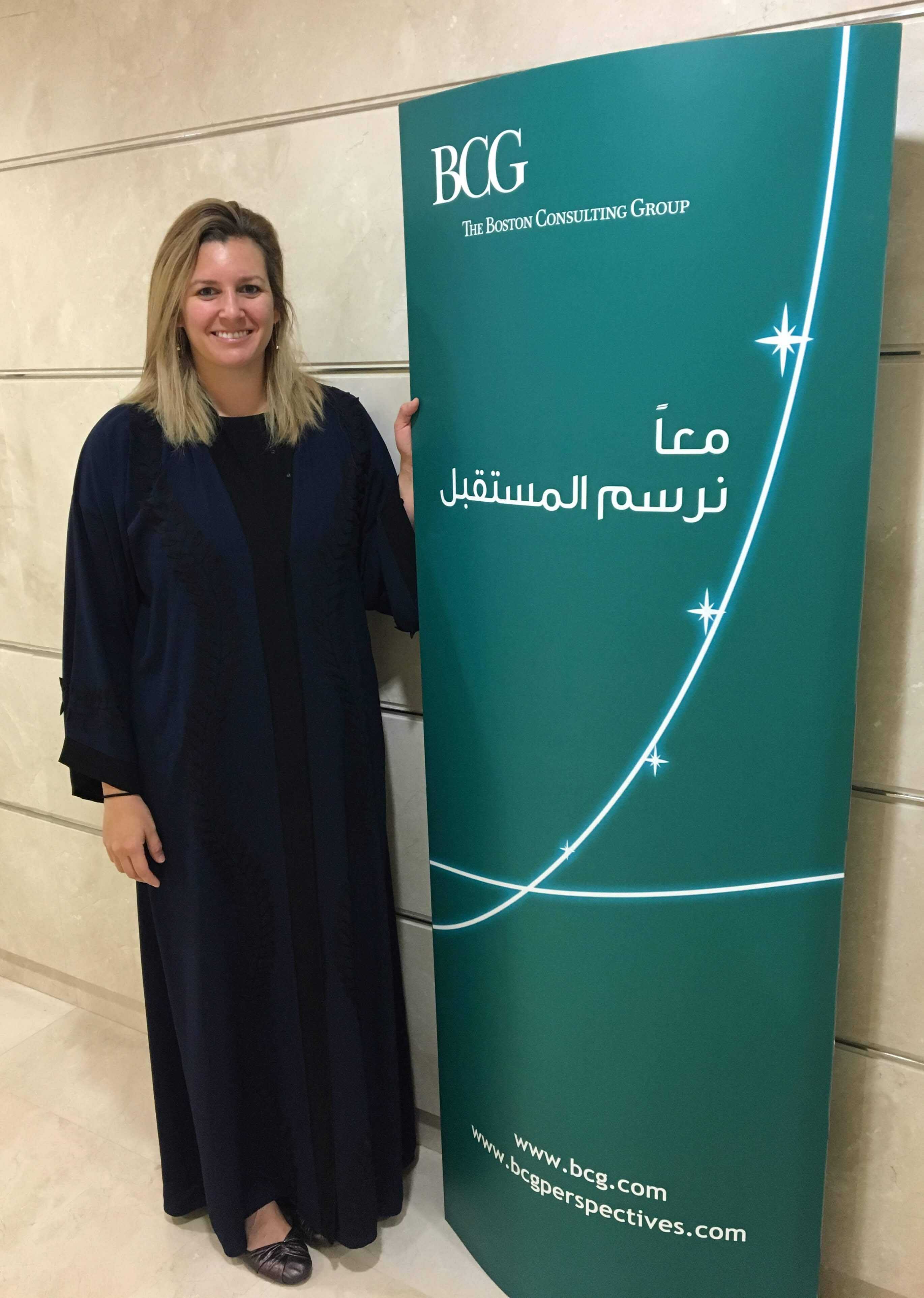 Thanks to my Duke network, I secured informational interviews at both firms which helped me to feel confident going into my first round. I received invitations from BCG and Bain for a second and final round. But I knew after my first interview at BCG that something felt right. I can't explain it—it was just a good 'fit.'
For my final interview, BCG had me come in previous to my last MBA residency in Durham. I'd decided that if I received an offer, I'd accept. Then I'd be able to focus solely on my electives and not worry about resume writing, interviewing, and casing.
The second round BCG interviews were tough. I met with two partners, a principle, and an HR manager. How did I perform under the pressure? Well, I had some embarrassing moments that included kicking my interviewer in the leg, but we simply laughed together and got on with business. This only confirmed my feelings for BCG.
When we wrapped up, I was asked to wait in the meeting room while they discussed my candidacy. I wiped my sweaty palms on my skirt and opened the window as I reflected on the day. Gauging how well you've done is nearly impossible. Some interviewers are hard on you, some are nice, but there is not always a clear link between an interviewer's demeanor and your performance.
After what felt like an eternity, the door opened. There stood the partner and HR manager smiling with a big BCG bag in hand. Was it a good sign or a giant chocolate bar and bottle of whiskey to drown out my sorrows? The partner asked how I thought it went. I nervously answered, "Well, really it's up to you to tell me." He held up the bag with a smile and said, "Congratulations!" Then we sat down and he explained how they made their decisions and the criteria they use to rate candidates. They look at how well they think you'd do with a client, your problem solving skills, your teamwork skills, and a range of other factors.
I was very anxious to accept their offer. I received emails from my three first-round interviewers congratulating me and offering to answer any questions. I also received a message from the partner who heads up my previous industry wanting to discuss my opportunities at BCG. But I knew I was making the right decision when I had a humorous email exchange with the interviewer I had embarrassingly kicked. He sent me a picture of the hockey goalie shin guards that he told me he now wears to protect himself from the aggressions he may suffer from future interviewers.
After working so hard to prepare for this moment, finally signing my contract was an unbelievable feeling. Giving up nights out during residencies to work on my interviewing skills, spending weekends on PrepLounge practicing cases, and dedicating evenings after work to preparing my resume and cover letter was all worth it to land my dream consulting job at Boston BCG.
As you go through the stringent application and interviewing phase, just remember: where there is a will, there is a way. If you're a CCMBA student then you've made it through all-nighters and 24-hour exams—you have the intelligence and ambition required, all you need now is the will to push through and a reliable supply of caffeine.
Read Cora's next blog to learn about her experience during the first couple of months on the job, and watch the video below to hear her and classmates talk about the CCMBA program.