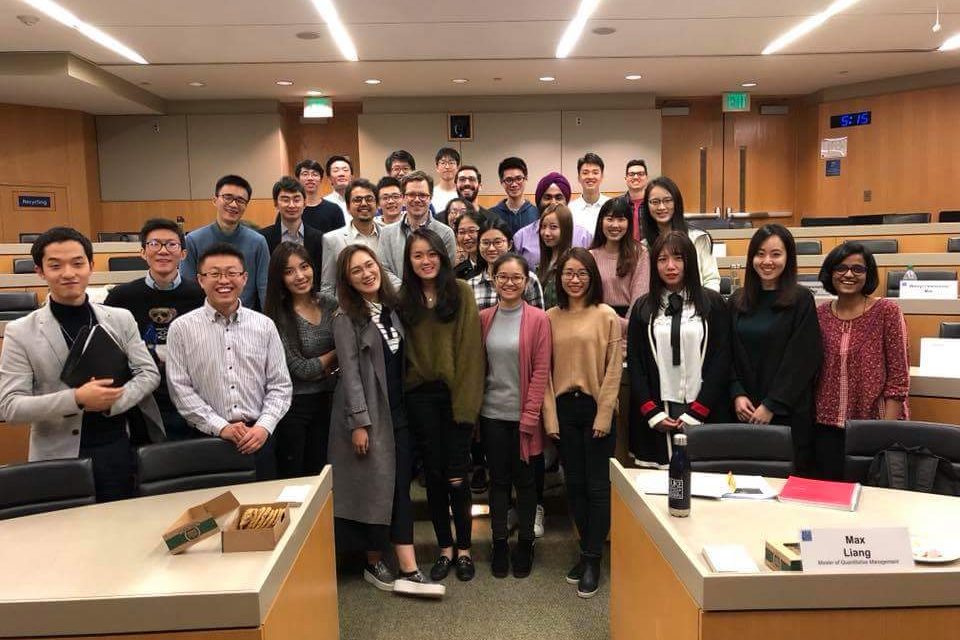 When I was considering graduate school, I was looking at both finance and data analytics programs. When I found Fuqua's MQM program and realized I could get a great data analytics education while specializing in finance, I knew I'd found the degree for me.
Although I entered Fuqua with little finance background, I'd studied business in undergrad and had been exposed to various sides of business through several years of working in human resources. This exposure kindled my interest in delving into the technical aspects of finance.
The finance industry has been using data analysis for a long time via statistics, so I knew the field would be a great place to apply a data analytics education. I've now begun my finance career in New York City at MarketAxess, an electronic bond trading platform.
At MarketAxess, I'm part of the research team, which relies heavily on data analytics to carry out its work. Using R and SQL, I write code to pull data and manipulate it into easily digestible, impactful reports for clients. Our clients, which include big banks and institutional investors, are then able to see how they're trading, what's going well, and what needs improvement. Our team works with thousands of trades per day involving billions of dollars in transaction volume, so it's important to use data analytics to automate these reports as much as possible.
I knew a little SQL before starting the MQM program, but our Data Infrastructure course truly made us SQL experts. I think I underestimated how much I'd actually use SQL, but I use it on a daily basis at work. I feel fortunate that we were able to work with actual big data sets in our coursework that modeled the size and complexity of the queries I'm expected to run now.
Our Data Science for Business class was also helpful because that's where I learned R. But it wasn't only technical skill I picked up—the track-specific coursework, such as Fixed Income Securities, equipped me with the finance knowledge that is crucial for my job.
I'm glad I found a degree that combined both my interests and gave me hands-on experience so that I was able to feel confident in my job from the beginning. My Fuqua experience was truly transformative—I came in with a passion for and commitment to learning about finance, and now I use data analytics to support the trading in one of the largest financial markets in the world.