Category:

Community
A Cultural Celebration Helped Me Create My "Home Away from Home"
The India and Pakistan Independence Day celebration event enabled me to meet the individuals who are presently my closest friends in the MQM program.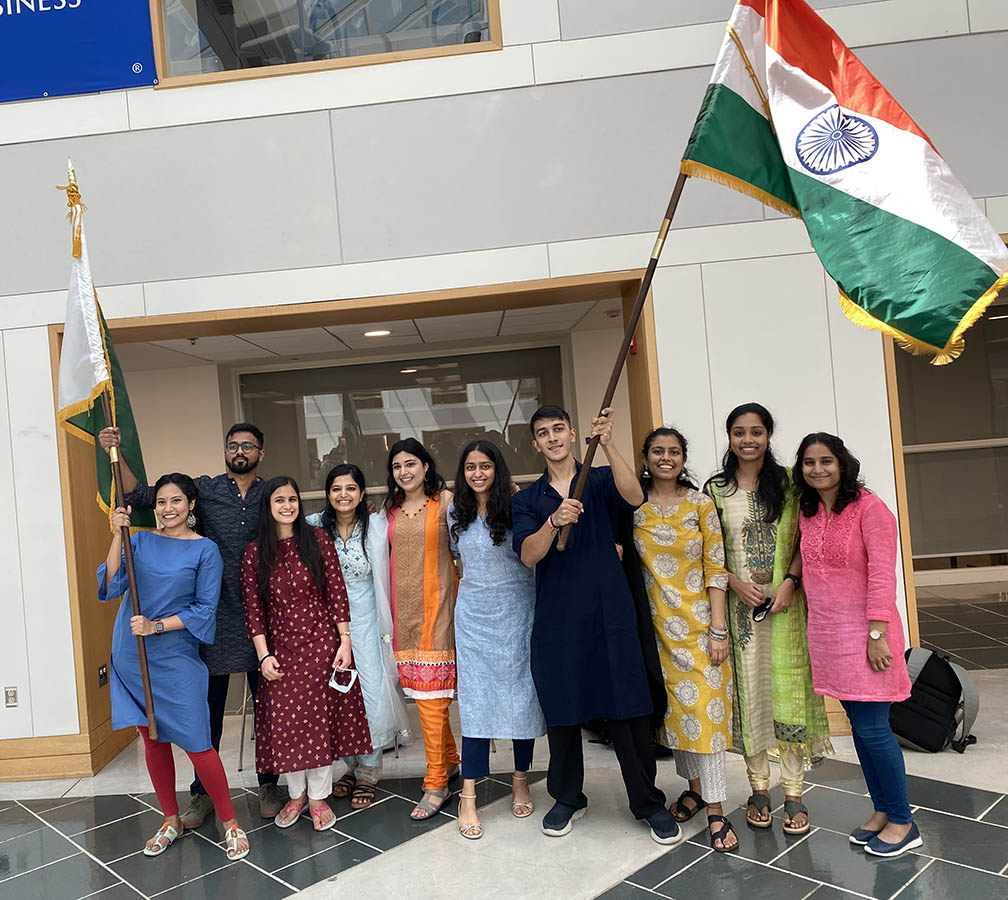 Since reading in an article, I have embraced the belief that learning cannot be simply equated with a degree or a job. To ensure success in one's life, one must engage beyond the boundaries of a classroom. Soon after my admissions interview, I started exploring the Fuqua blogs, to learn more about the activities that entail the Master of Quantitative Management (MQM) program experience. As soon as I read about the India and Pakistan Independence Day celebration, I knew I wanted to be a part of it.
In March of 2019, I received my acceptance letter from Fuqua, and I immediately decided to spend the next year of my life in Durham, North Carolina in the MQM program.
The pandemic, on the other hand, had its own plan. We learned that our program would begin later that year, in September. "No Independence Day Celebration," – this is what I thought as soon as I heard this news.
Not that I wasn't upset about other things, but this was something I was looking forward to, as it would be the first event to kick off our Fuqua adventures while celebrating the cultures of these two countries, as well as a chance to connect with my classmates.
However, because the world was struggling with the virus, I realized I would have to defer my admission. Fast forward to July of 2021, when I finally arrived in Durham after a string of visa and flight delays. I was both excited and nervous. I was terrified of leaving my stable career and life in India to travel to a place I had never visited before, where I knew no one.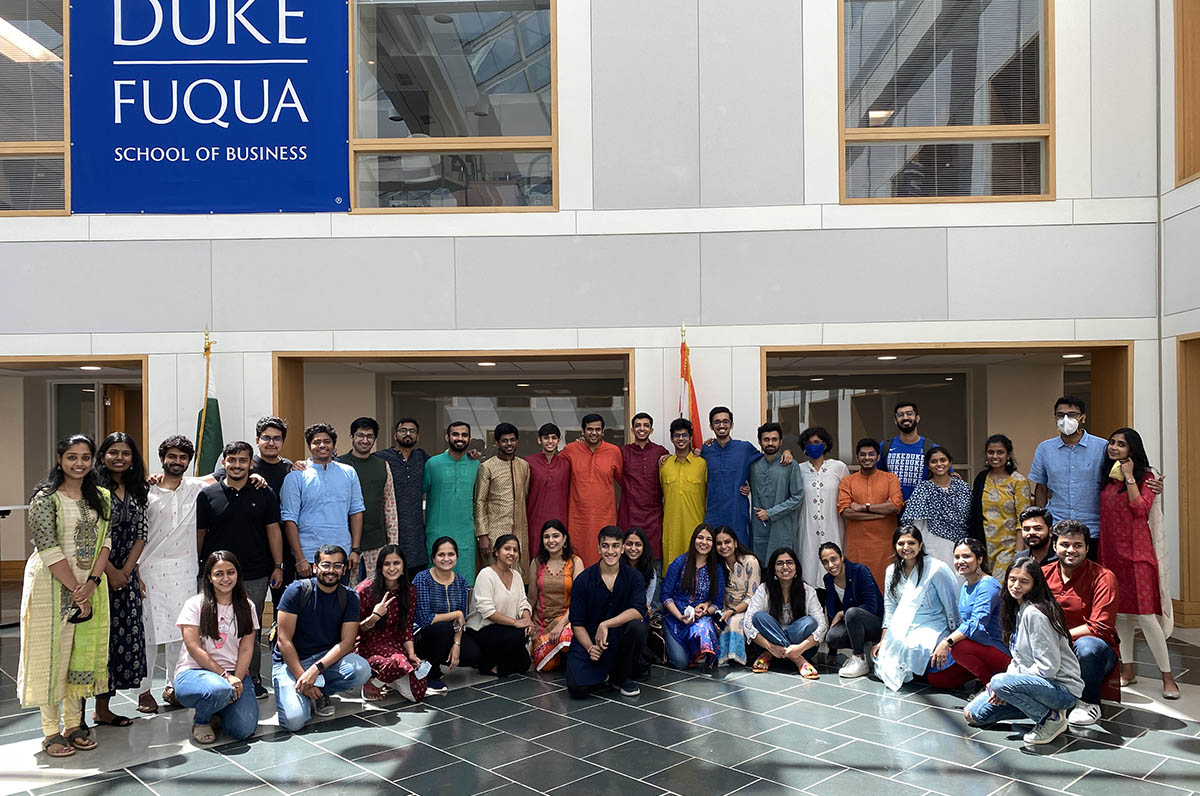 Despite the fact that I had no idea what to anticipate when I arrived, I was delightfully surprised.
My summer semester was spent settling into a new life, concentrating on academics and making new companions. Just one month into the MQM program, I took the initiative to organize a celebration of India and Pakistan's Independence Day at Fuqua through a flash mob.
Given the lingering presence of COVID and the fact that end-of-term examinations were just a week away, bringing people together and preparing for the event was a struggle.
What impressed me the most was how folks I had only met a few days earlier stepped in to support. We spent an entire weekend together choosing songs, practicing choreography, and editing tracks.
These tiny moments reminded me of how the Team Fuqua spirit binds us together and makes us inherently committed to support one another. As we danced to Indian and Pakistani musical numbers and ate local snacks from our respective nations, the event provided a nice respite from our grueling class schedule.
During the performance, I recall how the Fox Center echoed with the crowd cheering for us, as we waved our flags. We had the opportunity to share our patriotic zeal with students from all over the world, thousands of miles away from home.
It was far from simple to adjust to life in Durham. However, this event enabled me to meet the individuals who are presently my closest friends in the MQM program and helping me curate my, "Home away from home."