Sitting in Operations Management class during Term 3 of my Weekend Executive MBA program at Duke, it became apparent to me that many of my classmates had never seen an actual manufacturing plant in person.
I realized that I had taken my experiences for granted, having worked more than 10 years in various manufacturing roles for a specialty chemical company, Solvay. I spoke to our operations professor, Fernando Bernstein, and we agreed it would be a great opportunity for some of my classmates to visit the plant where I work in Spartanburg, SC. After that discussion, I knew I had to make the trip happen and bring these operations concepts to life for my cohort.
Touring Solvay
After several months of planning, 13 of my classmates and Professor Bernstein arrived at Solvay. First on the agenda, the plant management staff gave a presentation that summarized the Solvay business and provided an overview of the plant. After the presentation, we split into groups to have an in-depth tour of the plant to see performance management, quality control, cycle-time improvements, and inventory control concepts in action. My classmates asked some great questions, which actually sparked some improvement ideas for the plant. In addition to leaving with some Solvay giveaways, our visitors left with a good basic understanding of how a chemical manufacturing plant operates.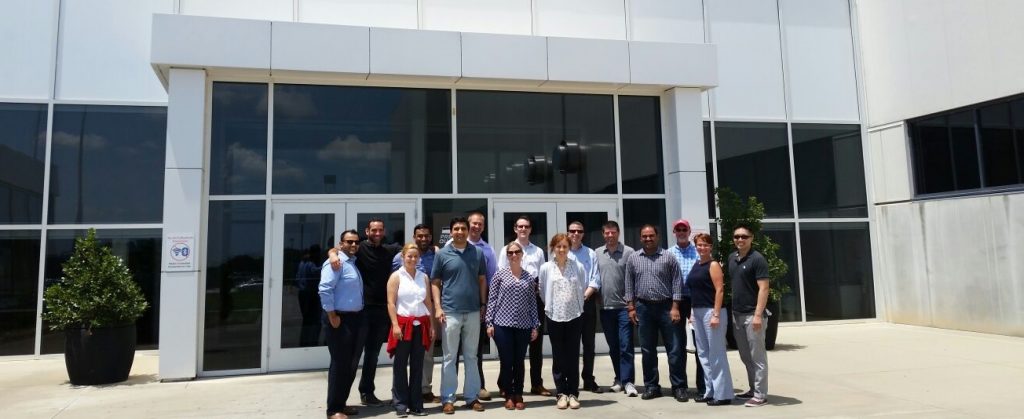 Touring BMW
After the Solvay plant tour, we headed just a few miles down Interstate 85 South to the BMW manufacturing plant to see an assembly operation in action. The plant in Spartanburg is BMW's largest in the world producing all of the X3, X4, X5, and X6 models. We saw live concepts learned in class including examples Lean Manufacturing, which strives to eliminate waste in manufacturing processes derived from the Toyota Production System (TPS).
The opportunity to visit both of these manufacturing plants with Professor Bernstein was a tremendous experience and one that we won't forget. The tours were a great example of the Fuqua culture of students taking initiative and creating opportunities to learn through new experiences and each other's diverse backgrounds.