Category:

Leadership
The Principles of Team Fuqua
These values are important because they represent the thread that connects all members of the Team Fuqua community together, whether they are current students, alumni, faculty or administrators.
As Associate Dean for the Duke MBA Daytime program, it's one of my great privileges to work with student leaders on initiatives in our culture and community, which we call Team Fuqua. Our MBA Association recently completed a common definition of what it means to be a member of Team Fuqua at its best means, expressed as a set of "paired principles." These values are important because they represent the thread that connects all members of the Team Fuqua community together, whether they are current students, alumni, faculty or administrators.
The paired principles provide a cultural standard for members of our community, but they also provide a framework for student leadership development activity during the program experience. In fact, at the end of each term students are nominated by their peers for recognition in each area and we celebrate their contribution to our community.
Below are some stories from Team Fuqua which illustrate the values we believe in. I hope you will enjoy reading what our students wrote about their classmates.
Authentic Engagement
We care and we do. We make a difference to Team Fuqua by being ourselves and engaging in the things we are passionate about.
Julie Ryan, Class of 2015

Throughout the year, Julie has been an active, invested leader not only in Section 3, but throughout the Fuqua community. She has been a tireless advocate for campus sustainability, and was ceaselessly energetic and enthusiastic in her work on the Sustainable Business and Social Impact (SBSI) conference. I can't think of anyone else who has contributed more of herself to creating an even better Team Fuqua community than Julie.  Also, almost from the minute she stepped onto campus, Julie has been an integral part of creating a welcoming, loyal community for her fellow first-year students. During Global Institute, as soon as she found out a section-mate's wife was expecting twins, she organized a section-wide gift of a signed copy of 'The Giving Tree', a generous gift card, and a photo of the section to welcome our classmate's family to the USA!
Supportive Ambition
We support each other to achieve great things, because your success is my success. The success of each individual member of Team Fuqua makes the whole of Team Fuqua better.
Christine McEnery, Class of 2015

Christine is a numbers genius, and she uses her talents to help other Fuquans succeed. During core finance courses, Christine independently organized and led a review session for her fellow section-mates. She also consistently comes to meetings prepared and ready to teach confusing concepts. The level of time and effort that she commits towards helping her fellow classmates academically is a wonderful example of supportive ambition.  In addition to the academic support she provides, Christine is also fiercely loyal and supportive of those around her. When one of her close friends was facing personal challenges, Christine was there with emotional support, quality time, transportation when needed, and meals. She truly lives supportive ambition in her day-to-day life.
Collective Diversity
We embrace all of our classmates because our individuality is better and stronger together.
Justin Bedi, Class of 2016

Prior to starting the Daytime MBA program in the fall of 2014, Justin performed hundreds of one-on-one bedside magic routines for seriously ill children in Chicago-area hospitals to aid them in their healing processes. Justin has demonstrated collective diversity by volunteering his time and using his talents to connect with a variety of people outside of traditional circles who need support. Ultimately, his efforts uplifted the spirits of hundreds of children and their families, and Justin won the prestigious Jefferson Award for public service for his impact.
Impactful Stewardship
We are leaders who focus on solutions to improve our communities both now and in the future. We aren't satisfied with just maintaining the status quo.
Kirk Soule, Class of 2015

If there's a rockstar in Fuqua than it's got to be Kirk! A great human being, a truly international person, and an amazing soccer player, he has earned the respect and admiration of his peers at Fuqua not only because of his humble and friendly demeanor but also because of his never-ending willingness to extend a helping hand. On many occasions you can see him assisting classmates with their job applications, or teammates with the deliverable. This guys is everywhere, helping out many in his own way. He doesn't shy away from assisting no matter what the situation. At times, he has given up things he'd have loved to do or has taken a hit on his grade because a struggling classmate needed his time and help. And many will attest to that. Not a surprise that he is a Center on Leadership and Ethics (COLE) Fellow and worked with LEADership Education and Development (LEAD). Moreover, if we're ever to combine the essence of all fellowships into one, then Kirk would probably be an impeccable fit for that as well. I'd say a perfect Fuqua Fellow! Proud of you buddy.
Katy Grissom, Class of 2015
Katy is the epitome of impactful stewardship. She consistently goes above and beyond, doing everything in her power to support the Fuqua and Duke community. Upon arriving at school Katy immediately engaged in a multitude of ways and committed to bring 110 percent to each and every role she took on. Katy has demonstrated a desire and ability to make Fuqua a better place and challenge the status quo through her leadership on the Media, Entertainment and Sports Club, Campout Committee, MBA Association, Section Cabinet, and LEAD team, to name just a few of her critical roles! In each of these positions she brings incredible passion and enthusiasm as well driving the strategic direction of many new and improved initiatives while inspiring her peers to step up to the plate with her. Katy continues to do things to make Fuqua a better place and gives unconditionally to our community, making an important and meaningful impact each and every day!
Kevin Brilliant & Herman Bulls, Class of 2015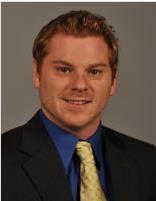 In February 2014, Kevin and Herman spearheaded the Fuqua Initiative for Veteran Employment, better known as 'F.I.V.E STAR Transitions,' a program that provides transition coaching to veterans who are preparing to enter the civilian workforce.  Through this program, Kevin, Herman, and all of the F.I.V.E. STAR Transitions cabinet members and volunteers are not only making a deep impact by giving back to the military community, but also to the Fuqua community by providing leadership/coaching opportunities to Fuquans and showcasing the power of the Fuqua brand throughout North Carolina. The organization has formed new partnerships with three military bases, and the third iteration of programming took place in August when it hosted a transitions symposium at Fuqua.
Loyal Community
We are a family who looks out for each other. Team Fuqua has got your back when you need it the most.
Kate Luce, Class of 2015

Kate demonstrated loyalty to the Fuqua community by initiating a meal delivery service for a member of Section 5 and his wife to support them now that a new baby has joined their family.  This was not only a thoughtful and kind gesture, but it also created opportunities for the section and the rest of Team Fuqua to bond together.  For example, several Consequential Leadership (C-LEAD) teams in Section 5 signed up to create meals together and deliver them to the family as teams.  Additionally, Kate always has a fantastic attitude, consistently demonstrates inclusiveness, and is a trusted friend and mentor to many others at Fuqua, especially members of Section 5.
Uncompromising Integrity
We internalize and live the honor code in the classroom. We conduct ourselves with integrity within Fuqua, the Duke community and in our lives.
Bering Tsang, Class of 2015

Bering is unlike anyone I've ever met in that his moral compass and set of values that are so deeply ingrained in everything that he does.  Those well-ingrained principles point Bering towards being a helper, one who looks out for struggling classmates and seeks out injustices in and out of the classroom. Bering has shown his ability to have difficult conversations even when it challenged the status quo. Bering is known amongst our section and beyond to be this way, and it makes him one of the most trustworthy people I know at Fuqua. What I believe makes Bering worthy of this award is that he not only clings tightly to these principles for his own guidance, but he openly promotes acting in an honorable fashion and, in the process, influences others to act as such.  This makes the broader Team Fuqua atmosphere a better and more trusting place, and therefore allows for a richer and more valuable business school experience.
Read more about how and why these principles were defined here.