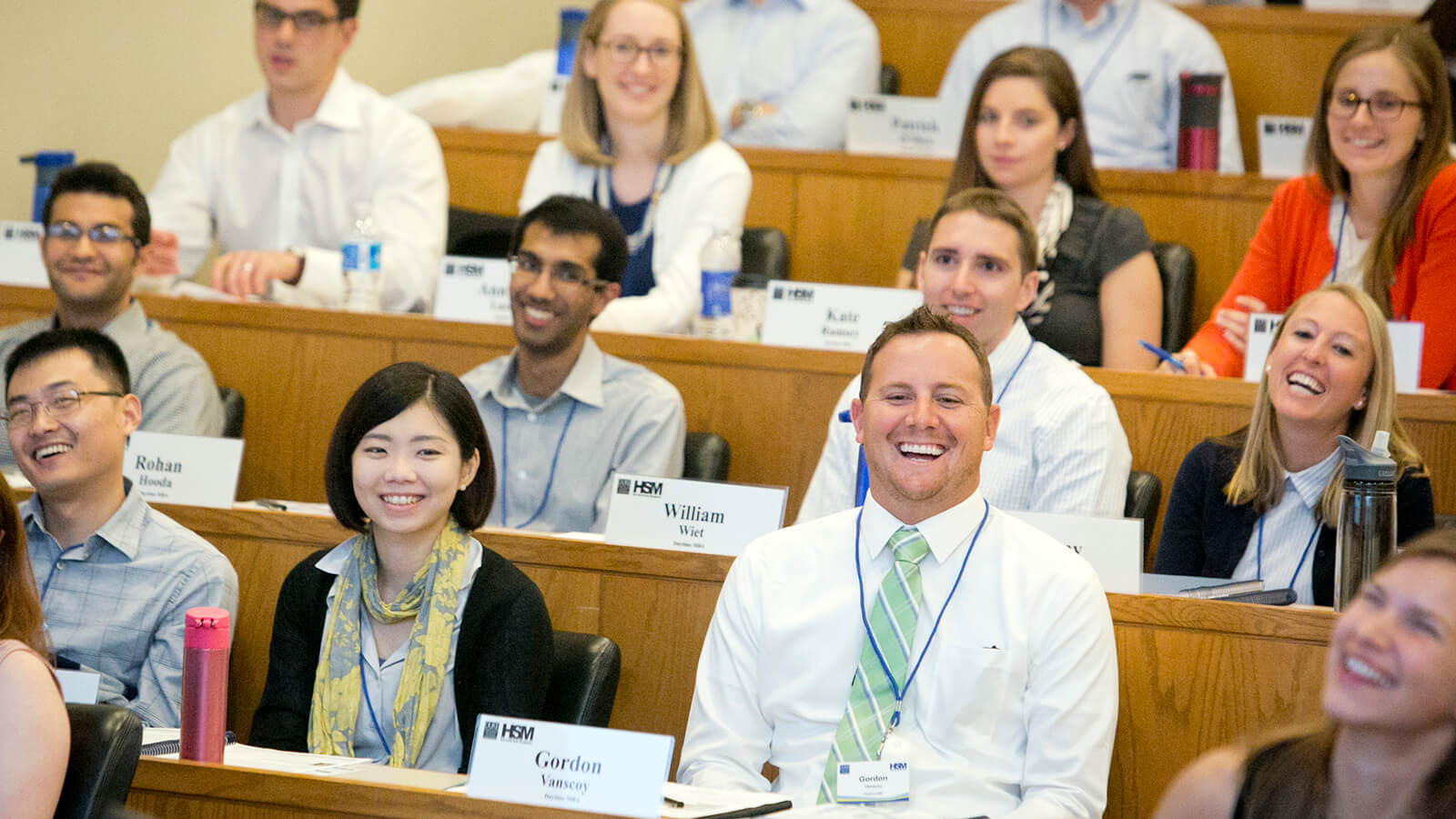 Growing up I always wanted to be a doctor. So, following this passion and an interest in helping my community, I went to college to study pre-med. However, the more pre-med classes I took, the more disillusioned I became (never take Organic Chemistry as a freshman).
Instead, I began focusing on economics. One particular class that focused on health care economics opened my eyes to a completely new side of health care: hospital administration.
The Long Game
With this fresh career goal, I began steering towards corporate finance to develop my data analytics skills, as well as to gain experience in a regulated environment. Both of these would be key to helping me succeed once in hospital administration.
After landing a position as a quantitative financial analyst with Bank of America, I outlined a plan to apply to business school three years later to transition into my desired long-term field. I considered a Master's in Hospital Administration (MHA), but an MBA has a greater scope of learning with the flexibility to pivot industries if I ended up not liking what I assumed to be my dream industry (thankfully this didn't end up being the case!).
Lack of a Health Care Background—No Problem!
When looking at schools, I wanted a program that had a strong health care concentration. After evaluating various programs, Duke stood out for two major reasons:
Continuous learning of the industry
As someone who had no background in health care, I wanted to get thrown in head first. I wanted to start my learning immediately and to continue learning throughout the year. Fuqua provided both of those opportunities through the Health Sector Management (HSM) Bootcamp and bi-weekly seminars.
Fuqua's great learning opportunities helped me solidify a strong base understanding of the health care industry. The next piece that I would need to transition successfully from banking to health care would be hands on experience within the industry. There are multiple opportunities to do this in the first year of your MBA:
Because of these key reasons, as well as the incredible family-like culture at Fuqua, it was an easy choice to apply during the early decision round, and fortunately enough I got in! Once here I became immersed in the HSM program curriculum and continued to develop my healthcare knowledge through the experiential projects.
My classmates were great at encouraging me. They even helped me broaden my health care knowledge by having me explain a health care article to one of them each day. Although sometimes it could be time-consuming, it was great that they made time for me.
The Power of the Alumni Network
Also, I discovered the power that is the Duke alumni network. Unknown to me before coming to Fuqua, the HSM program was a merger of Fuqua and the Duke MHA program. The alumni of this MHA program now represent some incredible health care leaders throughout the nation.
Through a combination of engaging academics, experiential projects, and the Duke and Fuqua network, I successfully transitioned with an internship at New York-Presbyterian (#6 ranked U.S. hospital) in their hospital administration internship program.
I am incredibly grateful for all of the opportunities Fuqua provided, for my classmates who helped me learn and pushed me, and for all of the incredible alumni who helped mentor me throughout the year, and continue to do so now. I can't imagine having such a successful transition into healthcare if I had gone anywhere else.