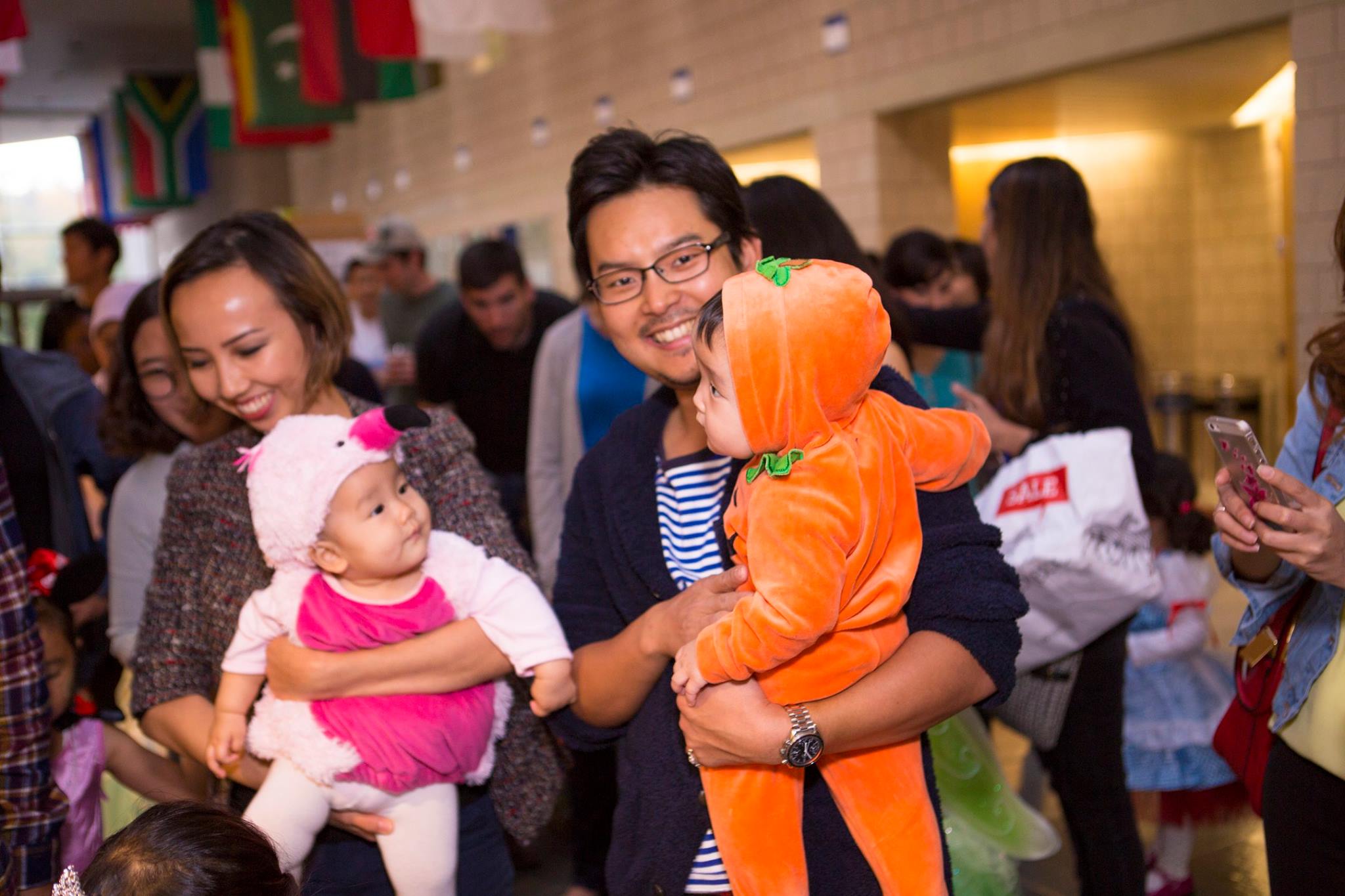 Our family first arrived in Durham in July 2015 for the start of my husband's MBA. I was sitting in a hotel room with our 3-month-old baby and realized that we had no car and no friends. The only people in the U.S. I could connect with were strangers on Fuqua student Facebook groups.
I wrote a post on the Fuqua Partners' page asking if anyone could give us a ride to the mall. Within 10 minutes, I got a reply from an incoming student. Not only did his family let us use their second car, but they also invited us to meet for lunch following the trip to the store. That was when I realized what 'Fuqua Family' meant and how great it was to become a member of such a caring student community. But that was just the beginning!
I met my Fuqua Family at large during the orientation week for partners. Before coming to Durham, I did not know that there was one offered for partners in addition to the program orientation students go through. Orientation was amazing! Second-year partners did their best to tell, show, and make us feel that we are not alone, and that there are friends here we could share great memories with. The entire following month we had tours around campus, Durham, attended various social events from 'Paint and Wine' to popular games like football and basketball.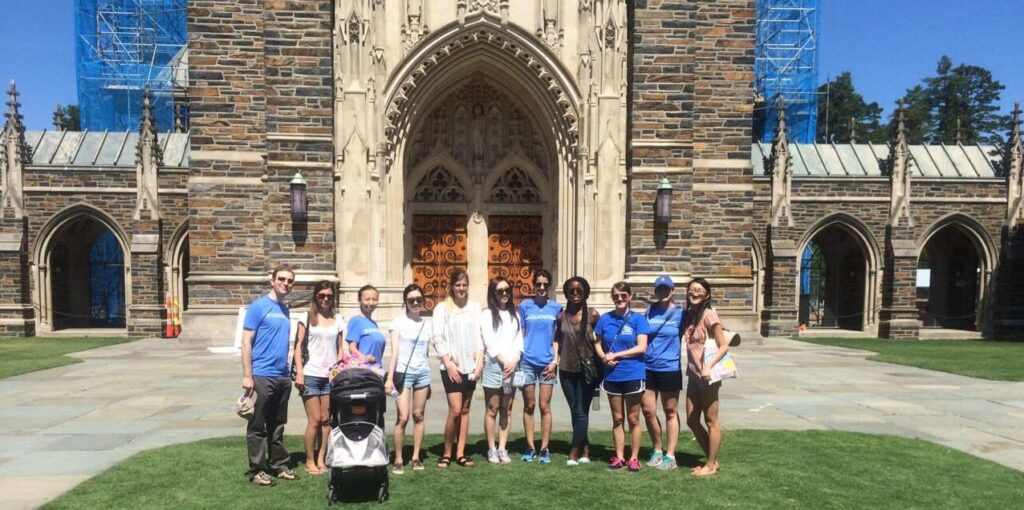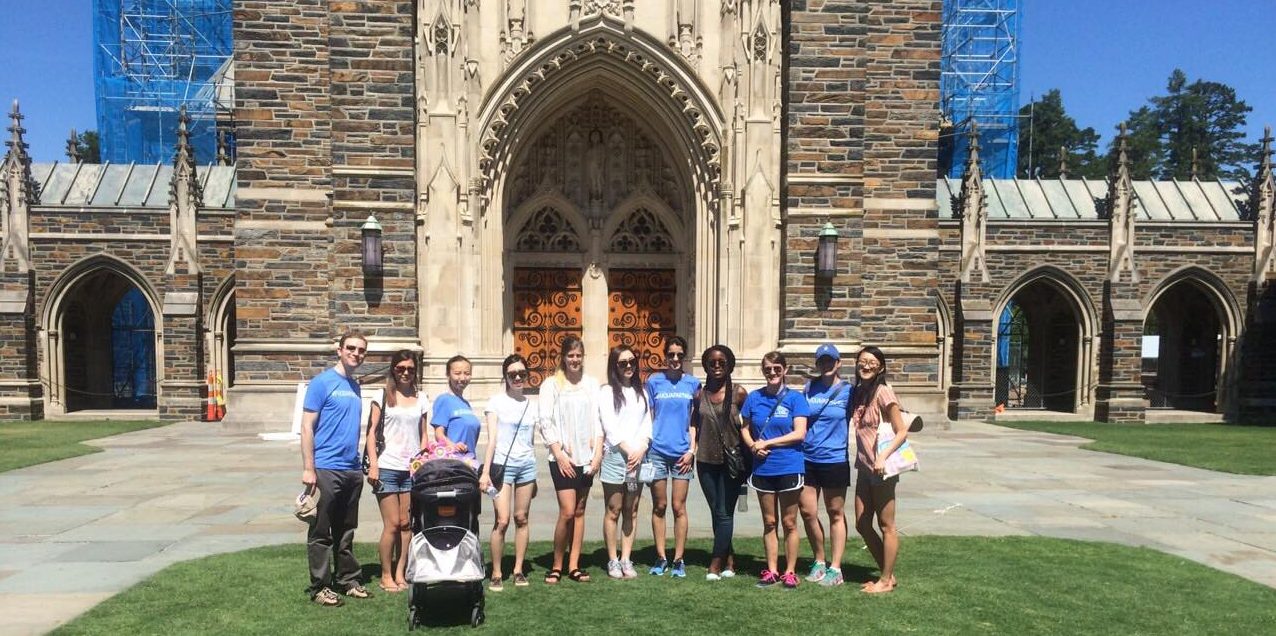 Once we became friends during orientation, we continued exploring the local area and culture together. Before coming to the United States I was so worried that I would have to stay home alone with my daughter, without friends, and have nothing to do. That has not been the case! Sometimes my busy student would come home and we were not there: we had our own busy schedule. That's why they say that partners experience "All the Fuqua fun minus homework." That is so true!
Fuqua offers great activities for partners with and without kids. Shortly after arriving in Durham, I started going to playdates organized by Fuqua Families. We met every week in different playgrounds around Durham. This was another great opportunity to socialize with other moms, dads, and caregivers while the children played. If someone asked my daughter what she has liked the most about Fuqua, I guess that she would say: "collecting candy during Halloween and meeting Santa Claus on Christmas."
Yes, Fuqua Families does provide such fun for our little ones! On Halloween during Fuqua Friday in the main hall of the building, volunteers in costumes give kids candy and other sweets. It was so much fun last year. My daughter was a pink flamingo. And during Christmas, Fuqua Families invited Santa Claus to give candy to kids next to the Christmas tree, where everyone took pictures.
Besides these two main events, we had a Spring Festival for Fuqua Families with games, prizes and music, Strawberry picking in the spring, pumpkin picking in the fall, and many playdates at museums and parks around the year. So, when the time came to decide what role I would like to have in the Fuqua Partners Cabinet I knew that co-chairing Fuqua Families was where I belonged. Motivating people to come to playdates and enjoy times out with friends, rather than sitting at home has been a rewarding experience.
These initiatives and activities are only a part of what Fuqua Families does so that both students and partners feel at home, cared, and supported. The greater Duke community beyond Fuqua offers even more, and as each new class of Fuqua Partners is welcomed to Durham, we also welcome their new ideas for the group.