Category:

Clubs
Latin American Student Association Provides Valuable Support
Coming from Brazil, I quickly learned that the cultural difference between my home country and the U.S. is greater than I had ever realized. Having support from fellow Latin American students has helped me make the best of my experience
An MBA is a once in a lifetime opportunity to put yourself out of your comfort zone, especially if you are an international student. Coming from Brazil, I quickly learned that the cultural difference between my home country and the U.S. is greater than I had ever realized. That's why having support from fellow Latin American students has helped me make the best of my experience.
The Latin American Student Association (LASA) is one of the largest clubs at Fuqua, and it promotes both professional and social events, facilitating a network comprised of its members that include people passionate about our region. Here are four areas where LASA delivers value during the MBA journey.
Admissions
LASA plays an important role in the application process. The club partners with Fuqua's admissions team to promote local events in Latin America, connecting prospective students to alumni and current students so that they can learn more about our school. LASA also helps newly-admitted students to 'land' in Durham, promoting sessions that share information on housing, health care, and daily life in North Carolina prior to the beginning of classes. As a country representative, I'm responsible for connecting with prospective and admitted students from Brazil to answer their questions about Fuqua. If you're a prospective student, you can contact admissions and ask to be connected with a student from your home country.
Professional Life
Recruiting in the U.S. can be strikingly different from recruiting in Latin America in general. The LASA Career Cabinet strives to bridge this gap by promoting workshop sessions, resume and cover letter reviews, company webinars, and a career conference. The club also offers the LASA Career Fellow program, which consists of matching a first-year student to a second-year with similar professional interests. For me, the program was a major source of help because it provided me important insights on how to recruit in the U.S. Different from the Fuqua Career Management Center's career fellows, LASA career fellows specifically bring the perspective of someone who has successfully navigated and comprehended the differences in the recruiting processes in U.S.-based and Latin American companies.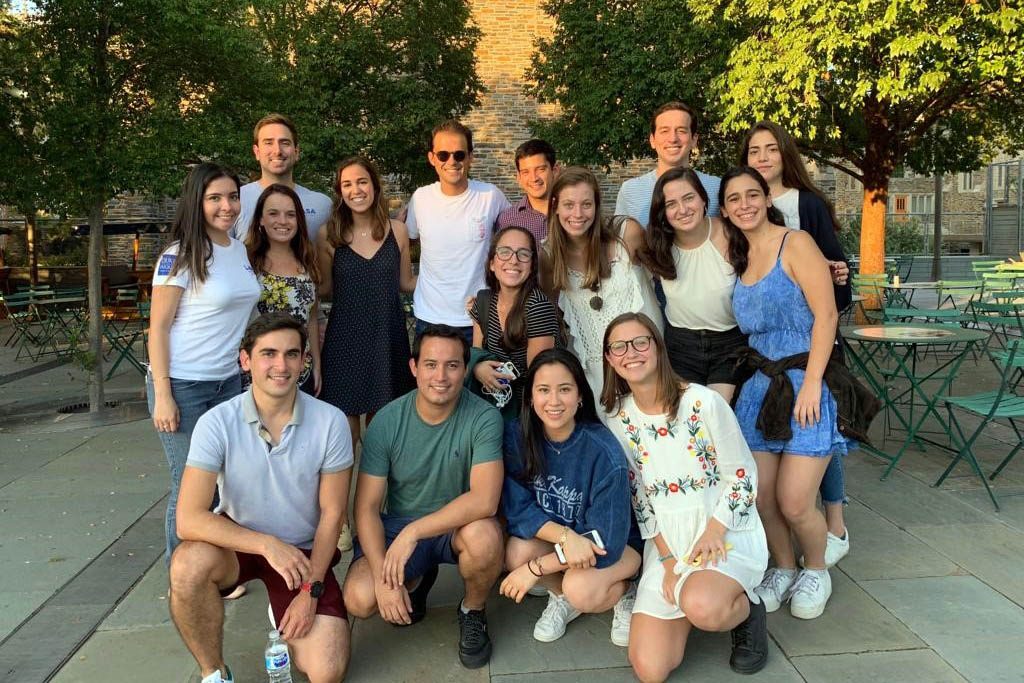 External Relations
LASA's External Relations Cabinet is responsible for helping students to build relationships with Latin American alumni and companies, expanding recruiting opportunities for the LASA community. They also organized the first LASA conference about entrepreneurship in Latin America where I enjoyed hearing from amazing leaders such as Martin Rastellino (founder of Despegar) and Woods Staton (CEO of Arcos Dorados).
Social Life
LASA is known for its amazing social events—from barbecues to Carnival to Día de Los Muertos. The parties are great opportunities to take a well-deserved break from academic life and a chance to share our culture with other students while getting to know more people. At LASA social events, I have met amazing people from all over the world, including a Chilean partner of a student, who is now one of my best friends in Durham, and an Indian who loves to practice his Spanish. Speaking of partners, many Latin students come to Durham with their families who engage in events promoted by the LASA Partners Cabinet.