Category:

Community
My 10 Most Memorable Experiences at Fuqua
When I was a prospective student, I remember reading marketing materials about Fuqua. Now that I have graduated, I have seen how the elements of that content have been brought to life.
When I was a prospective student, I remember reading marketing materials about Fuqua. Now that I have graduated, I have seen how the elements of that content have been brought to life. I can't help but feel incredibly grateful for everything the community helped me achieve. Looking back, here are the 10 most memorable experiences I had at Fuqua.
1. Extracurricular Creative Outlets
The closest I'll ever get to being on the "Iron Chef America" TV show is Fuqua's own Iron Chef annual cooking competition. My friends and I spent hours creating a menu, cooking, and serving our judges. It was a hectic day, but seeing the happy faces of the judges when they were eating our food made it all worth it!
2. Creating Experiences for the Whole Community
Incredible speakers come to Fuqua every year. As a cabinet member of Fuqua's Media, Entertainment, and Sports club, I organized and planned our guest speaker visits. We were lucky enough to host private equity investor and NBA basketball legend David Robinson, and I led the Q&A. Working with my classmates and professors to create an informative and fun event for the community was incredibly rewarding.
3. Accountability and Persistence
Improving my fitness was one of my main non-academic goals. I used to cycle, but that fell off when I was working. At Fuqua, a couple of classmates rode with me every weekend, and over time my endurance improved. One brisk winter day, we biked 40 miles—a feat I hadn't achieved in more than five years. It wouldn't have been possible without the Fuqua community, and I thank my friends for holding me accountable to my goals every weekend. I now have my sights set on a 100-mile ride!
4. Experiential Learning
Through Fuqua's experiential learning opportunities, students can earn course credit by taking on real-life consulting projects. My team and I worked with the Chicago Bulls of the NBA to create a playbook to help streamline certain business operations. I had always wanted to work in sports, so this opportunity was perfect for me. We even got to catch a game at the United Center and met fellow Dukie and NBA player, Wendell Carter, Jr.!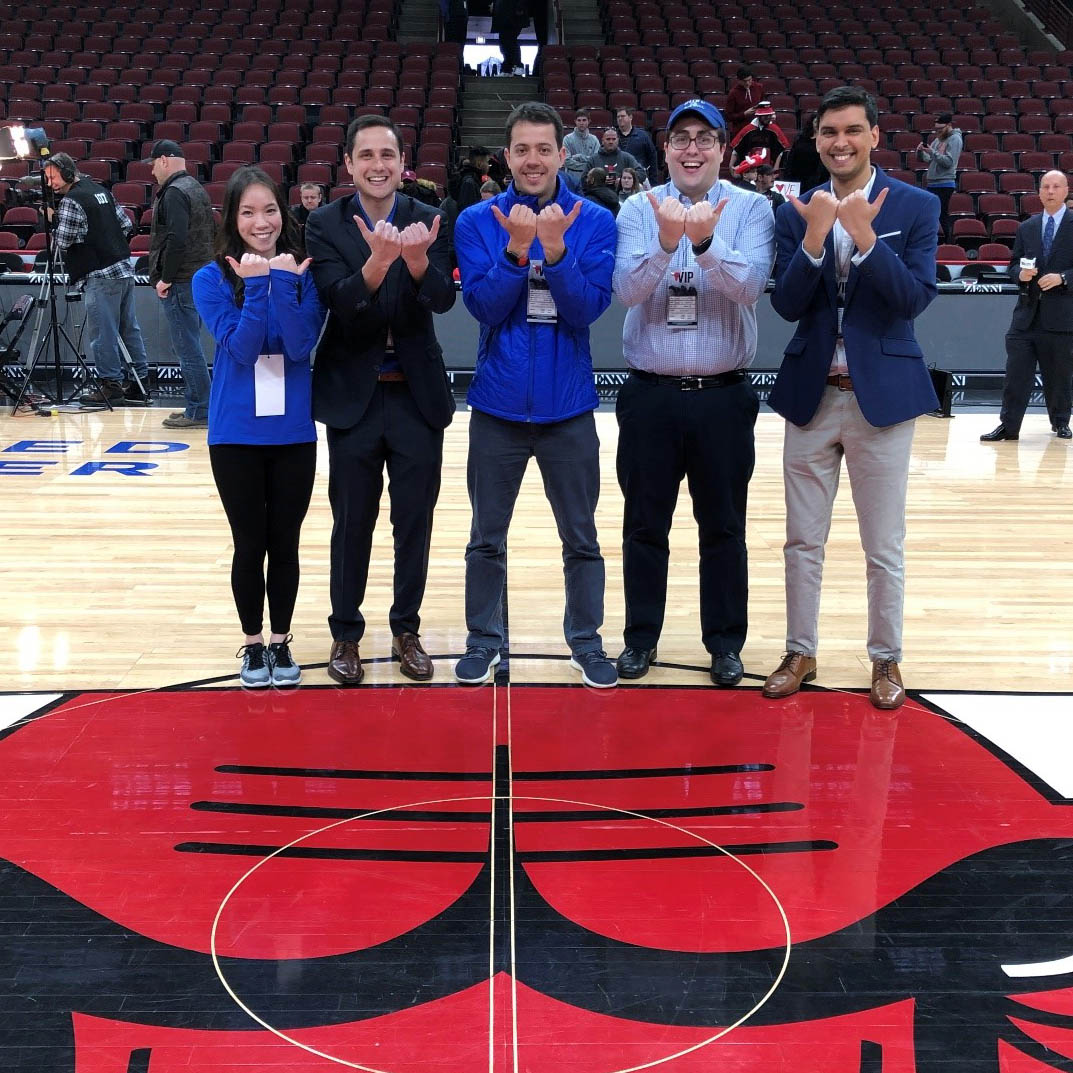 5. Giving Back
As a newly-minted second-year student, I came back to Fuqua to help with orientation for the incoming first-years. Being a part of the team that introduced and integrated the new students to the Fuqua community was really fulfilling.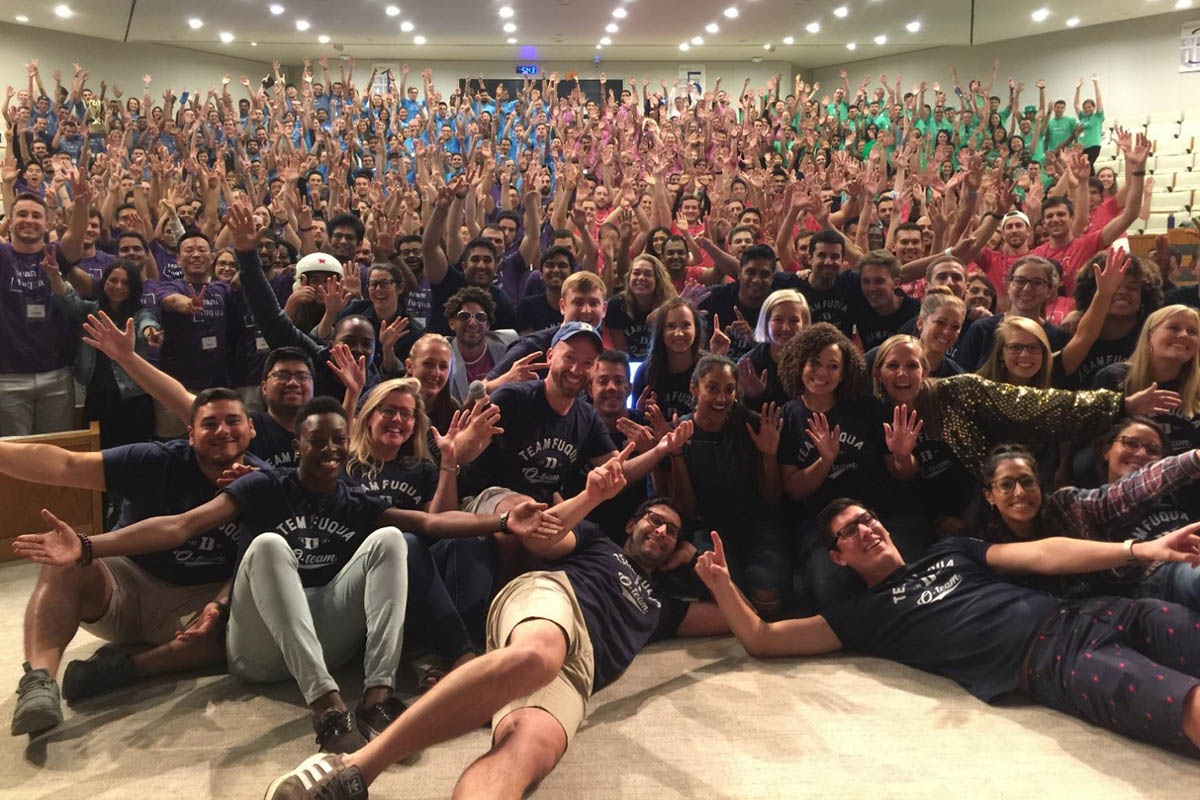 6. The Academic Experience
Fuqua has an incredible range of fascinating classes. Ever wonder how basic rules of corporate strategy can be flipped when in the context of emerging markets? Do you want to learn how to value a company? And who would have thought that Global Taxation would be one of our most popular classes? Fuqua has it all!
7. International Travel
One of my favorite parts of business school was learning about business and international culture through traveling abroad. I learned about technology innovation while studying at Grenoble École de Management in France, via a partnership with Fuqua. I enjoyed Fall and Spring break trips with many classmates, in India, Mexico, and Israel. Through these trips, I forged friendships that will last a lifetime.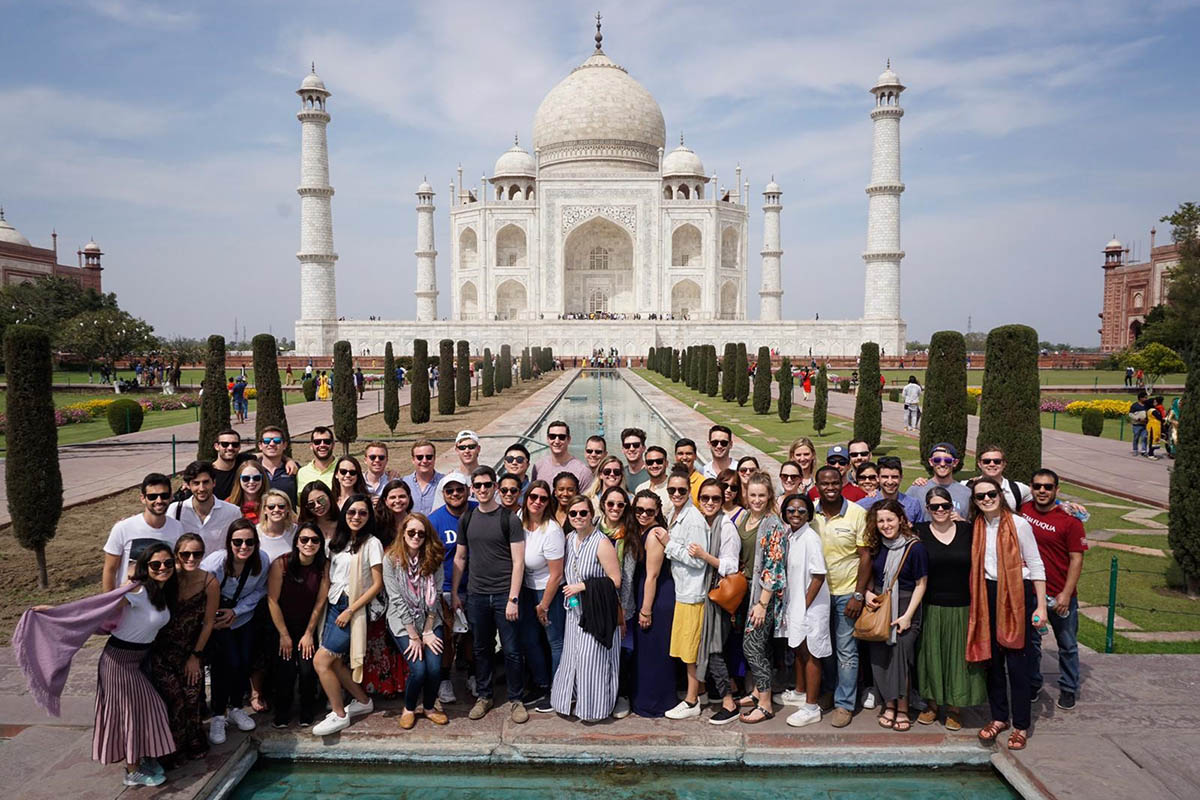 8. Community Bonding
Watching the Duke versus UNC basketball game at Cameron Indoor Stadium is an unreal experience. The energy is electric, and the noise is deafening. At the game in 2019, attendees included former President Barack Obama, baseball star Ken Griffey, Jr., and film producer Spike Lee. The game is a perfect example of how close the Duke community is.
9. Pursuing the Challenging Assignments
For my team's final project for our Valuations class, we chose to value Zoom, a video technology platform through which Fuqua runs its online courses. I didn't know this would turn out to be the most fun, yet most challenging project I encountered at Fuqua, especially given the macroeconomic conditions due to COVID.
10. Empathy and Caring
I'll never forget my birthday in 2018. Hurricane Florence had hit North Carolina, causing a stressful time for many students. Despite this, on my birthday, one classmate baked me a pumpkin cheesecake, and the rest of the section surprised me with a party immediately after our classes. Everyone was so busy, yet they all made time for me on this special day. That was the moment I knew Fuqua was a special place.