Category:

Community
How My Multi-Cultural Background Prepared Me to Attend Fuqua
Before embarking on business school and then the business world, I was terrified. I soon discovered there were nice people who genuinely cared and wanted a better world too.
Before embarking on business school and then the business world, I was terrified. I expected a cutthroat, profits driven world – not an inclusive community where everyone was nice to each other. I originally wanted to be a therapist, to own my own practice, listen to my patients, and not deal with the stressors of a large stage.
Boy was I wrong, and naive! It dawned on me while sitting across from the Fuqua Board of Visitors, that I was in this world now, and I was not terrified. There were nice people who genuinely cared and wanted a better world too. I was present and sharing my experiences with engaged listeners. So, how did I end up here?
Growing Up
My life was multifaceted before I even knew what that word even meant. I came from a multi-cultural background. I was born in Nigeria to a professor and, at that time, a school teacher. My parents had four daughters. Our household was multilingual. My father spoke Igbo, Yoruba and English. He and my mother emphasized us speaking English.
I was surrounded by a large family on both sides. Inclusion and community were in our blood and ingrained at a very young age.
At three years old, my parents received a chance to come to the U.S. and start a new life. We moved in 2001, settling in Philadelphia. My parents hustled to make ends meet and leveraged their network to "make it" and climb the socio-economic ladder.
I'm obsessed with my family because they have made me the person I am today. The friends I made in school also came from different countries with diverse faiths and similar values. Most of us went to the largest school in the city, Temple University (TU!), where we embraced other cultures, sexualities, and experiences while living in a city at the cusp of inequality, gentrification and complex cultures. We ate from the halal truck almost daily, listened to dancehall during study breaks, frequented the art museum's "Rocky Steps," and danced in the middle of campus.
Many of us also had the aspiration to go to graduate school. It was an unspoken expectation that this would be my path as well.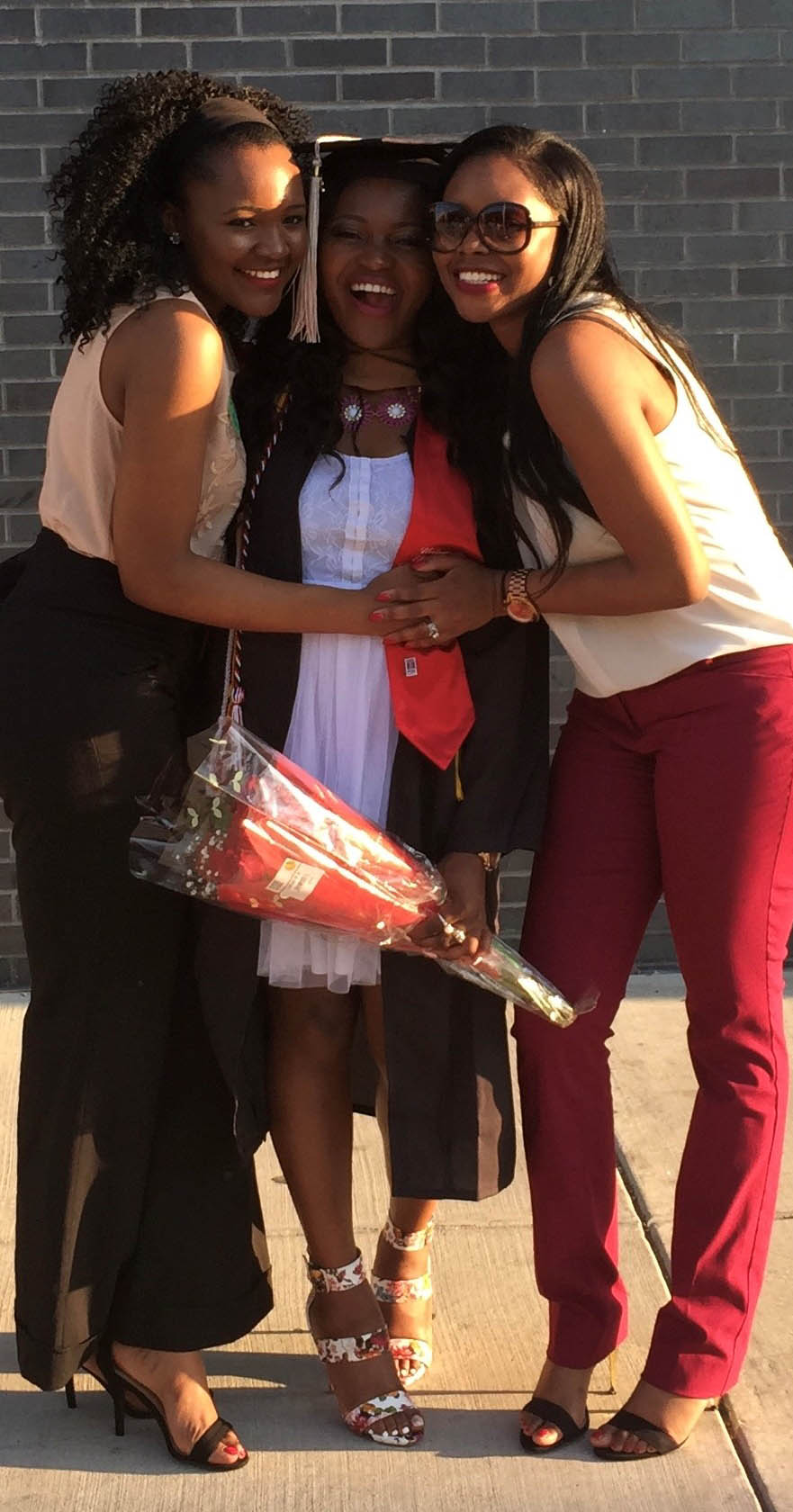 Journey to Business School
My journey to Fuqua began when I attended my oldest sister's white coat ceremony at Duke during my senior year of high school. Durham was so serene compared to the concrete of Philadelphia. Her husband also took a break from the MD world and was pursuing his MBA at Fuqua. The serenity and calmness of North Carolina rubbed off on me. Seeing them as my role models motivated me to also want to be at Duke.
Though I wasn't accepted as an undergrad at Duke, I enjoyed the best years of my life at Temple and then ultimately, at Fuqua.
At Temple, I traded a psych degree for an economics degree in what you would call a negotiation with my parents (always know your BATNA – Best Alternative to a Negotiated Agreement). Subsequently, I transferred from liberal arts to the business school. The natural progression was to work for a few years and then get my MBA.
While working at Vanguard, I noticed everyone was either aspiring to get an advanced degree or already had one. Vanguard encourages and supports many of its employees in attaining degrees. What stood out though, were the experiences of friends who went full-time and how different that was compared to a part-time program.
After a few years of working, I realized I missed school. I missed being around academics, and, having a multi-cultural background, learning about diverse subjects. During the Winter of 2017, I dedicated time to looking at business schools.
My criteria were simple – winter temps couldn't go lower than 40 degrees; there had to be nice people who expanded my perspective; travel was a must; and the provision of access to human capital consulting.
Fuqua stood out in so many ways. First, it met my business school criteria. Second, it was the aspiration – the stretch school, the goal school. Having been declined from Duke undergrad, I was wary yet determined.
The 25 Random Things essay highlighted that the school was so much more interested in me as a person than as a number. The accessibility to admissions was also another factor. I was introduced to Natasha Gore (a prior admissions officer) on a Monday and was speaking to her on Thursday about Fuqua. We spoke for almost an hour and her warmth was honest.
I remember the day I was invited for an interview, I nearly fainted. The interview process felt like the application process. I spent an hour with Brian Clark (C/O '19), discussing my goals, dreams, regrets and wishes. The emphasis on authentic introspection is beyond incredible.
It was not until Blue Devil Weekend (BDW), where I met some amazing people who remain my friends today, that I felt embraced. I knew Fuqua was the place for me. Post-BDW, I genuinely missed my newfound peers.
The highlights and memories of my time at Fuqua are extensive. Between first-year student weekend down at Myrtle Beach, sharing laughs at the National Black MBA Association in Houston, being a back-up dancer for fake Britney Spears at the Drag Show (thanks John Finol), screaming at the top of my lungs on stage for Managerial Improv, napping after drinks on the beach in Hawaii, or jumping out of a plane in Namibia; you could say it's been a wild and exciting ride. This all happened before COVID-19 too!
Even with COVID-19, dancing in silly videos with the MBA Association, intimate wine and game nights, endless socially distanced heart to hearts, hikes, beaches and outdoor picnics, while of course always wearing a mask and keeping six feet apart, my heart has been so full and so content.
My favorite memory overall was when we spent many hours on the road in the Namibian deserts, with no cell-phone reception. We shared about our lives before Fuqua, who we were, the things we've done and the things we're looking forward to. I was among future CEOs, entrepreneurs, leaders, movers and shakers. And yet, we were just here – present, together, and enjoying the simplicity of the experience. It was beautiful and powerful. Those experiences are why I chose Fuqua.
I was the only one out of our group to jump out of a plane during the trip. I can't say why I did it, but I felt compelled to do so.
When we were going up, I could feel my stomach at the bottom of the plane and I questioned my own sanity. But for this trip, in this Fuqua journey, this MBA journey, something in me changed. I was more confident and I was more comfortable in taking bold, audacious risks. This Nwaka, in less than one year, was a totally different Nwaka. Then, I jumped. I felt totally free. And I couldn't wait to tell my peers about it.