Category:

Community
How I Achieved My Goal of Pursuing an MBA in the U.S.
I always dreamed of studying in the U.S., so I wanted an MBA program that had a community spirit.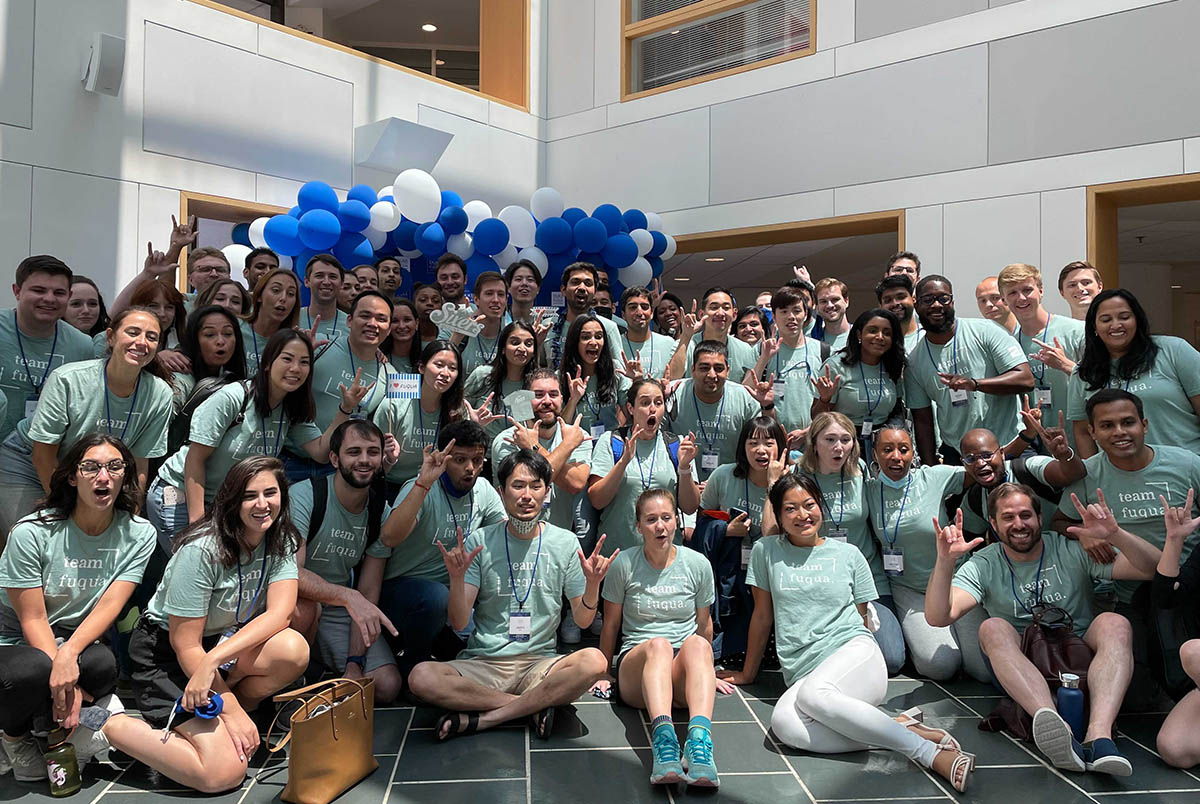 I am a proud, Black, Brazilian, engineer woman, who since high school had the opportunity to study in great schools. I have always been aware of both my race and gender. The challenges imposed by belonging to a minority group, only made me chase my dreams even harder.
I always dreamed of studying in the U.S. I got to know the country when I participated in an exchange program to study English, which is not my first language.
I fell in love with the U.S. I knew that studying an MBA there would set me apart in both the Brazilian and U.S. employment markets. At first, I didn't believe that this dream would be possible, because I had no reference to anyone, family or friends, who had completed an MBA in the U.S.
In 2020, in a conversation with my former director, he commented about how the experience was when he completed his MBA in the U.S. He talked about the incredible experience and that he was able to move forward with a scholarship and loan assistance. After listening to him, I decided to follow this dream.
I am a person who is very attached to my family and the church I attended. So, I knew it would be difficult to move to a different country. Therefore, I wanted an MBA program that had a community spirit.
Team Fuqua was the first thing I read and heard about the Daytime MBA program. I started researching it. I talked to students and former students in order to understand more about the school. It was after these conversations that I decided that Fuqua was the right place for me.
It was all still a dream when I applied. But all dreams can come true if we believe and pursue it. Studying for the GMAT, soliciting letters of recommendation, writing the Fuqua essays, (which were the most fun because I had to write 25 Random Things about myself) really allowed me show who I am to the university. And after all these steps, the dream came true. I got a call from Duke saying I had been accepted to the Daytime MBA program at Fuqua.
It was a moment of great joy for me and my family. I am the first of my generation to be studying an MBA in the U.S. and I believe I will not be the last. I will definitely encourage others of my generation to believe that what seems impossible is possible.
When I arrived at Fuqua, I realized that what I imagined of Team Fuqua was not even close to reality. I really felt welcomed here in different ways:
1.) The diversity that the university offers with the number of international students was impressive.
2.) The fact that for the first time in my entire academic life, I'm not the only Black person in my class. Fuqua has countless Black people with whom I can build a friendship and be part of a group as active as the Black and Latino MBA Organization (BLMBAO).
3.) The teachers are available to help us during office hours or through a quick chat after class.
4.) The second-year students, who have no obligation to help us, make themselves available in our personal and academic life, and in the recruiting process.
5.) My learning team, which is so diverse, but we managed to complement and help each other in all the activities we had during the Fall Term 1.
In the last three months, I had the opportunity to live several moments, about what Team Fuqua represents. And I know that in the coming years, I will live many more. I am grateful to be here living this dream and I will live this dream intensely.