Category:

Social Impact
How I Ended Up at Duke — Twice
I had this burning passion for combining my enthusiasm for community service with a career path.
There is a general fear that Millennials will abandon or even negatively impact philanthropy. That charity work and giving back are things only our parents and grandparents do; however, I would argue that my generation is going to transform philanthropy and the ways real impact is achieved. For me, this mission to impact and transform social impact is part of my every day, in and out of business school.
I grew up in a big family with five siblings and was fortunate to have two loving parents who I watched consistently go above and beyond for others. My father was a Greek Orthodox priest, caring for thousands, and my late mother, as a nurse, constantly helped others get through difficult situations. My parents instilled a love for people and moved me to take action whenever a need presented itself.
At 16 years old, with the support of my family and friends, I launched an environmental education nonprofit organization in my hometown of Boca Raton, FL, now called Marine Education Initiative. Running this organization with thousands of children showed me the power of philanthropy and the impact that anyone, no matter the age, socioeconomic status, gender, or race, can have when bringing people together around an issue/cause.
As I looked for universities to help me foster this social entrepreneurial passion, I came across the perfect fit at Duke University. The institution has an amazing mixture of school spirit, academic rigor, camaraderie, and countless professional growth opportunities. I did not hesitate in choosing Duke for undergrad and studied public policy as part of the Class of 2015. While a sophomore at Duke, through an independent DukeEngage project, I created a nonprofit in Nassau, Bahamas, called Lend a Hand Bahamas.
After graduating from Duke, I was confronted with the real world but had this burning passion for combining my enthusiasm for community service with a career path. Thus, I began working in development and assisting schools and nonprofits with fundraising to further their missions.
After raising millions of dollars for a wide array of causes in the United States and the Caribbean, I realized I had a burning desire to do more with my fundraising skills and experience. I wanted to hone my finance and strategy skills to leverage opportunities for a more significant impact in marginalized communities. Thus, I set out on a mission to choose a business school that would fit who I was and where I wanted to go.
Naturally, Duke came up first on my list as a school that supported and helped create who I am today. At first, I fought returning to the same institution, but I realized that looking elsewhere did not make sense over time. I was a Blue Devil for life. The Fuqua School of Business had everything I needed, from a social entrepreneurial concentration to world-renowned faculty to a diverse and close-knit student body.
Now nine years since my DukeEngage project in undergrad, I have watched the nonprofit I started in the Bahamas grow and impact tens of thousands of lives. The organization supports hundreds of youth in educational efforts, has fed more than 50,000 people weekly since March 2020, aided hundreds of Hurricane Dorian evacuees, and is now building a second, much larger community center in downtown Nassau. The new center will include a STEM lab, reading room, and a culinary training kitchen.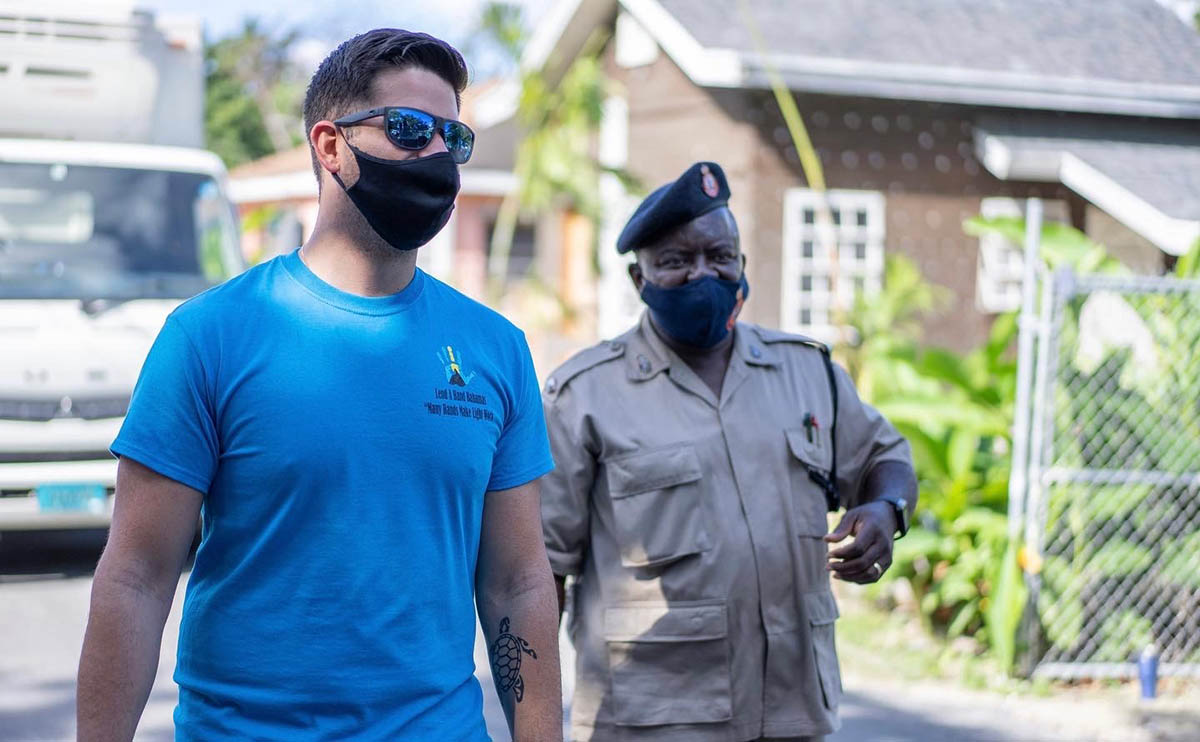 When I was accepted to Fuqua, I was nervous that I would abandon who I was. I thought, how could philanthropy and business be combined? However, I quickly realized that our professors and peers are here to support your passions and help you grow.
Fuqua is not just a business school. It is a family that is there for you and expects that you will graduate and make our world a better place in the best way that you can.