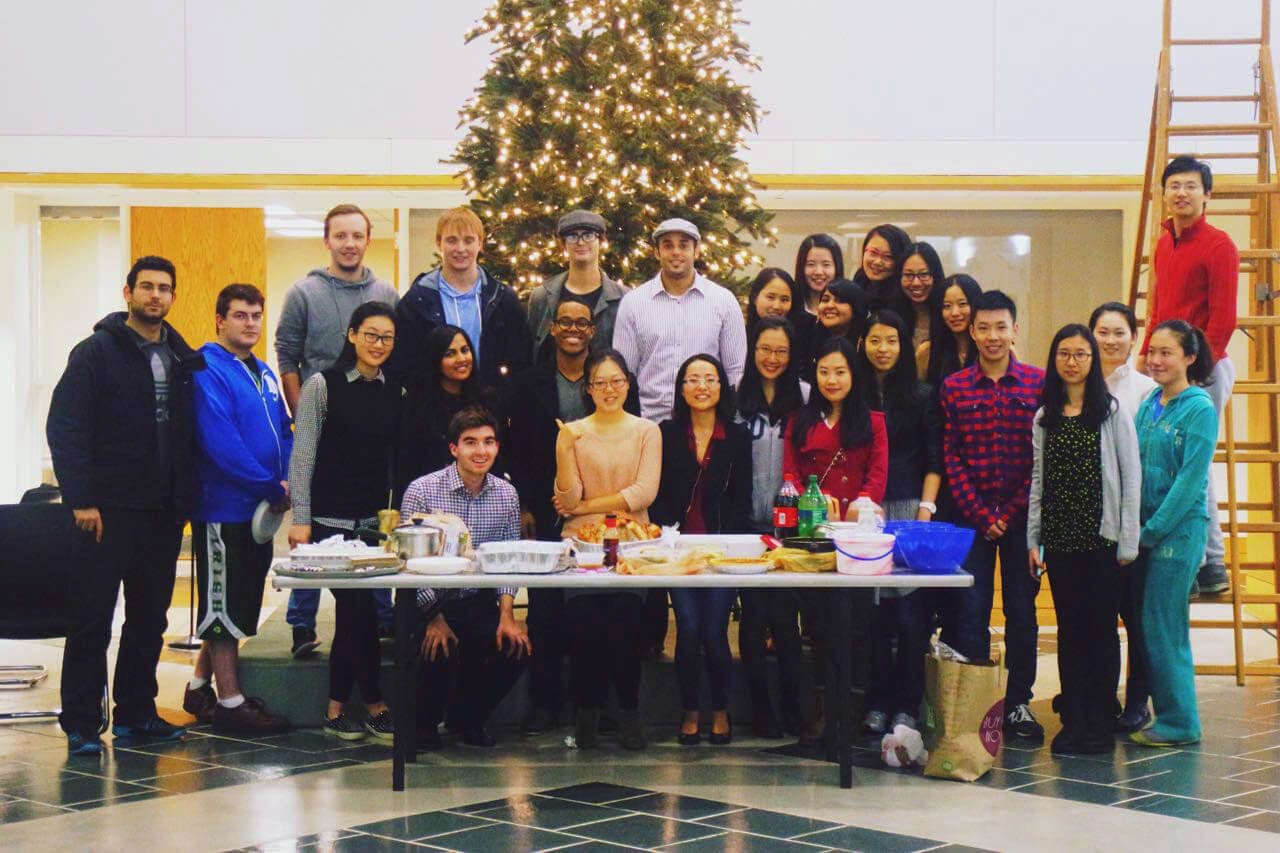 Besides group meetings, classes and career events, MMS club events are frequent visitors to my Outlook calendar. There are two types of clubs in general—professional and recreational. I like both of them because one thing they have in common is free food. A more legitimate reason is that I get to know my peers and my professors better during these events.
Professional Clubs
They are organized around three career tracks: marketing, consulting and finance. I am actively involved in the Finance Club as a member, and it has been really beneficial to my professional development in two ways.
One is that I received tons of resources from the club president about preparing for finance job interviews and enriching my knowledge of different financial topics. For example, I got materials such as bank interview questions, which played a big role by familiarizing me with technical questions for my investment banking interview. The club also organizes events where they invite Fuqua professors to give a speech on their current research. Usually, club members sit in the classroom during their lunch break, eat free boxed lunches and hear professors talking about topics such as peer-to-peer Internet lending.
In addition to all these learning experiences outside finance classes, I personally like the one-on-one peer interview practices. Within the short time frame between when I received an interview request email from Morgan Stanley and conducted the actual interviews, I asked the club president to help me practice—preparing for, behavioral questions and technical ones. The more practice I had, the more I felt comfortable in the real interviews. I truly appreciate when our class helps each other by interviewing and providing good feedback.
Recreational Clubs
These are the sports and food clubs within MMS. I am the president of the Food and Beverage Club so I have been fully involved in organizing events. The highlights of these events are not only about good food, but also about building friendships between MMS students and even with professors. In the beginning of the first term, our club had a pizza-tasting event, and pizzas were served from Pizzeria Toro, which has been voted to be the best in downtown Durham by some local publications. Our Economics professor, Pino Lopomo who is from Italy, was invited to the event to enjoy pizza with club members and share his knowledge of food culture in Italy. Many students said that they feel much closer to the professor after this event because of the conversation on food.
Another successful event was Thanksgiving dinner. I intended to make it a potluck, so I asked people to volunteer to bring homemade ethnic foods in addition to the traditional American things on the Thanksgiving menu. I helped with roasting the turkey, and I was glad that the seasoning was just right. On that night, we had Greek salad, Thai spring rolls, Turkish foods, Chinese foods, French desserts and many more. The power of potluck is that people could taste authentic ethnic foods that they would never had a chance to try anywhere else. After hosting four events in three terms, I realize that a food event is the magic key to connecting people after class. Believe it or not, there is no better ice-breaking event than simply having people enjoy food together—and adding some adult beverages doesn't hurt either.
I have enjoyed my time in both clubs, and I value the ties and bonds made among people in the MMS program during the events.