Category:

Durham
The Best Restaurants in Durham
When looking into graduate school options, one does not usually take into account the caliber of the area's food. However, when looking at Duke, food should definitely factor into your decision!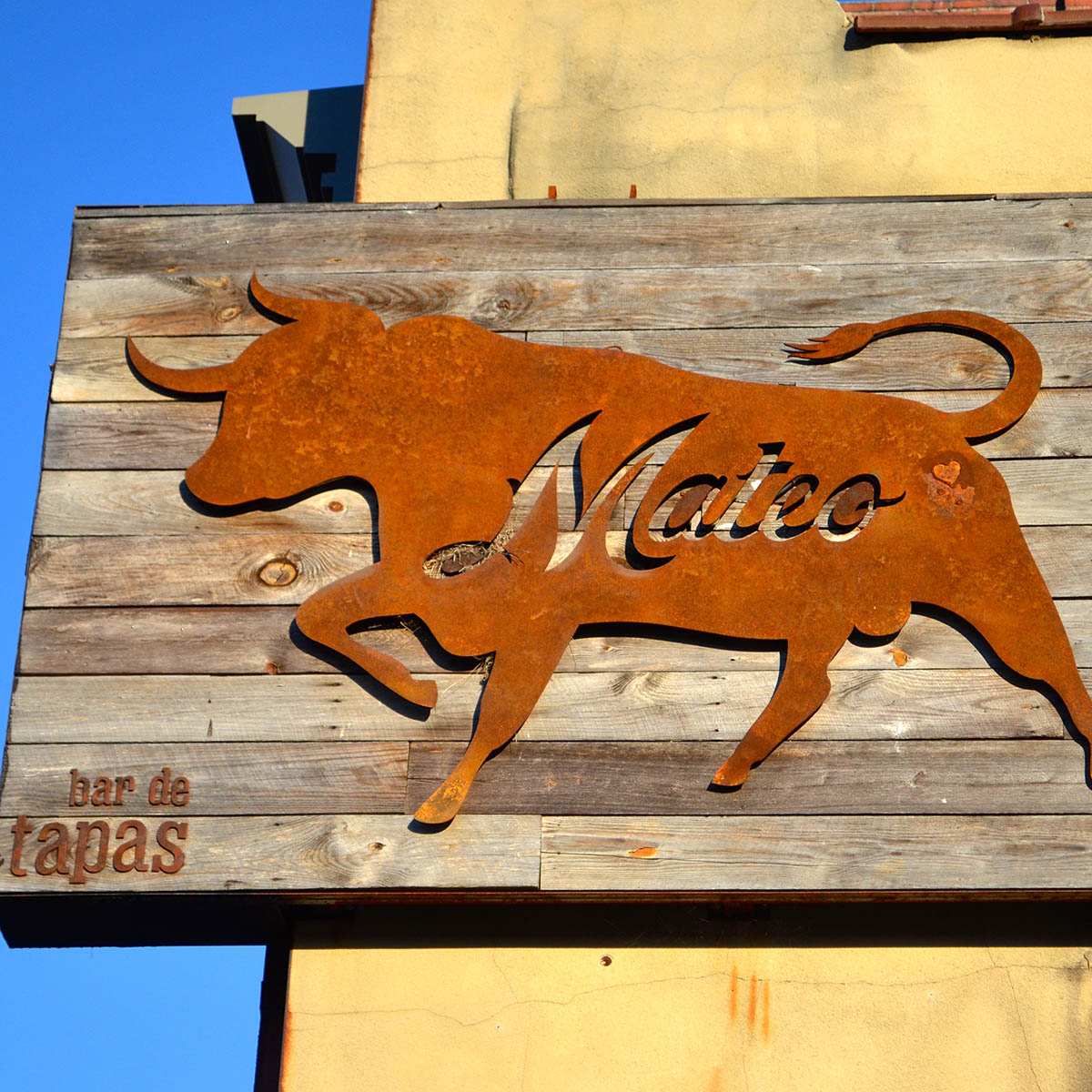 When looking into graduate school options, one does not usually take into account the caliber of the area's food. However, when looking at Duke, food should definitely factor into your decision!
Durham offers a wide array of gastronomic options, ranging from cult favorite hole in the wall Mexican restaurants to high-end gourmet spots. I've compiled a list of some of my favorite restaurants in Durham, and divided them into three categories: high-end restaurants, appropriate for big occasions (like your parents visiting!); fun restaurants for dates or casual nights out; and quick, everyday eats.
High-End Restaurants
Mateo Bar de Tapas
If you ask someone at Duke what their favorite Durham restaurant is, Mateo is almost always the answer. Located downtown, the restaurant offers a wide array of Spanish-style tapas with a southern twist. My personal favorite dish is the Queso Frito y Huevo, an egg surrounded by crispy manchego cheese and served over charred green beans. Mateo has something for everyone and serves it all in a unique, urban environment. I would definitely suggest Mateo for when your parents come to town.
Mothers & Sons Trattoria
Mothers & Sons is a new Duke favorite from the same restaurant family as Mateo—and situated directly next door. Mothers & Sons was so popular when it opened that you couldn't get a reservation for six months! It's well worth the hype. The restaurant serves regional Italian dishes using seasonal ingredients, with a focus on handmade pasta. Mothers & Sons isn't your typical Italian restaurant—its dishes are more like tapas than heavy pasta dishes. The restaurant has a simple and elegant atmosphere, making it a perfect spot for a date or special dinner.
Parizade
If you're searching for delicious Mediterranean food, seafood, and great cocktails, Parizade is the place to go. It has a very diverse menu that really has something for everything, and I would encourage all visitors to try things outside of their comfort zone. Many of the items on the menu sound intimidating but are absolutely delicious. My personal favorites are the Lemon Tagliatelle and Chargrilled Salmon. The cocktails and wine list at Parizade is also excellent—the Opa! is a must-have. Parizade is also an ideal spot for larger groups looking for a great meal paired with great drinks.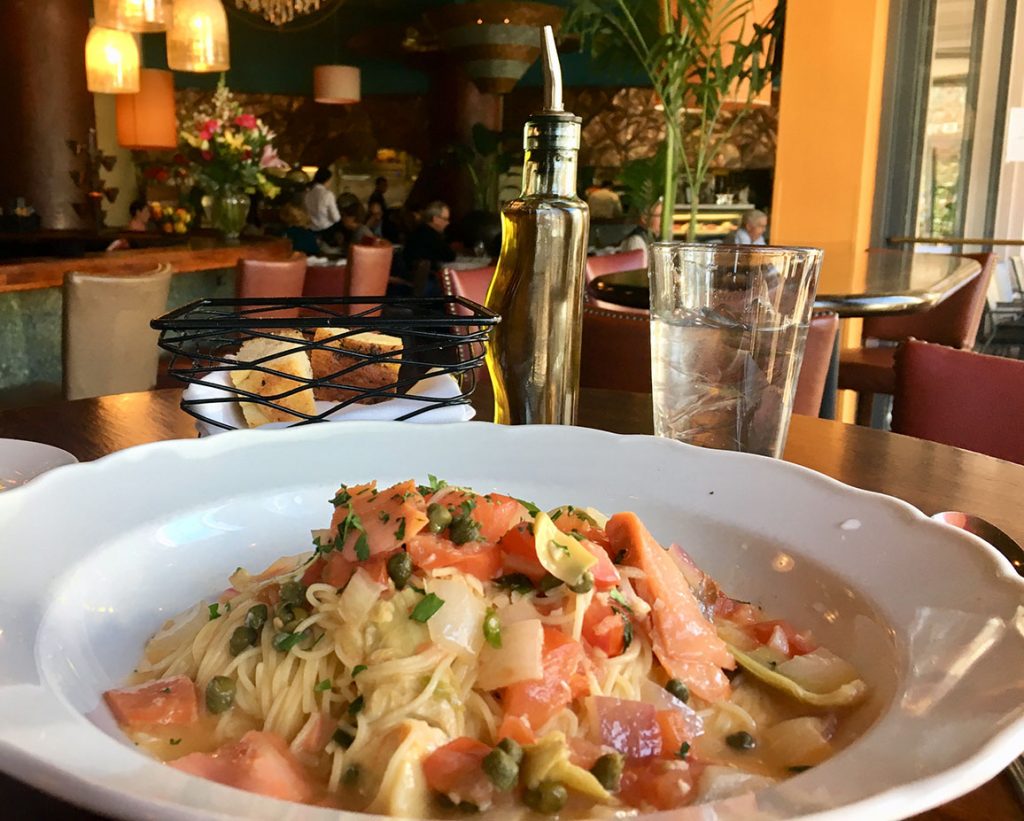 Casual Spots
Local 22
Located next to Parizade and from the same owner, Local 22 offers a great taste of Southern cooking. The restaurant has a unique vibe, bringing together modern, southern, and farmhouse charm. One of its specialties is its ever-changing mac and cheese. Their signature flavor changes every night, and I've never had a bad combination. Local 22's hushpuppies are also a must have—they're a bit more gourmet than those that you might find at other restaurants in Durham, but are absolutely delicious. Local 22's menu offers something for everyone, making it a great place for a casual night out with friends.
Pompieri Pizza
There are a number of great pizza places in the city, but Pompieri is the most unique to Durham. The restaurant is situated in an old firehouse, and a wall of plants and aquariums greet visitors as they enter. The most unique feature, however, is the way Pizza is cut. Instead of slicing it before serving, Pompieri provides scissors so that you can snip your pizza any way you like. The immense fun that comes from cutting pizza with scissors is not to be outdone by the quality of the dishes. Pompieri is a great spot for those with dietary restrictions—they offer a great gluten-free crust and many vegan options.
Bull City Burger
There are a lot of delicious burger joints in the Durham area, and Bull City Burger—owned by the same folks as Pompieri—is my personal favorite. The restaurant's space is really cool! They have a brewery in-house, and great outdoor seating that can be used throughout the year. Their fantastic menu offers many ways to customize the burger, bun, toppings, and even fries! I personally recommend the sweet potato fries—they're covered in cinnamon sugar and are absolutely to die for. If you're looking for a good burger (or hot dog) at a good price in a fun atmosphere, Bull City Burger is the place to go.
Everyday Eats
Happy & Hale
Another Duke favorite, Happy & Hale serves a wide variety of healthy meals and snacks. It offers excellent breakfast options, ranging from gourmet banana toast to acai bowls to egg scrambles. Happy & Hale is best known, however, for its salads. There are endless possibilities when it comes to creating the perfect bowl, and the staff can be a great resource for discovering new combinations. A combination of avocado and balsamic vinaigrettes was recommended to me and it's become my go-toto dressing combination. If you're looking for a quick, healthy pick-me-up, Happy & Hale is the place to go.
Guasaca
Chipotle fanatics, rejoice! Durham has a Peruvian version of everyone's favorite Mexican chain and in my opinion, it's even better. Like Chipotle, Guasaca offers customizable bowls with a variety of meats, beans, and salsas. Its differentiating factors are the wider variety of toppings and the fact that it offers arepas instead of burritos. Arepas are an awesome alternative to tortillas, consisting of a soft corn cake stuffed with the same fillings you would find in a burrito. They're absolutely delicious. Guasaca provides items like plantains and grilled onions to add to bowls or arepas, giving its dishes a different flavor than similar offerings at other restaurants. If you're looking for a quick, easy alternative for Chipolte, Guasaca is your place.
Cosmic Cantina
A list of Durham's best restaurants would be incomplete without mention of Duke students' favorite Mexican hole-in-the-wall. Cosmic is located above a dance studio, so to get to the restaurant you walk up a hallway covered in graffiti. The guacamole and queso are definitely worth it! The best part about Cosmic is its hours. It's open until 5:00 AM, seven days a week, which is great when you need a late night snack coming home from the library (or Shooters!). It may not live up to its slogan of being "The Best Mexican Food on the Planet" but it's a Durham classic.