Now that the presentation that you and your team just spent nine hours preparing together is finished, you find yourself craving a wonderfully relaxing Saturday. What should you do and where should you go?
Watching Netflix at home, dancing Zumba with your fellow classmates, or playing Super Smash Bros. with your unbelievably competitive and adept friends—while there are a thousand good ways to relax, if you would like to spend an afternoon chilling in Durham, walking around and tasting what the city has to offer, I may have just the right places for you.
Brunch and Baked Goods at Guglhupf
"I just woke up and I'm starving."
The fact that it's not the easiest name to pronounce ("google-hoopf") has not stopped the restaurant from becoming one of my favorite brunch places. The innovative German cuisine and the inviting eating ambiance always make the perfect ingredients for a beautiful Saturday morning. After the meal, don't forget to visit the Guglhupf bakery for some desserts, such as their famous passion fruit cheesecake. Satisfaction guaranteed.
Post-brunch Walk at Duke Gardens
"I ate too much and I need a walk."
After the delicious meal at Guglhupf, not surprisingly you've eaten too much again. If you're looking for a good place to take a walk, Sarah P. Duke Gardens is definitely the spot. It consists of four distinct gardens: Blomquist Garden of Native Plants, Asiatic Arboretum, Doris Duke Center Gardens, and Terrace & Historic Gardens. While there are many nice attractions in the four gardens, my personal favorite is the Garden Pond in the Asiatic Arboretum, because that's where the ducks are.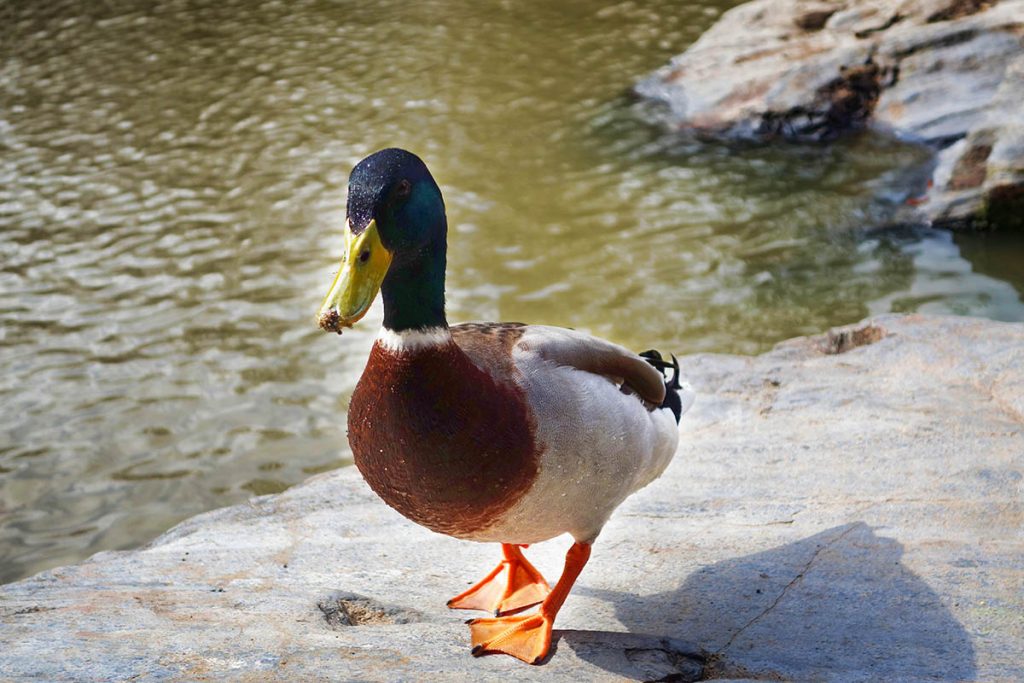 Gin Tasting at Durham Distillery and Cider tasting at Bull City Ciderworks
"You're never too old for afternoon drinks."
After your walk through the gardens, you decide to go for some more tasty experiences. If you're a gin person, head down to Durham Distillery and go for either a quick orientation of their offerings at the bar or a behind-the-scenes tour for both a glance at the facility and a taste of their craft spirits. You'll be experiencing a few types of award-winning gins and three unique dessert liquors. They are different, beautiful, and just enough to get you warm but not dizzy.
And if you're craving some cider, a 20-minute walk will take you to Bull City Ciderworks, where you can select from over 30 types of cider. My friend and I each chose a flight—a sampling of any five flavors of your choice for only $10—and it was really worth it.
Happy exploring Durham, friends.