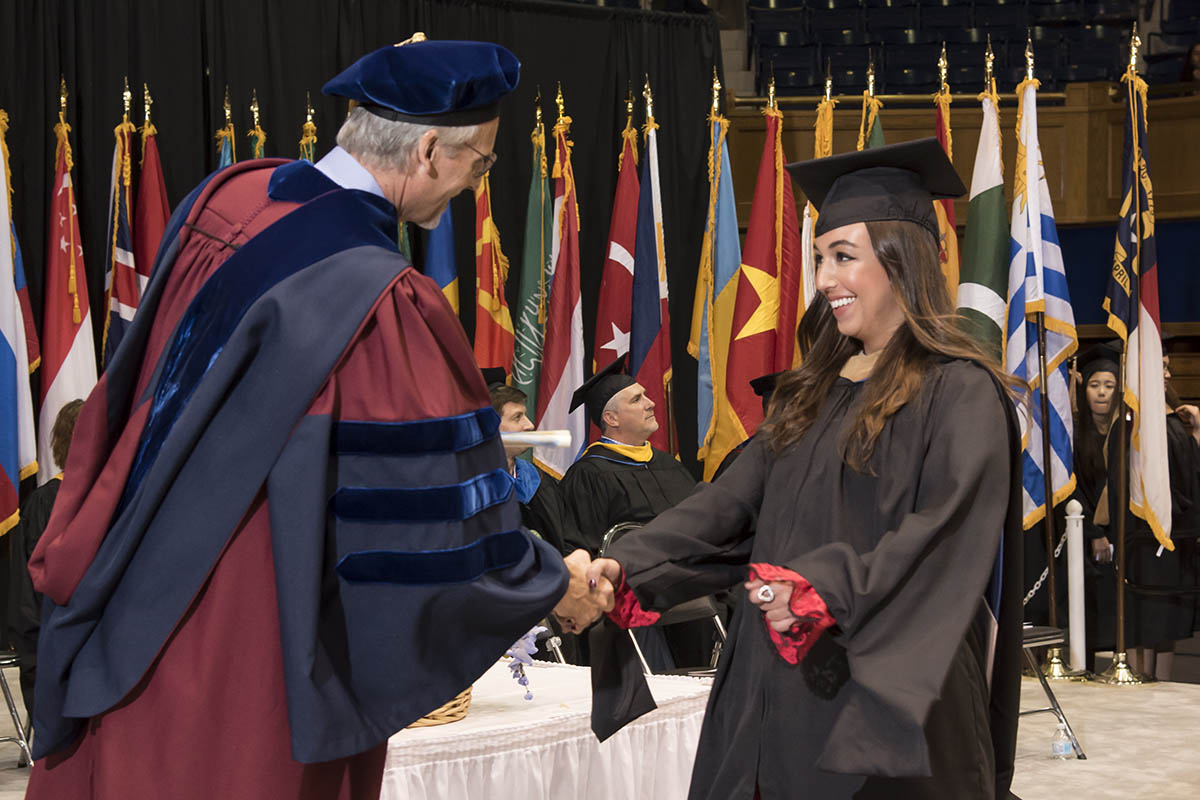 Three frightening words—the job search.
Those words made me so anxious throughout my time as a Master of Quantitative Management student. I knew that I had to 'own' my career search. After all, I had quit my job, no longer had a monthly paycheck, was all alone away from friends and family, and was investing both time and money towards my future with an MQM degree from Fuqua.
Fast forward, seven months and I'm now sharing this advice with prospective and current students: it's important to take a deep breath and remember that you will be OK.
Maybe it's helpful or comforting to know more about my career exploration while at Fuqua, so here is what I like to call my job search KPIs or key performance indicators:
Start early and adopt a learning mindset. I started my process with IBM just a couple months after the program started.
Leverage your own network. Do not completely rely on school resources—build beyond them. The career search really is dependent on the time and energy you put into it. Remember you own your career.
Don't compare yourself to other students. You are unique!
Don't get discouraged. Keep focused. You need to work at it every day. Follow up!
Follow your heart, but be flexible. Get inside the tent. Being an insider is different from the outside view.
Don't drown in a teaspoon full of water. Your first or second job isn't your last. Nothing is forever.
Aside from my KPIs, I want to offer fair warning that the interview process can sometimes be daunting and quite exhausting. I applied for a position through Career Connections, and after being turned down for being overqualified, the IBM recruiter forwarded my resume to the Senior Recruiting team. I had to take two aptitude examinations, submit a video interview, and engage in two phone interviews with different business sectors and HR functions. Finally, after seven long months, my journey concluded with an in-person interview for a senior client representative role.
Shortly thereafter, I looked down at my phone at the end of a Customer Relationship Management class and saw a missed call. As I walked out of the classroom and down the hall, I called back the recruiter who told me that they were going to make me an offer and to stay tuned.
I wanted to shout with joy and hug someone, but I decided to remain silent until I received the offer letter. Three days later I received the official offer stating that I had five days to respond. On the last day, I signed and now I am an official IBMer! Since then, I've moved to Boston to begin this new chapter of my life.
While it's easy to for me to now say that "it was all worth it," I can also empathize with those of you who are in the exhausting and anxious times of your job search. Just know that your happy ending is on the horizon. Keep positive!