As a prospective MQM student, the "25 Random Things About Yourself" application essay can look a bit intimidating at first. However, if you follow these tips from Admissions and approach it with the right mindset, it can actually be one of the more enjoyable parts of the application.
Here are some of my own 25 random things and a few from two of my classmates. I hope they help you get started!
Rohma Zubair
I love spending time outdoors and took an Outdoor Trip Leadership class in college that trained me on how to organize and supervise canoeing, backpacking, and hiking trips.
I grew up in a joint family of 11 people. As a result, my first job out of college—reporting to multiple managers—was not unusual at all. My family is full of different personalities and strengths, and it has taught me a lot about how to build relationships in one's personal and professional life.
I loved volunteering as a barista at a student-run coffee shop at my college. It was called Rose City Co-op, and I was known for making the best lattes!
I left my hometown when I was 16 years old to attend a high school three thousand miles away. I have learned the importance of traveling far and wide, even when packing is the last thing I want to do.
I love buying pretty stationary items. The most exciting part of a new year is a new planner, which I believe leads to higher productivity levels. Honestly, you can never have enough cards or glitter!!
There are few remedies as powerful as a hot water tub with candles and bath bombs.
In my first year at Earlham College, I was the leader of the stage designing team of TedxRichmond 2013, which was an independently organized TED event led by a group of students.
I loved being involved in the Women's Center at my college because it taught me a lot about empathy. I encouraged myself to reflect, to think of others, and to recognize that there are stories other than my own.
I got my first aid training and certification in 2013, and a week later found myself providing emergency medical attention to a friend who was injured from a barbed wire fence while trying to escape from the boarding high school.
One of my favorite hobbies is baking with friends. My signature desserts are banana bread and chocolate chip cookies.
Listen to learn, even if you disagree. One of my goals during the MQM program is to try to listen more than I talk, including listening more to my intuition.
Writing has always been one of my greatest passions. When I was 10, my first letter to the editor got published in a Disney kids' magazine in Pakistan. I still try to write in my free time!
I am able to get a custom drink in what becomes my favorite coffee shop in every city that I move too. Catch me reading a novel or daydreaming at my local spot!
Haiyang Yuan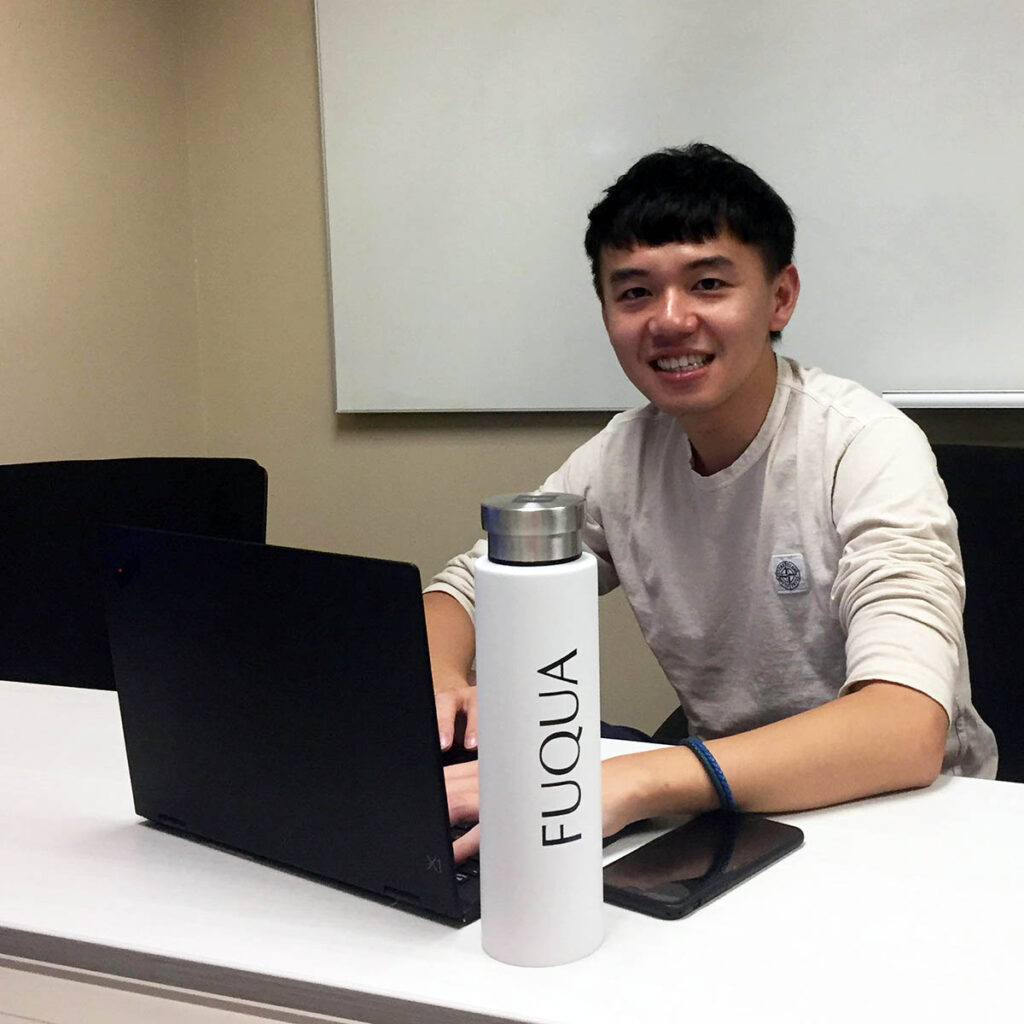 I like riding bikes. I rode my bicycle around the largest lake in China, and I plan to challenge myself and bike about 4,400 km to Tibet from Chengdu next year.
I am a two-time swimming champion in my neighborhood community of more than 3,000 residents. My interest in swimming derived from a heroic dream of being a lifeguard when I was four years old and lived by the sea.
If I can walk anywhere within 30 minutes, I will not take a cab or subway. I walked 30 minutes to school every day during my undergrad. This habit gives me more opportunities to observe people, cars, and the city. And this gives me another reason to explore Durham.
After I retire, I hope to be a teacher in the countryside where kids have limited access to education. On one hand, I enjoy the simple lifestyle away from cities. On the other hand, I feel compassion for children with unequal educational opportunities and want to change this situation with my best capacity.
I carve out at least one hour daily to keep up with the latest news of any kind, including financial, technological, sports, and even entertainment.
I earned a level-10 certificate of mental abacus. I could sum up 1 to 100 when I was only five years old. I first learned how to use a physical abacus then trained on a paper abacus, imagining I was using a real one. Eventually, I was able to perform the calculation in my head. I still use this expertise to calculate multiples of two-digit numbers in my mind.
I can speak basic German. I chose to learn German since my father bought some funny gadgets during his trip to Germany, and no one at home could read the instructions in German.
Ling "Carol" Zijun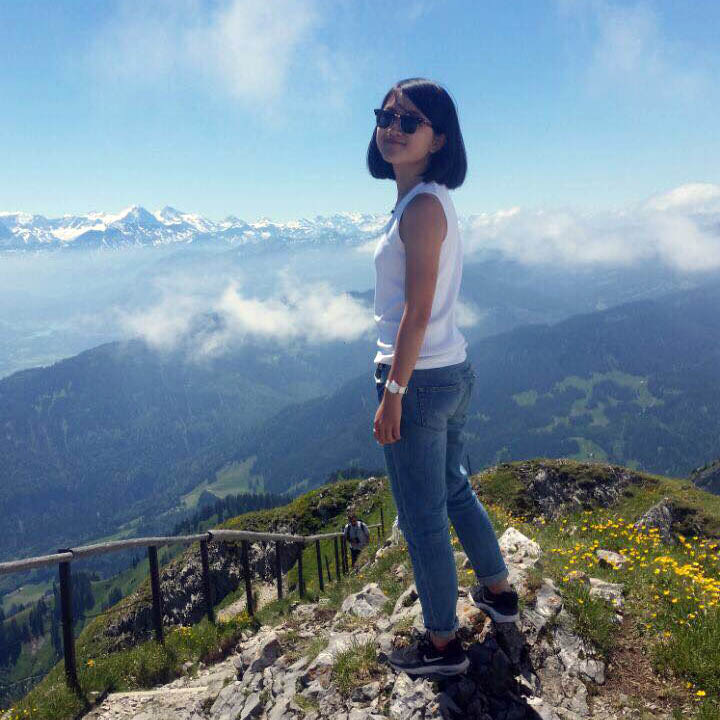 I organize "Secret Santa" every year because I enjoy contemplating the perfect gift to give my friends.
I have become interested in working in Africa after a service trip there. I found the continent to be extremely fascinating, full of lovely people and unmatched natural beauty.
I have an insatiable wanderlust that lets me bounce across different cities. I have lived in Hong Kong, Zurich, and Beijing for studies and internships. Hong Kong is my favorite city because it is a global platform mixed with Chinese and Western culture.
I tend to think of cities as wonderful objects in my mind. For example, Zurich is an ornate mechanical clock, Rome is a withered Doric column, and Vienna is a Stradivarius.
I relieve stress through athletic recreation. I particularly enjoy tennis, taekwondo, and horse-riding.