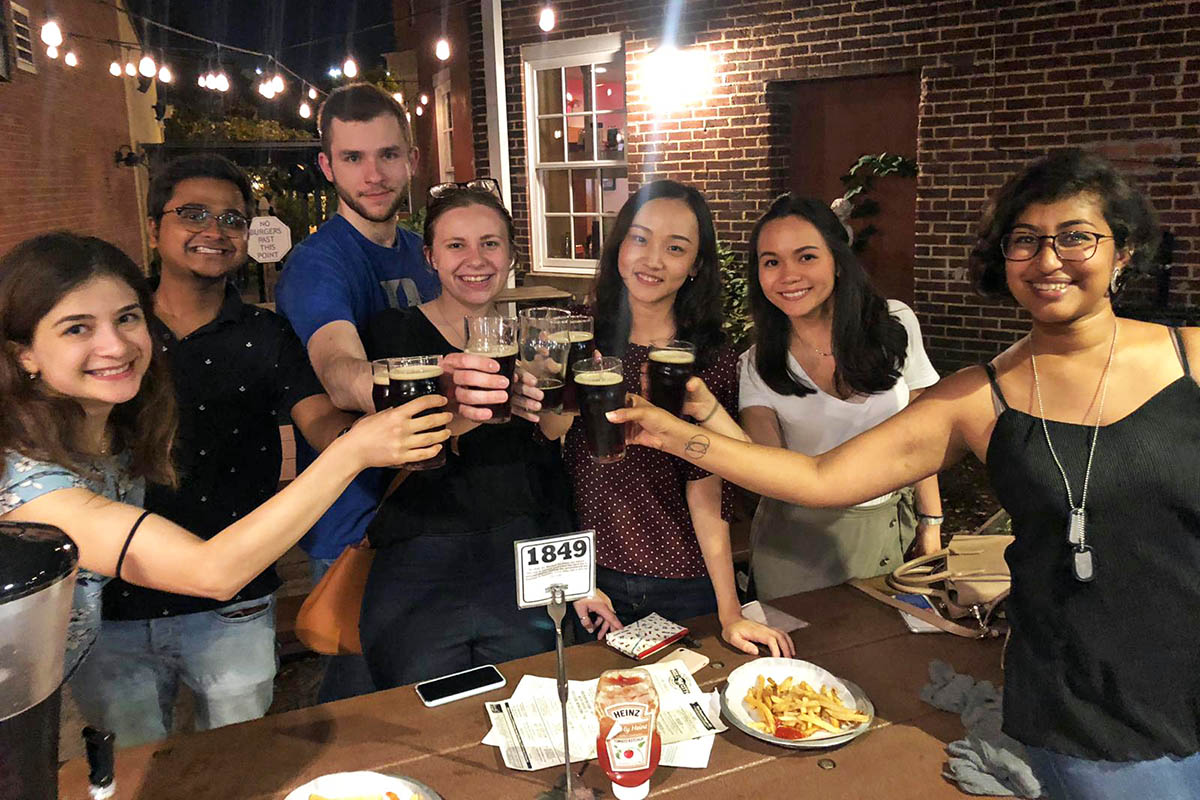 I got my acceptance from Fuqua in December 2018, and by the beginning of 2019, I had made up my mind about spending the next year of my life in Durham, North Carolina. However, I had started researching its craft beer scene well before then.
The U.S. is currently going through a huge beer renaissance, and North Carolina is one of the states spearheading it. And Durham—being just a couple of hours away from Ashville, the Mecca of the East Coast beer scene—has its own fair share of some fantastic breweries. Ponysauras, Bull City, Hi-Wire, and Fullsteam were all on my checklist that was created in the early months of 2019, anticipating my arrival to Durham that summer.
I had to travel 45 hours to reach Raleigh-Durham International Airport from my hometown of Kolkata, India, and after two days of sleeping off my jetlag, I created a chat group for beer lovers in our Fuqua cohort. It went viral with around a hundred people joining in within the first few days. I was a little overwhelmed at first, but I was prepared. I had done my homework by charting some pub crawls while sitting at my workplace in Bangalore during the last few days of my notice period. The first stop was Ponysauras, followed by short 2-minute walk to Hi-Wire.
Seven of us agreed on the plan that was finalized on the last Friday before classes began. But, here's the catch—because classes hadn't started, our teams weren't announced yet I hadn't really made any friends.
So, seven strangers met on a bright sunny evening in late July, only bonded by the invisible thread that is Fuqua and the love for good locally-brewed beer. We spent the rest of the evening patting dogs, tasting flights, and getting to know each other. And just like any subset of students at Fuqua, we were brimming with diversity—from Colombia to India, and Thailand to Ukraine. By the end of the night, there were a bunch of "best day in Durham so far" posts on Instagram.
I had been very afraid of leaving my comfortable life in Bangalore and coming to a country I had never been to before, without knowing anyone, and with a huge student loan. And the transition to life in Durham was anything but easy. But this outing helped me in ways I never imagined, and these people are my closest friends in the program now.
I realized something that day. No matter where we come from, with different cultures, backgrounds, and experiences, we are all the same at the end of the day in a way—honest hard-working people, trying to make our lives a little better.