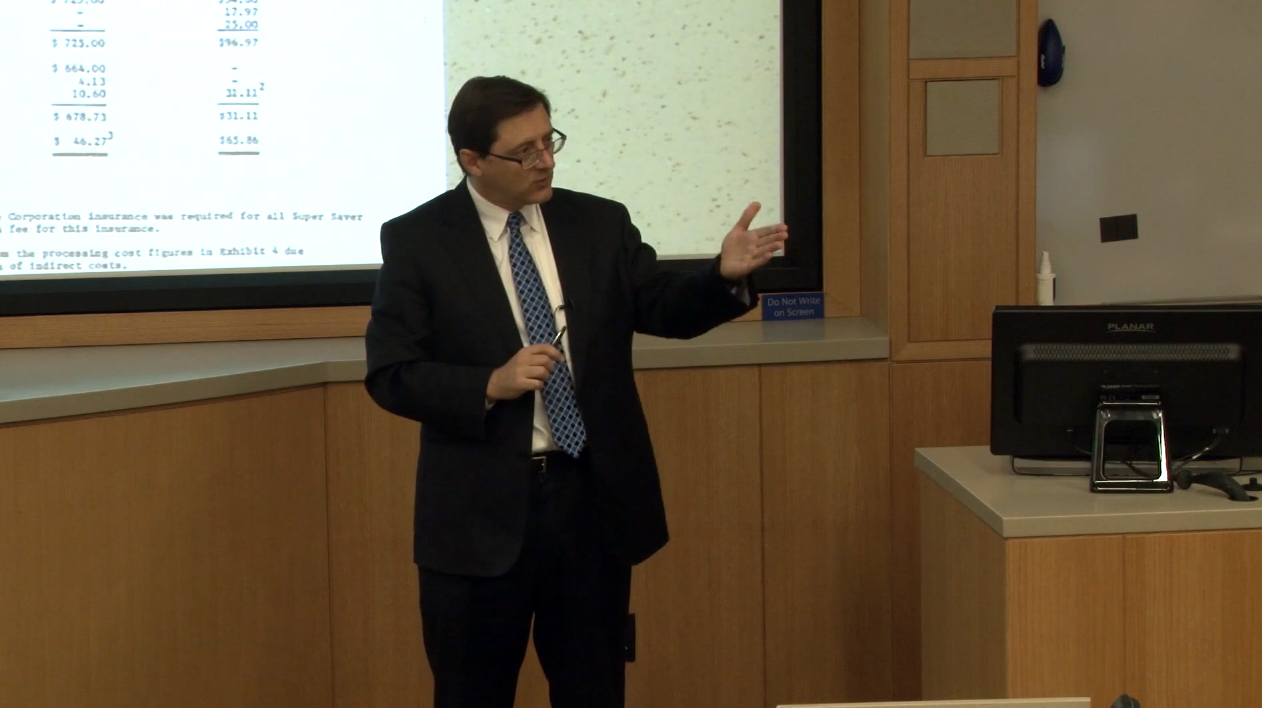 One of the reasons that I was attracted to Fuqua was because of its shorter, six-week terms and the ability to quickly get an overview of general business concepts before diving into elective classes for a deeper perspective. Students who have significant experience in a core subject have the ability to exempt out and replace it with another class, but Fuqua was my first classroom exposure to business and I didn't exempt out of anything. Until winter break of my first year, all of the classes I took were core classes and automatically added to my schedule, so I didn't have to worry about choosing which classes to take.
That all changed going into Spring Term 1. Because of the shorter terms, by the time I left for winter break I had already taken all the core classes but one (operations) and had at least a basic foundation in leadership & ethics, global institutions, probability & statistics, economics, financial accounting, leadership communication, finance, marketing, and strategy thanks to that coursework. It was helpful to get through all of these classes quickly so that I could have a well-rounded business acumen by the time interview season began in early January.
In Spring 1, for the first time I was able to choose elective classes, and with the completion of the core operations requirement that term, I would be free to choose all of my classes for the rest of my Fuqua experience.
But what electives should I choose? With over 100 offered each year, it was a bit overwhelming to decide which ones to take. Do I take classes that apply directly to my post-Fuqua career plans? Do I take some fun and less time-intensive classes so I can spend more time with my family, recruiting, or in leadership and extracurricular roles? Do I pick a concentration (or even two) and focus on classes that apply to it? Do I take all hard classes and really push myself?
In the end, each person's strategy will be different, but here is the general method I used to pick the classes I wanted to take:
Concentrations
I first chose the two concentrations that I found most interesting and most applicable to my future career and used those concentration requirements as a guide to choosing the electives that were interesting to me.
Interest
If there were any classes that sounded particularly interesting to me but didn't necessarily help fulfill any concentration requirements, I also included those on my list. This was a hard step because there are way more classes that interest me than I would ever have time to take at Fuqua. If only I had a few more years here…
Recommendations
I reached out to second-year and former students to ask for their recommendations. There were a few classes I never would have considered taking that I ended up putting on my list because of how high the peer reviews were, whether that was for a particular course, or professor, or both.
Timing
There are very few (if any) electives that are offered every term, so I had to be strategic in deciding when to take the classes I wanted in order to avoid any possible conflicts. Additionally, I tried to even the workload where possible, taking into consideration recruiting cycles and other life event—for example, I will be taking a lighter load (only 2 classes) this upcoming Spring 1 term since we are expecting our second child in early January.
Stretch
This has possibly been the most important and impactful part of my decision making process. Although it would have been nice to avoid hard classes or subjects I wasn't particularly fond of, I made a list of subjects I was weak in and made sure to take classes to help stretch the breadth of my education and strengthen those weaknesses. I'm glad I did this. Not only did I feel like I was able to minimize some of my short-comings, but some of those classes ended up being among my favorites that I have taken while at Fuqua. Two in particular come to mind:
Decision Models: Decision Models is one of those classes that is notorious for being difficult and a lot of work. At the same time, I heard more second-years say "I got the job offer" because of the skills they learned in Decision Models than any other class, so I figured it was a must-take before I left for my internship. When I registered, I determined I would do my best, but expected that it would be just one of those necessary evils I'd have to endure for a greater good of getting a job. In reality, I ended up loving the class so much that I actually changed one of my concentrations to Decision Sciences after it was over. I now feel comfortable structuring decision problems under uncertainty, interpreting data, and using models to make sound decisions when confronted with difficult and complex decisions. And yes, I got the job.
Managerial Accounting: I'll be honest—I had a rough relationship with the core financial accounting class and was excited to never have to take another class with accounting in the title. However, during the summer I decided to increase the number of "stretch" classes I would take, and felt like I needed to have another go at the world of accounting. I registered for Managerial Accounting because I had heard great things about the class and the professor, Shane Dikolli, but I was still not looking forward to a class that I felt would be all about t-accounts and accounting regulations and have no application to my future career. One, I was wrong about what the class was actually about. Two, the class has been more applicable to my future career than any other class I've taken. Three, Shane exceeds the hype. And four, it has been my favorite class at Fuqua up to this point by far.
While it's important to choose classes that are interesting and directly applicable to your future career, I highly recommend also taking a few classes that scare you or feel completely out of your comfort zone—you never know, they might actually be your favorite.