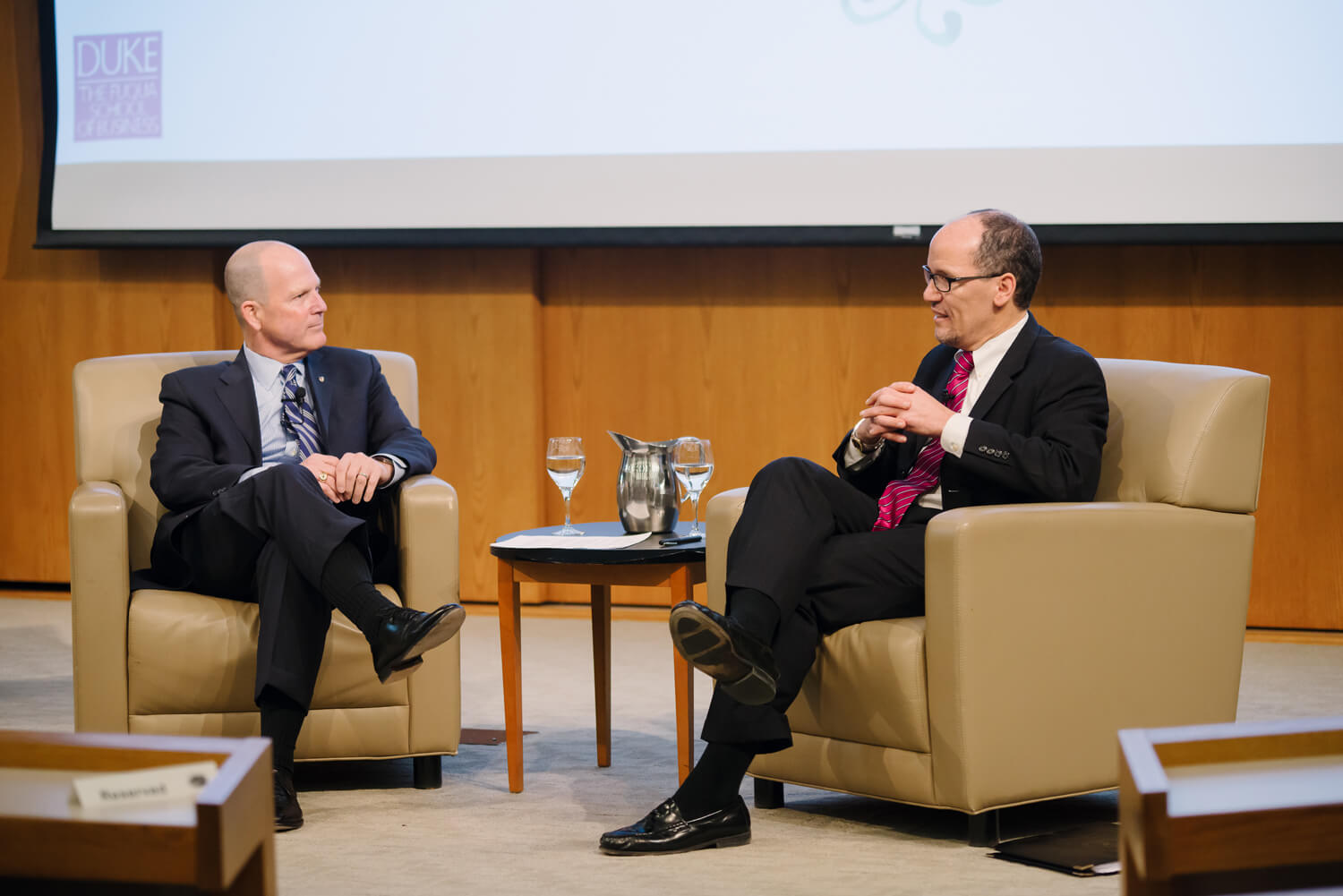 In February, Fuqua hosted the 10th annual Sustainable Business & Social Impact (SBSI) conference, and it served as a great reminder for the reasons I choose Duke more than two years ago. The opportunities to get involved in the social impact and sustainability spaces are endless!
As I reflect on the last two years, my involvement with the Net Impact Club is a highlight. In addition to participating in the incredible 2014 and 2015 SBSI conferences which were organized by the club, I helped plan the Week in Cities treks in San Francisco and New York City as a member of its cabinet. The Net Impact Club has accomplished a lot over the last two years: two popular Day in Durham service events, many interesting lunch and learns, integration of social impact cases into the curriculum, and much more!
During my first year, I participated in the Fuqua Client Consulting Practicum (FCCP) in South Africa, which remains one of my favorite experiences at Fuqua. Working with awesome classmates on a business model that helps the 'bottom of the pyramid' was very rewarding. In my first year, I also took advantage of social impact coursework and enrolled in Social Entrepreneurship with Cathy Clark.
Even though I feel like I've done a lot in the social impact space, there is so much that I didn't have time to explore! The Center for the Advancement of Social Entrepreneurship (CASE) offers so many opportunities: CASE i3, Fuqua on Board, Social Entrepreneurship Accelerator at Duke (SEAD), fellowship programs, financial aid programs, career support and more. Learn more about CASE's student offerings for students here. Even the larger Duke community offers opportunities to engage in the social impact space with students from across campus with programs like Duke Interdisciplinary Social Innovators (DISI), as just one example.
As my time here is winding down, I really wish I had two more years to do it all!