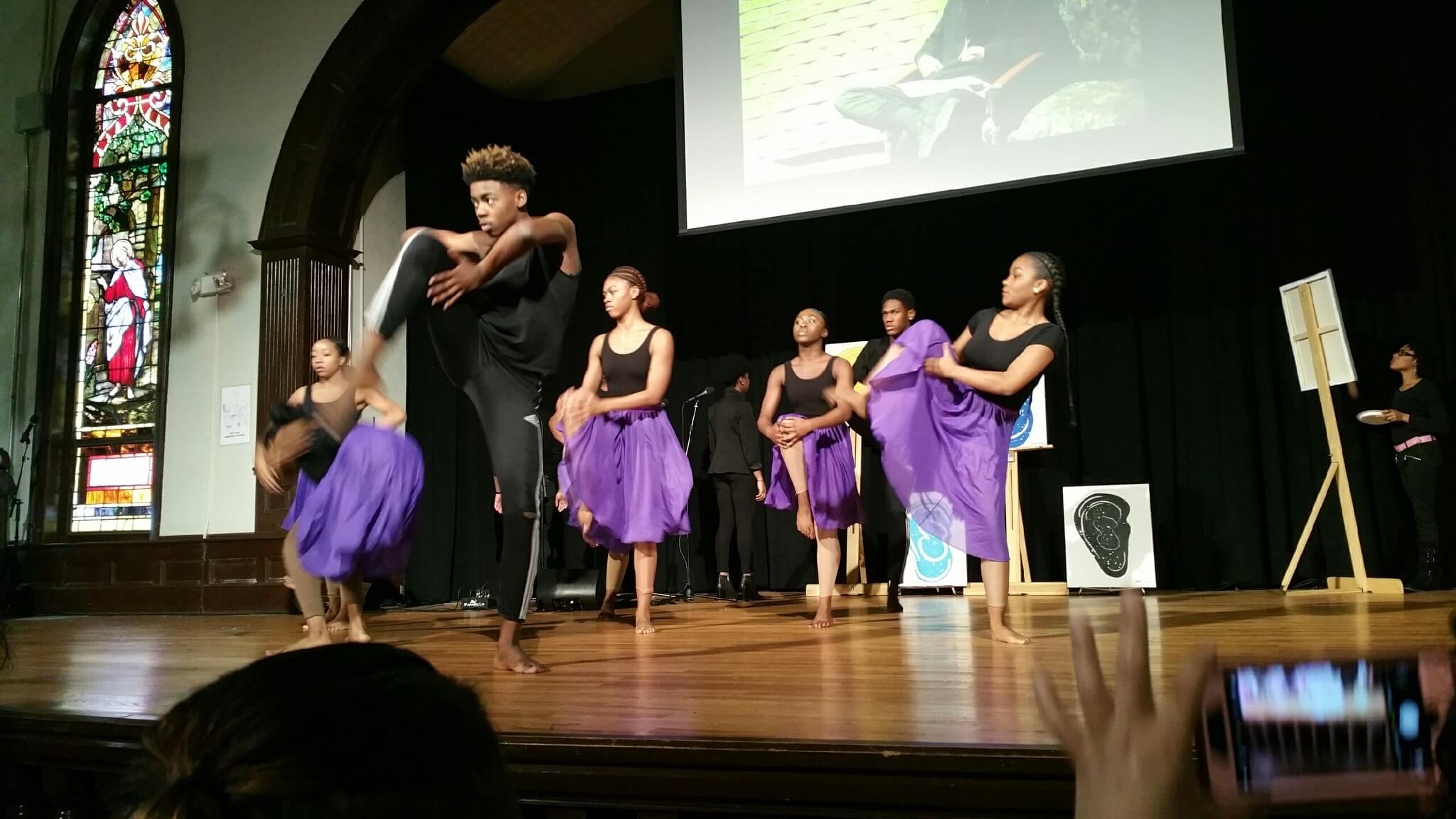 So far, one of my most memorable experiences at Fuqua, has been leading a local initiative called Just Listen which uses high school student narratives and performance art to promote social change.
We founded Just Listen as a collaboration between two local Durham public schools, Fuqua and Sanford School of Public Policy students, and students from nearby universities. For 10 months, we worked on a two-part event—an original production that featured the stories of five local high school students, and an interactive gallery that highlighted the narratives of over 35 students from the greater Durham area. This project has been the best part of my graduate school experience up to now, because it's given me the opportunity to bring people together—which is no easy feat—and allowed me to grow my leadership skills.
As a dual degree MBA and MPP student, I had the support of my teammates from Fuqua and Sanford to help bridge the gap between different groups of people. But what really made Just Listen a truly collaborative endeavor were the people in Durham. The city is full of individuals willing to come together to present the broader narrative of the community. Thanks to Durham's commitment to collective impact, we attracted an audience that included Mayor Bill Bell, other local policy makers, and the families of the students involved in our program. We produced an event that really showed the power of collaboration.
Through my experience, I've realized an MBA is about more than learning business principles and concepts. It's about becoming a more effective leader so that you are better equipped to make a positive impact on the people around you. So in shaping my time at business school, I decided to start the Just Listen initiative to challenge myself and take on a new leadership role. The experience helped me understand the impact of my decisions, accept the support of those around me, and become better at listening to feedback. Ultimately, I now see how my leadership style affected the various stakeholders who made Just Listen a reality. Don't get me wrong, I have thoroughly enjoyed my classroom experience at Fuqua, but I've found that some of my most valuable lessons are learned outside of school, interacting with the community.
To make the most of their business school experience, I strongly encourage people to go out on a limb and try new things—to challenge themselves and lead in environments that are uncertain and where they have to bring diverse people together for a common goal. The Just Listen initiative allowed me to do just that and I could not be more proud of what we were able to accomplish.
Learn more about Evan's Just Listen initiative here and in the video below: