Prior to business school, I had never traveled outside the United States. I came to Fuqua wanting to challenge myself to try new things, and I knew that going on a Global Academic Travel Experience (GATE) and stepping outside my comfort zone would be an important part of my experience.
Fuqua defines GATE as "an elective course in which you focus on a region's history, politics, economy, and culture—both in the classroom and in person as your class travels through the region." To me, GATE lived up to being much more than a trip—it was an eye-opening experience that is a defining part of my time at Fuqua.
The In-Class Experience
Much of what incoming students hear about GATE is in regard to the travel, but I learned so much from the classroom portion as well. Taking the pre-departure course from a Chinese history expert, Dr. Nicole Barnes, was critical to the learning process, because we had context going into our country visits. We knew why were visiting a place and what it meant. Dr. Barnes incorporated group projects, allowing students to get to know and present on a topic we were excited about experiencing in China. Additionally, taking the class as a group prior to departing created a team atmosphere in which everyone felt included and encouraged to participate.
Memorable Trip Moments
Going on the GATE trip was everything we anticipated when it came to the cultural and business visits. We went to all the famous locations, but Fuqua ensured the trip went beyond the surface of China. Here are some of my most memorable moments:
Beijing: Great Wall of China – You can't go to China without going to the Great Wall, and this was our very first stop upon arrival. The sights were as breathtaking as you would expect, and as someone who can be scared of heights, I already was being pushed outside my comfort zone by taking a ski lift up and taking a toboggan down the side of the mountain.
Beijing: Hutong Tour & Home Visit – One of the most interesting parts of the trip was being driven through the hutongs of Beijing to eat lunch with a local family. Hearing about life from a local resident was eye-opening, and it might have been the best food of the trip!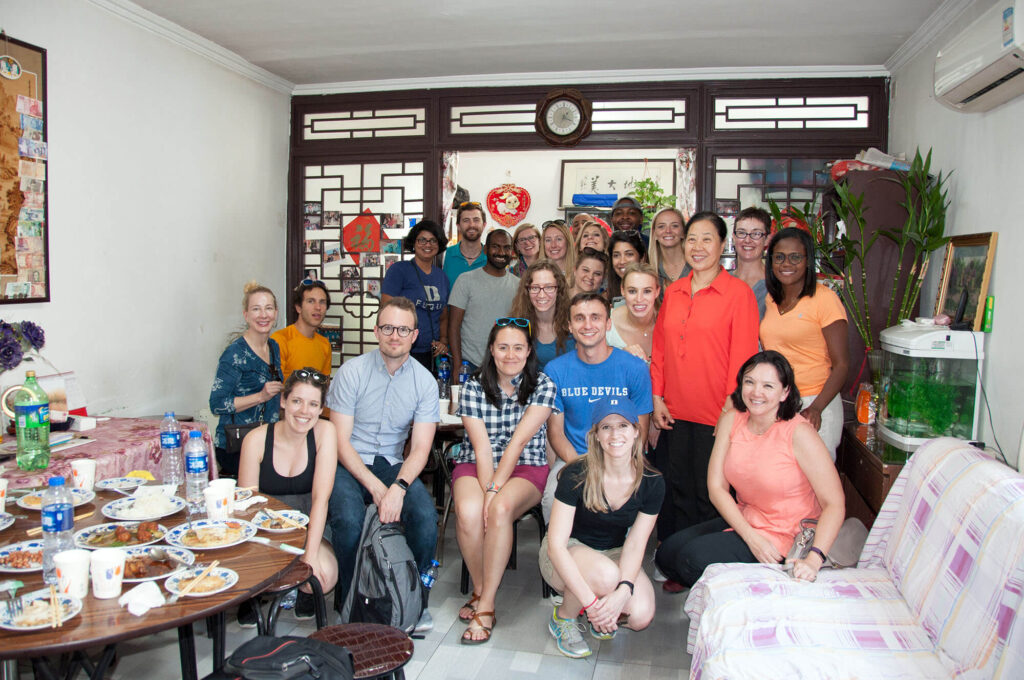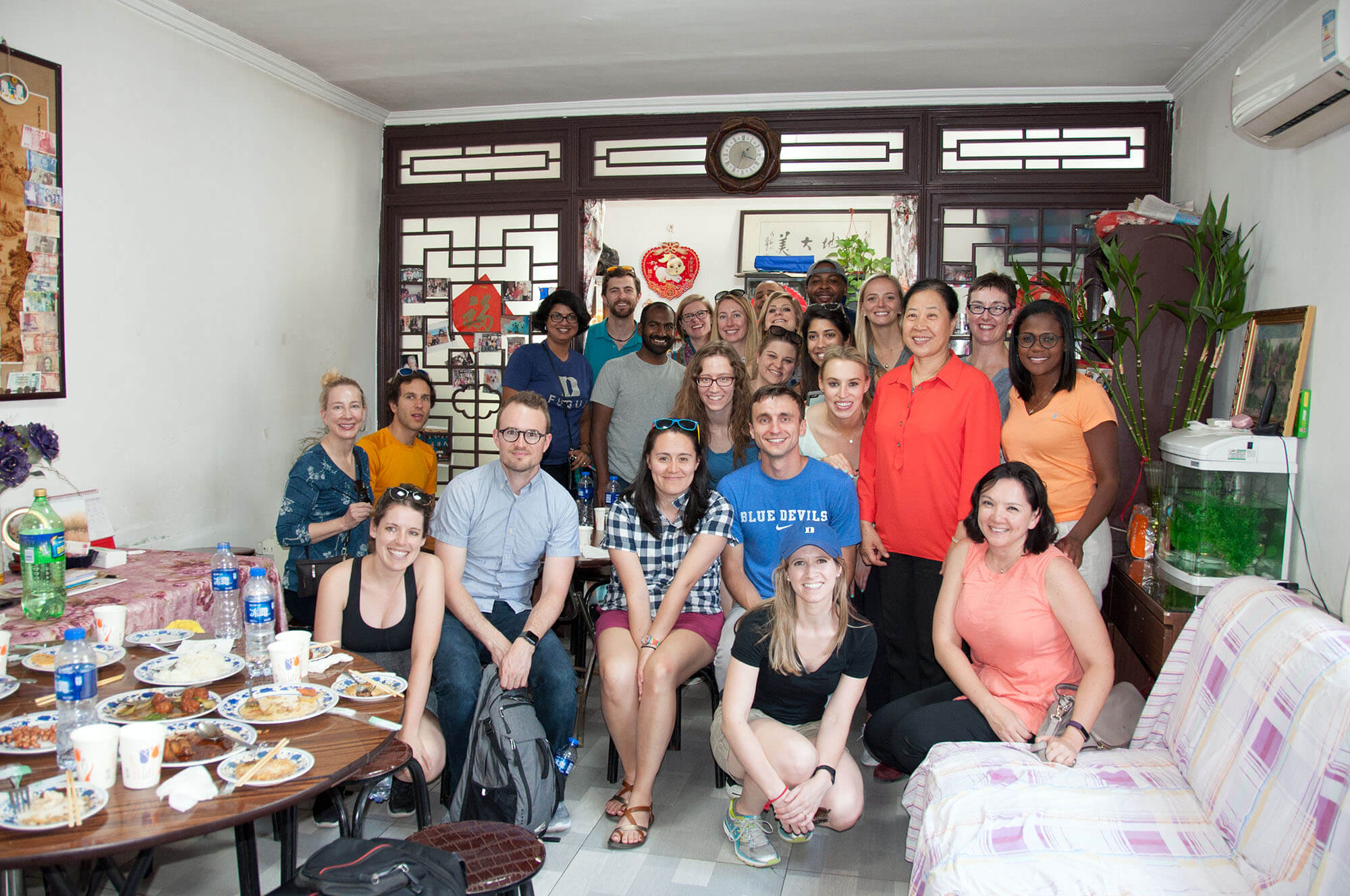 Lijiang: Old Town – For a girl that loves souvenir shopping, the winding lanes of Lijiang Old Town provided a match made in heaven! Hundreds (if not thousands) of shops lined the streets of Old Town, giving us the opportunity to work on our negotiations skills with the vendors.  
Lijiang: Fuqua Community Support – One trip experience was memorable to me in particular, because it continued to show me how deep the Fuqua Paired Principle of "loyal community" runs. While in Lijiang, I became severely dehydrated for two days, eventually requiring a hospital visit. This experience would have been extremely tough on my own, but everyone looked out for me. From our trip 'mom,' Samantha Fiske (a senior associate director of development at Fuqua) taking me to the hospital at 2:00 A.M., to classmates regularly checking in on me to make sure I was recovering, to our professor getting the hotel to deliver bananas to my room since they were the only thing I could keep down, the support and kindness I experienced will never be forgotten.
Shanghai: L'Oréal Visit – My favorite business visit of the trip was to L'Oréal's China headquarters. As a fan and user of their brands, it was incredibly interesting to hear about the differences in marketing to American consumers versus Chinese consumers. The lessons I took away from this visit will be incredibly helpful to me in my future career.
Shanghai: Disneyland – The trip itinerary worked in free days that allowed us to visit interesting locations of our choice. Of course, as a lifelong Disney fan, I found myself wanting to compare the differences between the Florida theme park I knew and loved and the new Chinese one. Luckily, it was only a two-hour subway trip, and it proved to be one of the most interesting cultural experiences for me. As someone who is so familiar with the U.S. Disney parks, I was able to immediately notice changes they had made for the Chinese consumers. This made for a fun visit but also one that helped me understand the way a business adapts for an emerging market.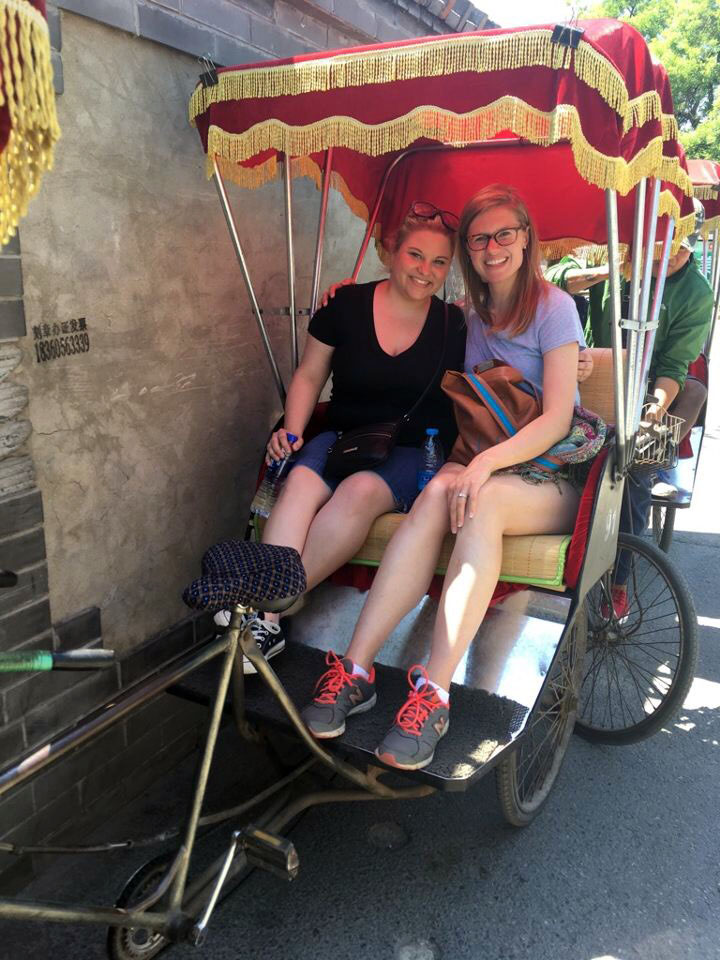 What I Learned
Successfully doing business in China is so much more complicated than the media sometimes represents it to be. Just because it is a huge country does not automatically make it a place where you can easily profit. It is key to gain a strong understanding and respect of Chinese culture to form durable partnerships and be able to effectively target the consumer. With that said, the Chinese market is incredibly dynamic and if you are able to develop a strong awareness of its business environment, it could be a particularly lucrative opportunity.
Beyond GATE's intended lessons about business in China, I learned more about myself than I had ever expected. This trip pushed me to get out of my comfort zone, pushed me to try new activities, pushed me to face fears, and most importantly, pushed me to change my worldview and what I believe I'm personally capable of. GATE was one important step of many that have made attending Fuqua a truly transformational experience.