Over the past two summers, I led trips to Port-au-Prince, Haiti, where my team of high schoolers volunteered at the Mephibosheth House, a home for kids with disabilities. The kids at the "M House" had disabilities ranging from autism and down syndrome to deformities and cerebral palsy making them wheelchair-bound. Never have I met kids with so much joy and perseverance, which was especially inspiring given many of them were abandoned, abused and forgotten. One little girl with autism was literally left naked at the gate of the M House with a note taped to her saying "she is no longer needed."
My experience in Haiti was a pivotal moment in my life. I decided I wanted to use my education, resources, and finance skill set to make a difference in the world for people who might not have the same resources as me.
After spending six fulfilling years working at Target Corporation in finance, I came to Fuqua this fall because of its world-renowned social entrepreneurship program. My time here has been filled with amazing experiences alongside classmates who are also looking to use their business skillset to make a difference in the world. One of my favorite experiences in the impact space has been outside of the classroom at Fuqua where I serve on the cabinet for MBA Games—a student-run club that started in 1989 with the goal of raising money and advocating for Special Olympics of North Carolina (SONC). We're SONC's biggest donor, raising over $40,000 last year alone.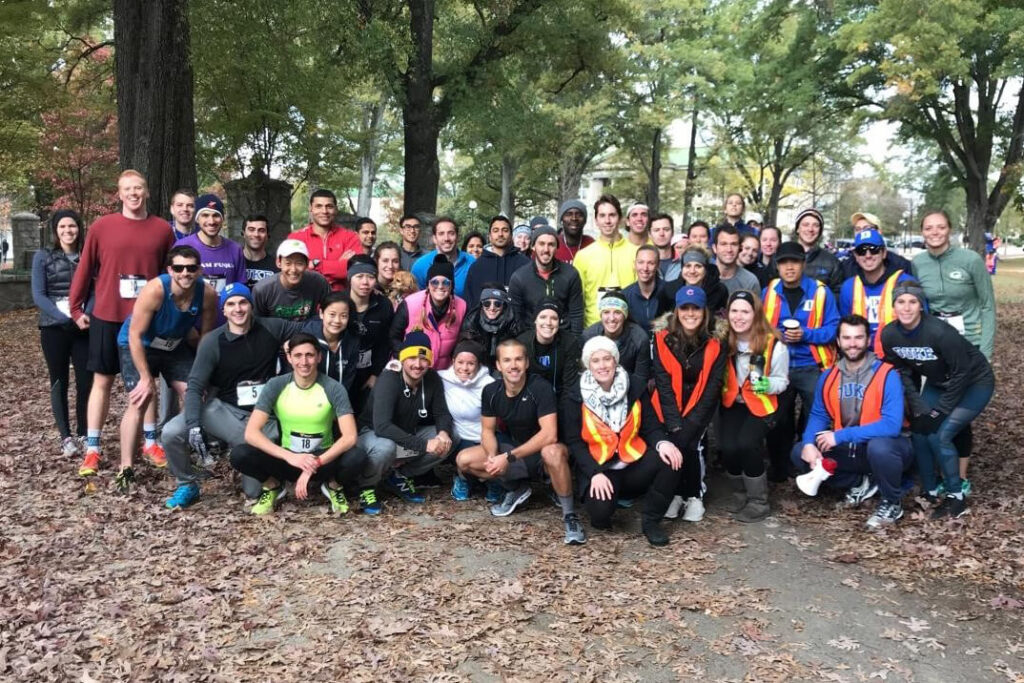 Special Olympics is near and dear to my heart. Prior to Fuqua, I volunteered monthly at Hammer House, a home for adults with disabilities in Minnesota. I played soccer in college and each spring we would help our friends at Hammer House prepare for the Special Olympics. Through interactions with the Durham athletes and advocacy for SONC, MBA Games makes me feel like I'm at home.
In April, we'll host our annual capstone program, MBA Games Weekend, where Special Olympians will come to campus and compete in a variety of events alongside students from Fuqua and other peer MBA programs. Preparation has already begun for the big weekend, and we've also been busy this fall with several other fun initiatives to raise money for SONC and to get to know the local athletes.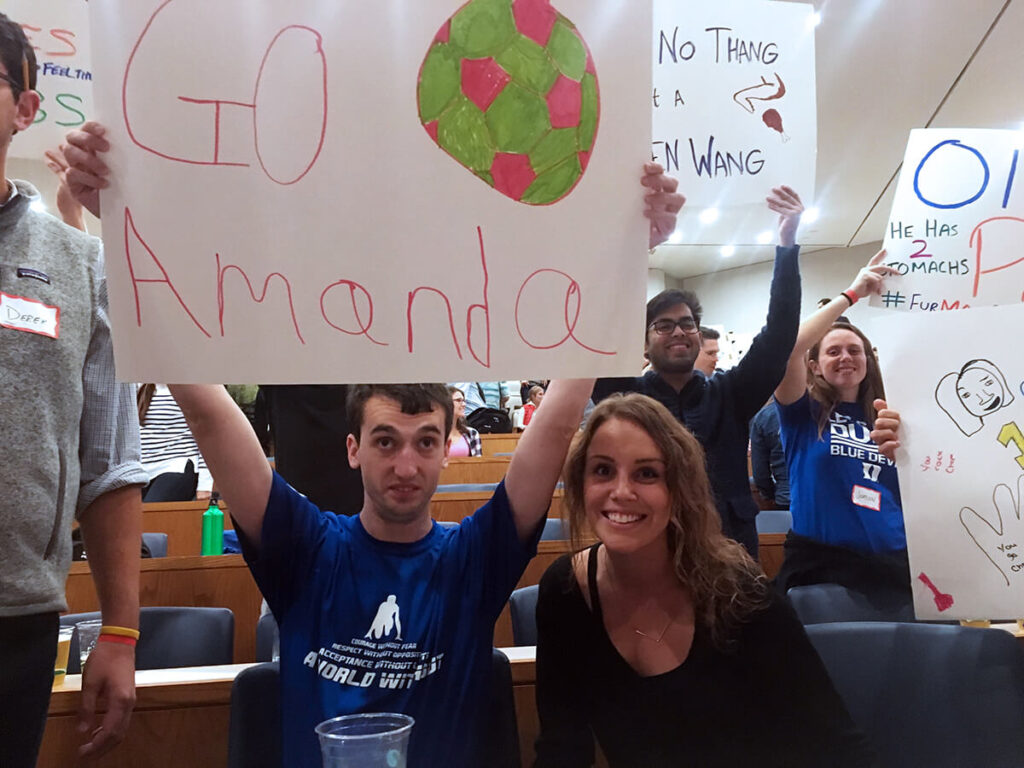 In October, MBA Games hosted a contest where MBA students, professors, and our very own Deans, Russ Morgan and Steve Misuraca, raced to see who could eat the most chicken wings in front of a packed auditorium of 400 students. Some Special Olympians came by to cheer on the contestants. One of the athletes, Matt, said he plans to compete in the competition next year!
We also hosted our Turkey Trot and Ugly Sweater Party fundraisers, as well as a movie night and gingerbread making party with the athletes this fall. It's amazing to see the unwavering support and enthusiasm from our Fuqua community, including classmates, staff, and professors who participate in our events throughout the year. It makes me happy to see them all as excited to be involved in Special Olympics as I am.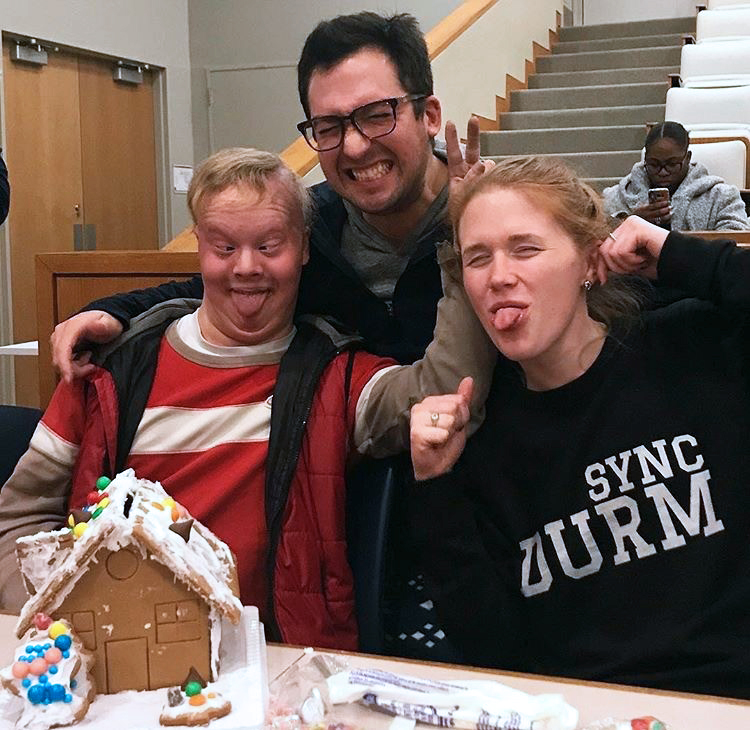 I've learned so much from Special Olympians about perseverance, determination, and how to work hard but have fun along the way! The athletes emulate the meaning of Winton Churchill's quote "Success is not final, failure is not fatal: it's the courage to continue that counts." As much as we put into preparing for events and raising money, nothing will ever come close to what we learn from Special Olympians. These are lessons that my classmates and I can't necessarily learn in a classroom or from a textbook, but nonetheless are irreplaceable as we prepare for internships, full-time job opportunities, and careers filled with meaning and impact.