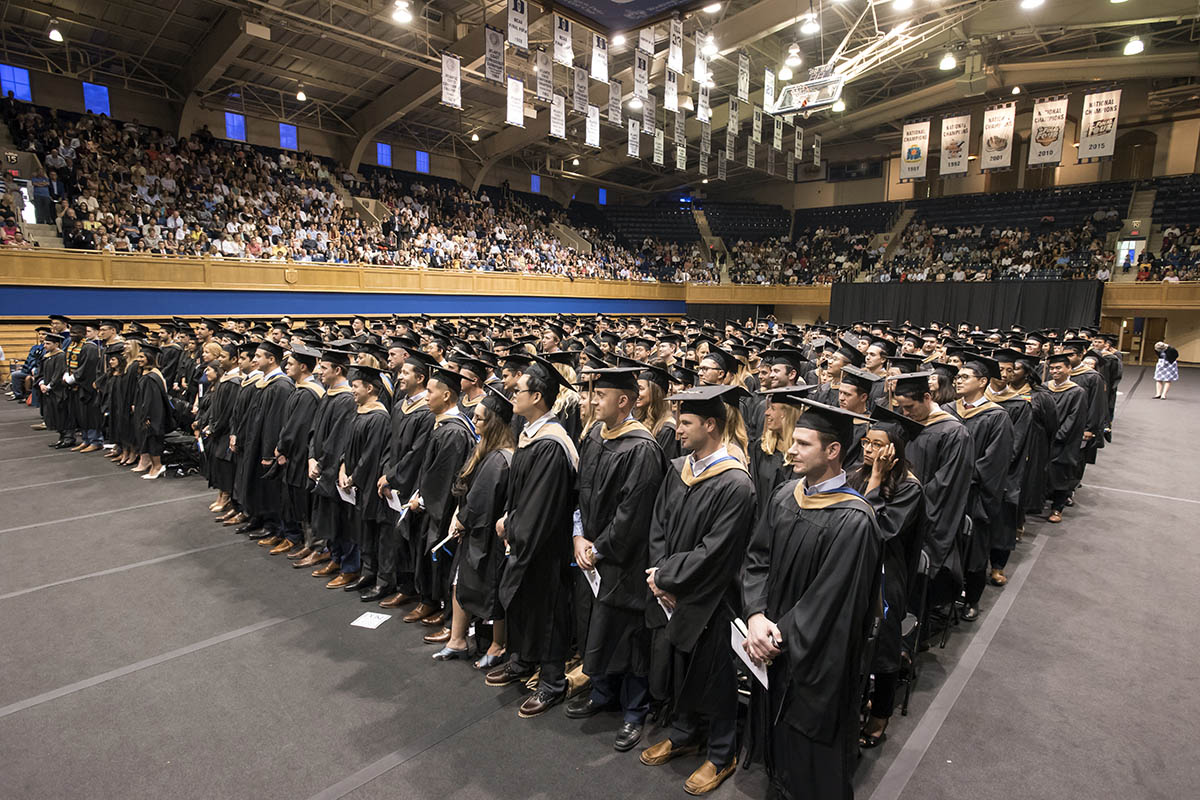 It's that time of year again. We've compiled and analyzed our latest career data—including job results for the Class of 2018. I'm delighted to say the results are again showing Duke Fuqua MBA graduates are landing the jobs they want in a variety of industries: especially tech and consulting.
Our students found jobs all over the world—with the West Coast being the top destination in the U.S. and Amazon the top employer.
You can find the full report career report here. There is also a good summary in this Poets and Quants story.
Below are a few highlights based on the most commonly asked questions about this report:
Where are graduates going to work?
Within the U.S., more of our MBAs are going to the West Coast and it was decisively the top U.S. region for graduates this year. Historically, the Northeast U.S. has been the top geographic destination. We attribute this change to the popularity of the technology and health care industries, along with increased numbers of students going to consulting offices in that region.
Who is hiring our graduates?
Consulting and technology represent the largest industry segments in 2017–2018, at 32% and 28% respectively. Tech jumped significantly over last year, up nine percentage points from 19%. Twenty premier employers hired eight or more of our MBAs in 2017–2018 with Amazon, McKinsey, Deloitte, Microsoft, and Bain highlighting our top employers' list.
What does compensation look like this year?
Mean annual salary is up 4% at nearly $128,000, with median salary staying the same at $125,000. Bonuses received at signing or starting also rose, with the median up to $30,000 from $25,000 last year as well as the mean increasing 9% to $33,202.
When do students take jobs?
The percentage of 2018 MBAs accepting positions at three months post-graduation increased to 94% this year, up from 93% last year. Graduates who don't accept jobs in that timeframe may have good reasons for a later search—like they are heading to a startup that isn't yet hiring full-time employees or they move to their desired city first and then complete the job search locally.
It's exciting to see where our students decide to lend their talents after graduation. My team feels lucky to be part of the process that connects students with the job opportunities they desire. Next, we look forward to hearing about all the ways these students are making a positive impact in their companies and communities!
Note: These statistics are gathered and reported in accordance with employment reporting standards set by the MBA Career Services and Employer Alliance.