At Fuqua, we believe in empowering our students and alumni with the business skills needed to achieve social change. The Center for the Advancement of Social Entrepreneurship (CASE) was founded at Fuqua to do just that. But there are some common myths about CASE and social impact at Fuqua, so we wanted to dispel those for you.
Myth #1: CASE is only for students who want to launch social impact startups or work for nonprofits
This is the myth that we hear most often. However, at CASE we believe that our students and alumni must be prepared to create change in any sector.
The myth is understandable given that we have incredible alumni that have used our programs to launch their own social ventures. Take for example Anne Steptoe, our 2014 CASE Launch Pad winner and founder of MedServe. And we have many alumni that go on to incredible careers in the nonprofit sector—serving as president and COO of KIPP DC, chief program officer at myAgro, VP finance of Latino Community Credit Union, COO for Boston Public Schools, and so much more.
After Fuqua, many of our MBAs will indeed go on to work in nonprofits or take on government roles, while others will use the skills they learned at Fuqua and through CASE to become consultants, impact investors, and leaders of for-profit companies. The possibilities are nearly endless, but we know our students leave Fuqua with the skills and networks to become a catalyst for the change they want to see in the world.
Myth #2: Impact is a niche part of the Fuqua experience
It's a fear that we hear from prospective students—if I care about impact, will I be the only one? The definitive answer at Fuqua is no! Nearly one in three applicants to Fuqua list CASE as a main driver in their decision to apply to Fuqua. Twenty percent of the first year class attended our Starting Line program at the beginning of the school year, which is an orientation to the impact opportunities available to them during their time here. The student-run Net Impact Club is one of the largest clubs at Fuqua and hosts the annual Sustainable Business and Social Impact conference, which attracts incredible speakers (Rose Marcario, CEO of Patagonia; Neil Blumenthal, Co-CEO of Warby Parker; Seth Goldman, former TeaEO of Honest Tea, and many more) and nearly 700 registrants last year alone.
In addition to our work at CASE, Fuqua's Career Management Center has a team focused on social impact & sustainability career advising and connections. Fuqua also has professors who care deeply about business in service of society. For example, Professor Aaron Chatterji launched a new course last year on corporate activism and Professor Ashleigh Rosette is conducting research and leading classes on women's leadership and racial equity. And these are only examples from Fuqua's campus—there are many additional resources and innovative programs happening all over the larger Duke campus that you have access to.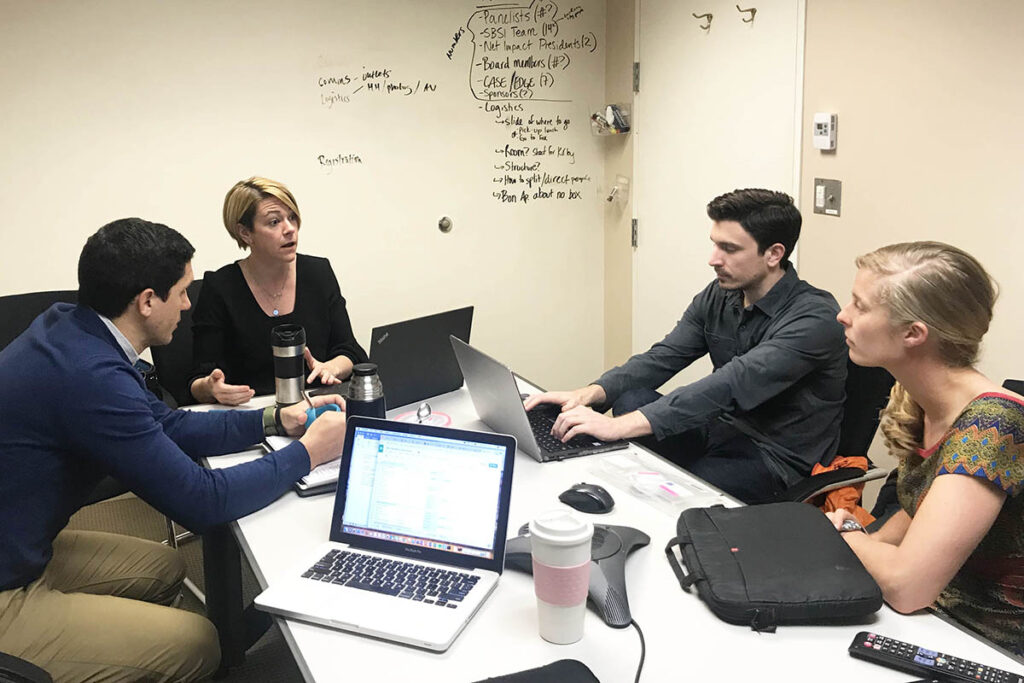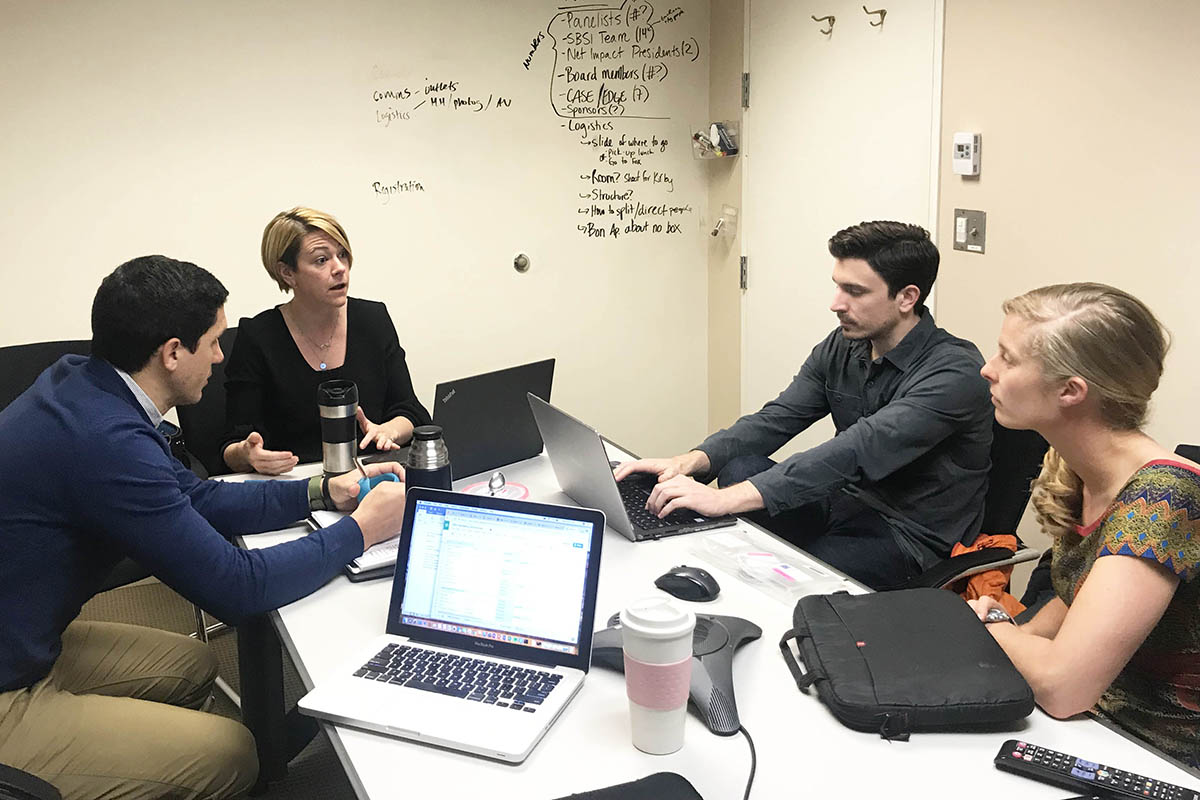 Myth #3: You can get the same impact education at most business schools these days
While it is true that since CASE's pioneering founding 17 years ago, a lot of other universities have realized the power of impact within a business school education. However, our programs remain top notch. Here's a few of the things that differentiate us:
World class business fundamentals plus a rigorous, competency-driven approach to impact: The business skills you learn at a top-ranked MBA program like Fuqua are unparalleled. In addition, CASE layers on the unique competencies that are needed to create impact. Our courses, extracurriculars, and career support drive you to develop 'hard' skills like conducting strategic or operational planning for social ventures [check out Fuqua Client Consulting Practicum or CASE Initiative on Impact Investing (CASE i3) Consulting Program as examples] alongside the critical 'soft' skills such as resilience, inspiring and motivating others, and navigating constantly evolving social problems.
Impact Investing and Social Innovation: As an impact leader, you'll have to understand the skills needed to achieve sustainable impact, but you'll also have to navigate the capital stack required to fund the work. At Fuqua, we offer award winning programming for both through CASE and CASE i3.
Connections to impact leaders: CASE's connections are unparalleled. CASE's Advisory Board includes leaders from Habitat for Humanity, B Lab, and Ashoka, and our CASE i3 Board includes leaders from Acumen, Prudential, Cambridge Associates, and more. Our speaker series brings in leaders such as the CEO of Teach for America, the head of Impact Investing at Morgan Stanley, and the COO of the Gates Foundation. Our networks ensure that we stay connected to the latest happenings in impact, and the latest job opportunities for students and alumni!
Breadth of impact programming for students: Finally, our student programming is best in class. You'll have access to: a concentration in Social Entrepreneurship; award-winning elective courses related to social entrepreneurship, social innovation, and impact investing; hands-on practicum opportunities; deep dive fellowships; Fuqua on Board (a nonprofit board training program); and so much more.
And that truly is just the tip of the iceberg. You can learn more about CASE and our offerings and research on our website, and if you have questions, please email us. We hope to see you soon!