Category:

Admissions
3 Things to Know About Funding Your MBA
Here in the admissions office we get a lot of questions from prospective and admitted students about financial aid and scholarships. We thought it might be helpful to lay out some of the basics for you and help you get an understanding of how things work here at Fuqua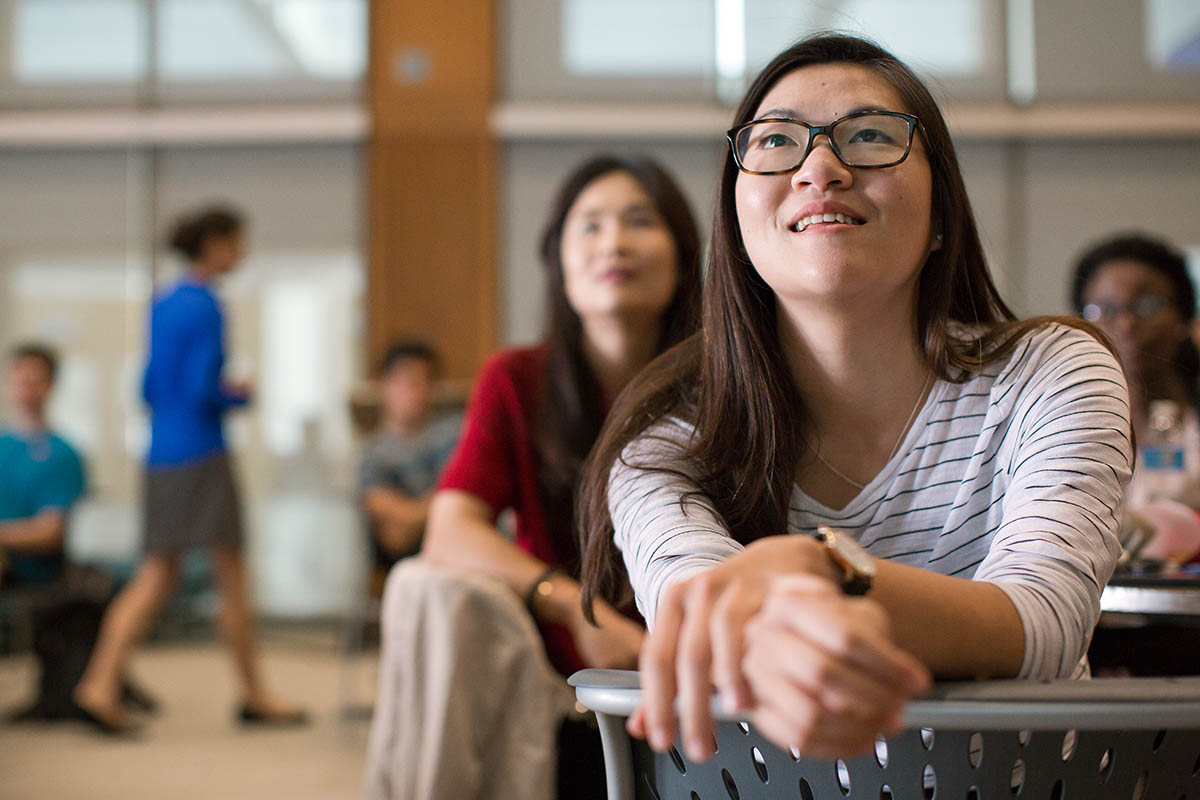 Here in the admissions office we get a lot of questions from prospective and admitted students about financial aid and scholarships. It can be overwhelming to navigate funding your MBA, and every school's process (and definition of financial aid) may be different.
We thought it might be helpful to lay out some of the basics for you and help you get an understanding of how things work here at Fuqua. Whether you're in the early stages of exploring business schools, or you've been admitted and are trying to figure this whole thing out, we hope there's something here that will be useful.
1. Financial Aid and Scholarships are Different
At Fuqua, we think of financing in two different categories: merit-based scholarships and financial aid. The admissions team handles all scholarship funding, and the financial aid office will help you navigate other funding options, which include loans, third-party funding, and government funding. They'll also handle your Free Application for Student Aid (FAFSA) and any need-based aid.
You will be notified of merit-based scholarship decisions at the same time you receive your admission decision, while financial aid options come around a little bit later. You can apply for financial aid after the tuition budget for the following academic year has been released, which usually happens in March. You will have full access to our financial aid team who can help you navigate the loan process as an admitted student.
2. We Distribute Generous Merit-Based Funding Every Year
As noted previously, merit-based scholarship decisions are done through the admissions office. Your Fuqua application also serves as your scholarship application, and these awards are decided upon by a scholarship committee within the admissions department.
As a scholarship committee, we look for individuals who are outstanding in any number of ways, and we award an unlimited number of scholarships each year. About 60 percent of the class will receive a scholarship, and these range anywhere from a few thousand dollars to full-ride funding. Your scholarship award will be for the full two years of the program. These scholarships are funded largely by our alumni and include many named fellowships from the Fuquans who have gone before you.
3. You Have Access to Additional Summer and Postgraduate Funding
When you consider the funding you'll receive from Fuqua, it's important to remember you have access to additional funding as both a current student and a recent graduate.
Many students choose to intern in the nonprofit space or pursue their own ventures in the summer months between their first and second year. In a true embodiment of our school culture, students organize initiatives to raise money for classmates working in social impact whose intern salary might not offset their cost of living. Additionally, the Fuqua Summer Internship Fund enables students to work in the social sector by matching employer salary contributions up to $15,000.
Fuqua graduates pursuing a career in social impact or government also have access to the Rex and Ellen Adams Loan Forgiveness Program. This program provides financial assistance in the form of loan forgiveness awards to qualifying Daytime MBA alumni who work full-time for eligible nonprofit and government organizations. Since its inception, the program has provided $2.1 million dollars to 102 Fuqua alumni.
A Few Other Things to Consider
Applicants and admits are often curious whether or not they can supplement their funding with paid work while they're a student. Fuqua does offer a number of paid positions for its students including career fellows, admissions fellows, marketing fellows, leadership fellows, and teaching assistants.
We recognize that pursuing an MBA can feel like a big financial output. We encourage you to keep in mind that the cost of living in Durham is very good, and our graduates average a starting pay of $120,000 which puts them in a good position to pay back any loans.
We hope that helps! Please don't hesitate to reach out to our team if any questions come up as you navigate this process.