Category:

Energy & Environment
Plotting a Path to Blue Economy Venture Capital
After talking with Fuqua faculty, I knew the dual MEM/MBA degree at Duke University was the perfect place for me to dive deep into the blue economy.
When I first decided to go back to graduate school, I was sure of only two things: I had a passion for regenerating our oceans, and I had no idea how to turn that passion into a career.
Lucky for me, I was introduced to Dan Vermeer the summer before I committed to Duke, and our resulting conversation helped to turn the tide for my career. Dan's passion for the ocean and excitement over the opportunities in the blue economy was contagious. As he spoke about his work at Fuqua's Center for Energy, Development and the Global Environment (EDGE), the Ocean 100 project, and Oceans@Duke, I became more and more convinced that a dual MEM/MBA degree at Duke University was the perfect place for me to take a deep dive into the blue economy.
Year 1: The Maiden Voyage
When I arrived at the Nicholas School to begin my Master of Environmental Management degree, I was singularly focused on gaining experience within the ocean environment. The Nicholas School offered classes that provided a scientific understanding of the ocean and allowed me to gain critical knowledge in coastal restoration ecology, ocean law and policy, and environmental, social, and governance (ESG) certifications and reporting. I also joined Oceans@Duke as a programming assistant and had the opportunity to learn from faculty working on ocean issues across all Duke graduate schools.
As I became more involved with the ocean community at Duke, I was exposed to incredibly innovative projects and had the opportunity to develop a first-of-its-kind interdisciplinary case study on sea level rise and managed retreat. Although I had no previous experience writing a case study, the encouragement and support from my professors allowed me to step outside of my comfort zone and apply classroom concepts to a high-stakes issue.
At the end of my first year, I was confident a career in oceans was possible, but I was still unsure of how exactly that career would unfold.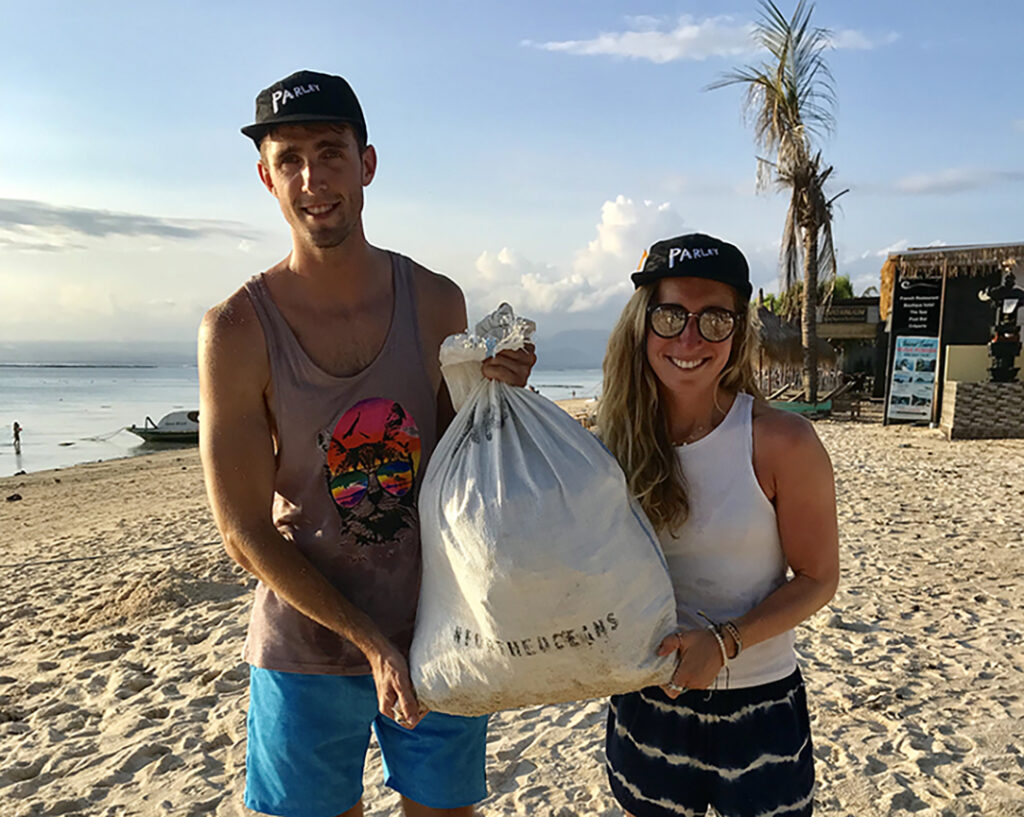 Year 2: Finding My Sea-Legs
My second year at Duke was my first year as an MBA student at Fuqua. I was looking forward to developing the skillset I needed to establish myself as a business leader in the blue economy, but I was also anxious to embark on a new journey full of quant classes and cold calls. Soon I realized that my anxiety was unfounded. From day one of orientation, I was blown away by the support from faculty and fellow students to ensure everyone had the tools they needed to succeed.
As I debated my recruitment path, I leaned heavily on the experience of second years and advice from faculty. I had always been intrigued by the world of impact investing and venture capital but felt that my lack of financial expertise meant it was out of reach. When I met with Katie Kross, the Managing Director at EDGE, and expressed my interest in blue economy venture capital, it wasn't a question of "if" but "how." She asked me to envision my ideal career and then helped me chart a path to reach that goal. From that moment on, I dove head-first into the world of ocean-focused VC.
Joining the Entrepreneurship and Venture Capital Club provided me with an immediate support group of students with similar goals. The second years were so welcoming and eager to share tips and lessons learned that I was never embarrassed by my inexperience. With their encouragement, I landed a fellowship at SeaAhead, an early-stage blue economy VC firm based in Boston.
As a Venture Analyst at SeaAhead, I gained first-hand experience in fundraising, due diligence, and market research. I was fascinated by the speed of innovation taking place in the blue economy and relished the opportunity to research everything from seaweed and alternative seafood to shipping decarbonization, and the circular economy. I found myself pulling from both my Nicholas School and Fuqua classes and was grateful for my dual degree background.
An Eye Toward the Horizon
As I write this, I am on Winter break and sitting at the kitchen table at my family's home in Seattle. I feel the ocean's pull as I look out at the Puget Sound and reflect on the past year and a half. I am grateful for the opportunities I've had at Duke that have helped me to hone my career path and identify my role in the broader impact landscape. I also look toward the next year and a half and beyond with excitement and a sense of purpose. I believe there is no climate change solution that does not involve the ocean, and I am thrilled to do my part in supporting innovation to secure the long-term health of our oceans.