Category:

Learning
Investing in Myself With an MBA
Now that I have graduated with my MBA from Fuqua, it's a great opportunity to pause, look back, and thank myself for this gift that I gave myself.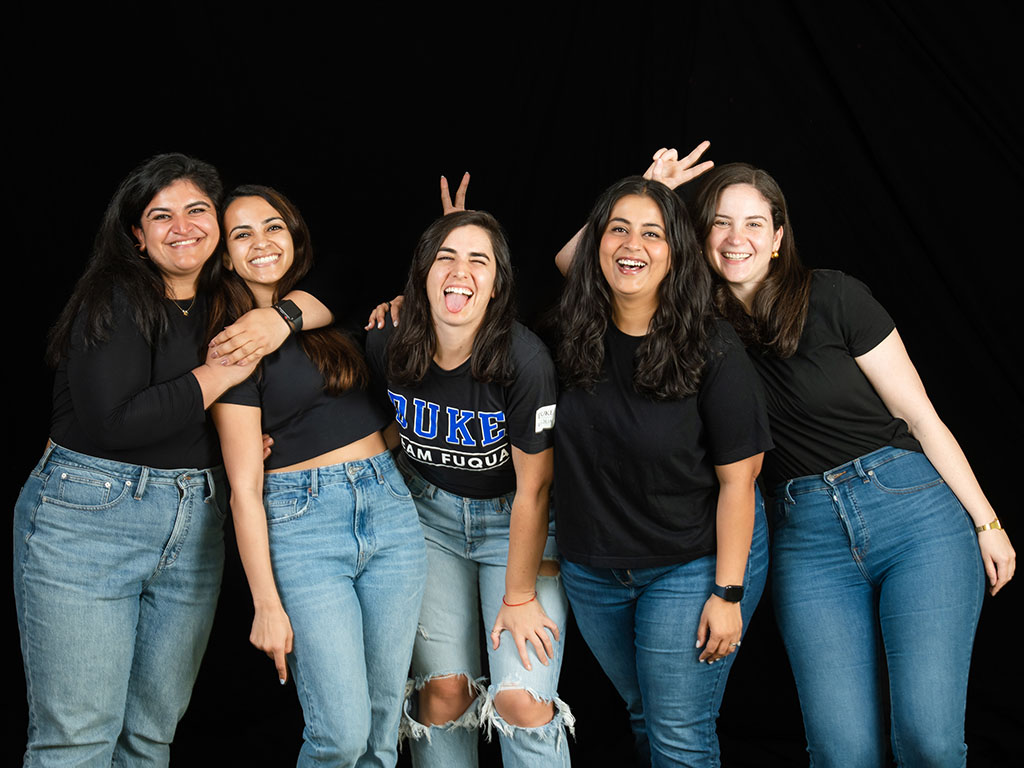 Now that I have graduated with my MBA from Fuqua, it's a great opportunity to pause, look back, and thank myself for this gift that I gave myself. I know it sounds weird—if Hollywood taught us anything it's that we are supposed to thank our parents and partners first (and whoever else helped us reach this accomplishment). Of course, I'm grateful for everyone's help along the way—shout out to my husband who moved to the other side of the world to help me follow my dreams! But I also want to take this opportunity to reflect on this great decision that I made and the hard work I put into it, and appreciate everything I got to experience.
A New Perspective
When I decided I wanted to go to b-school, I knew I wanted to advance my career. I was working in the tech industry in Israel as a business development manager. I wanted to have bigger and better work opportunities. Before school, like many people, I was most concerned about daily things like my client's last email, my next promotion, or what I'll eat for dinner. Though dinner is still a main concern of mine, taking two years off of real life to open my mind and focus on myself has been so eye-opening! I got to learn completely new skills and think about problems and opportunities from angles I've never seen before.
And hey, I will admit, life was good even before b-school—I had a great job, lived in the best city in the world (if you haven't been to Tel Aviv yet, book your trip now!), and had all my childhood friends and family around me. But at some point, I felt like I wanted more and that I could do more. I needed some real-life experiences to get me out of my comfort zone and challenge me. I expected my time at Fuqua to be a great two years, but I wasn't expecting such a life-changing experience.
Growing as a Team
It's hard to describe what exactly in this environment creates all these growth opportunities. If I had to name a few it would be working with such a diverse group of people from different backgrounds, having the power to take on leadership opportunities, and being exposed to businesses, industries, and functions I wouldn't have otherwise. One example from my personal journey was that I got to lead an 80-person trek to my home country, which involved a lot of logistics work (I feel like I basically got my Ph.D. in operations while at it), marketing, communication skills and team work.
So, if I could go back a few years, to when I was working tirelessly to get a good enough GMAT score (5th time's the charm!) and writing all those essays—all to have to defer school by one year because of COVID and visa restrictions—I would tell my younger self to take a deep breath, keep an open mind, and keep doing your best. Getting my MBA was so worth it!
Prospective students who don't quite know what to expect yet (though you might think you do), should know that while it's hard right now, and there will be a lot of hard work moving forward as well, you are going to be a better version of yourself by the end of it. I am so thankful that my younger self dreamed big, was so persistent in achieving goals, and did not give up, even when it was challenging.