A Record-Breaking Year
Our students deserve meaningful work – and they've achieved that as seen in the latest jobs report. The results got the attention of Fortune and Poets and Quants who also wrote about how our school culture sets students up for success in their careers.
However, the best stories are those told by current and former students. Here is a collection of Daytime MBA student blogs related to careers so you can read their words, not ours.
Consulting
Category:

Consulting
Gaining Consulting Experience with FCCP
Fuqua Client Consulting Practicum is an experiential learning opportunity for students to work on consulting engagements with businesses and nonprofits around the world. First-year and second-year MBAs work in teams to assist client organizations with challenges across a number of industries and fields such as marketing, strategy, and operations.
Tech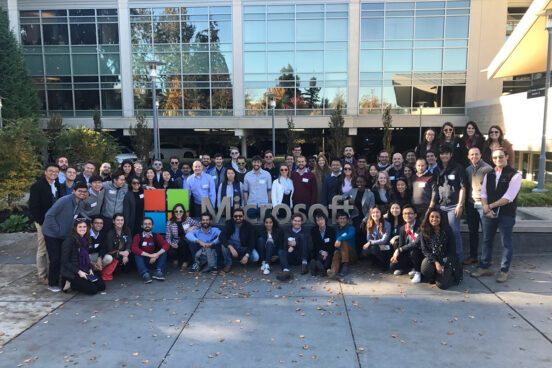 Category:

Technology
3 Impressions from Tech Trek
Ninety of my first-year classmates signed up for Tech Trek and bought tickets to travel across the country during their fall break, with high expectations to learn more about the recruiting opportunities and visit the headquarters of companies such as Google, Amazon, and Microsoft.