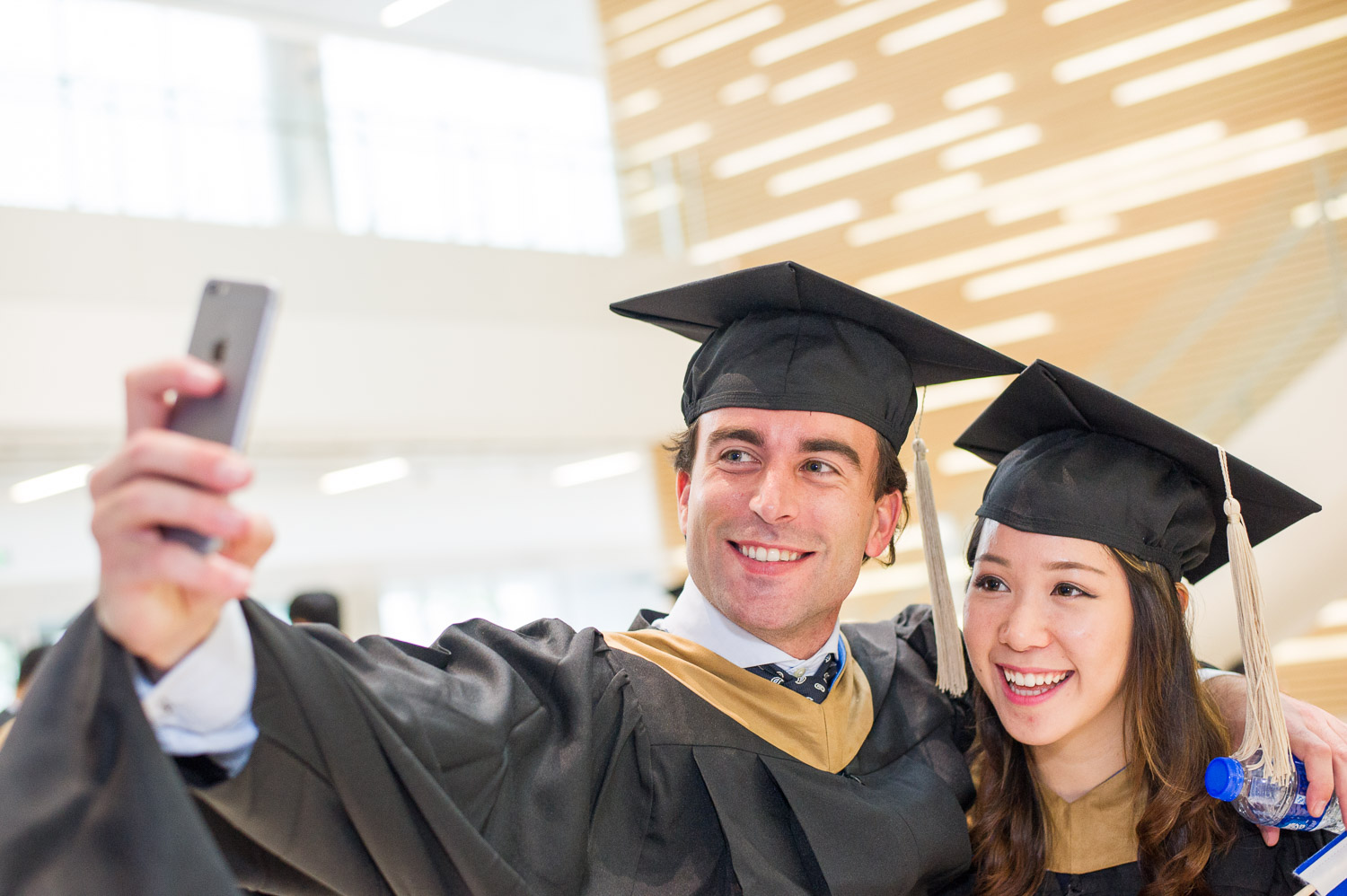 Looking back at my time in the Master of Management Studies: Duke Kunshan University (MMS: DKU) program, the study-abroad experience in China has been the highlight of it all.
Many prospective students ask me about the time spent in China—the cultural exposure, academic schedule, and networking opportunities. If you're looking to study abroad, the MMS: DKU program is a great opportunity to study in both the United States and in China.
Chinese Immersion Experience
My classmates and I were able to pick up the local language and customs by living, studying and exploring in China. In between academic studies, our times were often spent on weekend trips exploring Shanghai, Suzhou, and other neighboring cities. What I really enjoyed about staying on campus at DKU, was being close enough to the hustle and bustle of the Shanghai metropolitan area and also having a calm and focused campus environment for the stressful exam seasons. Shanghai is only a 20-minute train ride away from the DKU campus, making it convenient to travel to the city for networking events or job interviews.
In between our academic quarters, many of us took advantage of being in a flight hub and traveled during our breaks. I visited Malaysia, Taiwan, Hong Kong, Thailand, and other provinces of China. My class had a combination of first-time and seasoned travelers looking to gain more international exposure. If this is one of your goals or if you're hoping to learn more about the Chinese culture, the MMS: DKU program is a great way to do so while working towards your master's degree.
Academic Schedules and Breaks
When we were studying in China, Fuqua flew our professors over from Durham. The school did this to ensure an academic and teaching consistency between the two MMS programs. The teaching material and professors are consistent between the MMS: DKU and FOB programs, but the academic schedule and consulting practicum is one place where they diverge.
When studying at DKU, our course schedules were more condensed compared to when we were studying in Durham. At DKU, we would finish a subject about every two weeks. In Durham, we finished three subjects during the term, which was a longer period of time. At the end of the day, you still get the same amount of contact hours with the professors in class, just different schedules.
I know, I know…some of you may be feeling weary about an intense schedule in an already intense program. After all, it's only 10 months. We did also have many breaks in between our subjects though. I don't know about you, but I never had a three-week Chinese New Year break during my undergraduate studies at Waterloo! Take advantage of your breaks to travel or gain other experiences—the opportunities are yours to make!
International Networks
As you already know, networking events are a large part of business school. Fuqua's diverse community is made up of people from all over the world. When our class relocated across the Pacific Ocean to continue our studies, we continued to meet more of the Fuqua family in Asia. In fact, it was through one of the Fuqua events in Shanghai that I met an alumnus who would later hire me! After graduation, I worked at HAVAS Worldwide, a 4A advertising agency. Here, I gained more international exposure through working with clients from all over the world!
In addition to networking events, MMS: DKU students are able to build their professional networks through corporate visits and the consulting practicums. Each consulting practicum runs for a whole semester, and provides an opportunity for us to work with companies in Shanghai. Some of my classmates were hired by clients they did work for. I feel that between the practicum and the academics, we are well-prepared to go into the workforce after graduation.
In retrospect, the MMS:DKU program was very rigorous but equally rewarding. I absolutely loved being able to study in both the United States and China for my Duke degree. Whether you're looking for more international experience or just looking for a challenge, the MMS: DKU program is definitely worth your while!